Calmer than you imagine any Trinbago cricket fan would be, Bobby smirked his way through our entire fo'daymorning Republic Day walk.
A smirk is a kind of fleeting oral halo. It is a personal recognition of if not saintliness, at least rightness. Maybe not every time, it concedes-cum-brags, but this time I was right on the ball.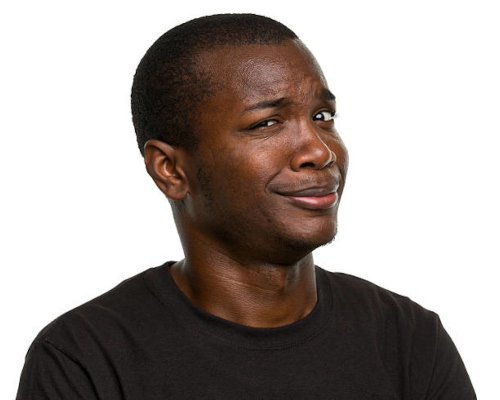 But a smirk is only fully satisfying when acknowledgement comes from someone else. Perversely, I declined to broach the subject of the embarrassing classic Republic Day cutarse Bobby had seen as likely if not inevitable from the get-go.
His smirk was an understated Eldorado celebration. Without the energy of a sprinting Imran Tahir, say. Or a dancing Dwayne Bravo. Or a roaring Nicholas Pooran. Or a somersaulting Kevin Sinclair.
It was akin to Rahkeem Cornwall, having completed a 45-ball hundred, dropping his horizontal bat/mic theatrically from shoulder height. To Fabian Allen, having completed a brilliant one-handed catch to dismiss Kieron Pollard, wrapping his hands across his chest and looking to the heavens.
Bobby allowed that a fifth TKR lien on the trophy was a possibility. A brilliant, match-winning individual performance à la Collis King at Lord's in 1979 is always one of many possible glorious uncertainties. Or à la Marlon Samuels at Eden Park in 2016.
For Bobby, however, God doh like ugly. Martin Guptill's presence on the team ahead of Tion Webster symbolised all that is wrong with the Old Boys Brigade.
The New Zealander, an opener, is 36 and showing his age; now an allrounder, Webster, 28, is steadily honing his cricketing talents. Even after Guptill made 100 off 58 balls against Barbados Royals, Bobby predicted that his season aggregate would be under 200. Given a choice in 2023, he'd take under 200 from Webster.
When the 38-year-old Chadwick Walton made an unbeaten 80 in Qualifier 1 to put TKR through, Bobby said he had reached his season quota. He should have no place, he declared, in the final. He did. To TKR's cost.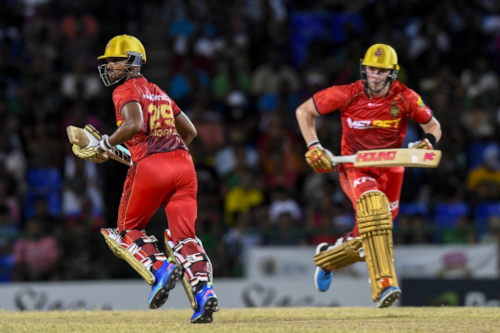 He railed against consistently "sacrificing" Pooran at #3, even after his brilliant 53-ball 102 against Barbados Royals. Pollard, he insisted, has produced nothing of real quality for WI or for TKR since his six sixes over against Sri Lanka's Akila Dhananjaya in 2021.
Depending on him as a batsman was myopia, at best optimism.
"I like (Phil) Simmons, eh," he offered one day. "I think the West Indies Board treat him bad both as player and as coach. But the way he handling TKR disappoint mih so far. I wonder if he is just the man in front and not really the man in charge."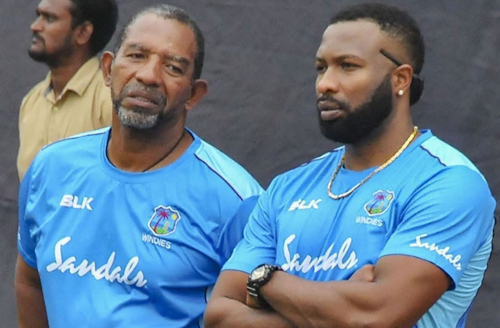 "Why does TKR always have to have a Bangladeshi or a Sri Lankan in the squad? Mind you, I think Waqar whatever-his-name-is is a good find although I agree with you that he bowls too many boundary balls to good batsmen."
When Salamkheil bowled Saim Ayub with a googly in the first qualifier, I sent him a text.
"If that wasn as good as (Shane) Warne vs (Mike) Gatting, I dunno what is."
He had more on the TKR coach.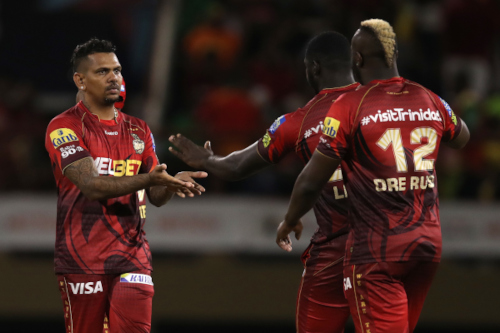 "I remember you once speculated on Wired868 that Simmons gave the big players too much say in the running of the team. Well, the combination of Pollard, Bravo, Andre Russell and Pooran is together again in TKR. And we not hearing it but I believe they believe they are "a six-hitting team".
He called out Pollard after his Wednesday's post-Qualifier response. TKR would savour their victory for a day, their skipper said, before planning for the final.
"If they think they have time to celebrate," he explained, "they really understand very little of what really went on."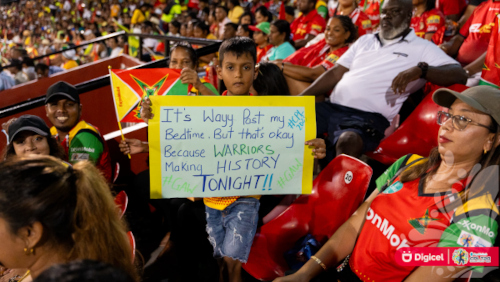 I asked him to explain. Maybe it was not contempt. But what I saw in the look he gave me surely resembled it.
"Guyana put them in the final because they want to treat their home crowd to an extra game," he insisted. "They're brimming with confidence. Sunday will be a different colour of a horse."
Sunday's horse was green, not red. And it kicked ass.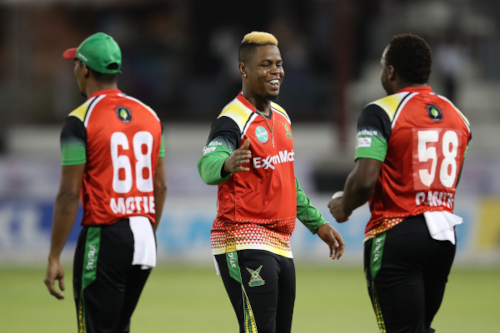 Three TKR batsmen were out LBW, including #8 DJ Bravo and #10 Ali Khan, who both offered failed defensive shots. Opener Mark Deyal, the only TKR batsman who went bowled, fell off the penultimate ball of the third over, playing a completely unjustifiable pull.
Like his opening partner, Walton succumbed playing across the line. In the fourth over. After Deyal had perished.
Before the end of the first powerplay, the scoreboard read 35 for 3. But all six who fell to catches went swinging for the fences, only top-scorer Keacy Carty having cause so to do.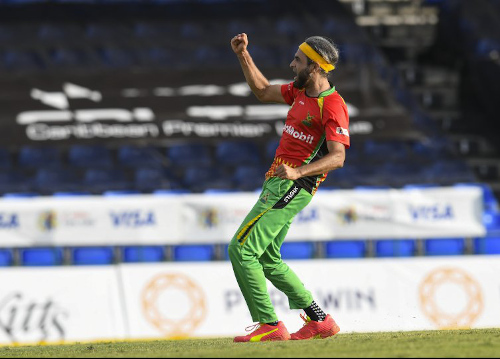 At 45 for 5, the writing was well and truly on the wall, Hosein too gone going for glory.
"These aren't Trinbago Knightriders," I quipped on WhatsApp, "they're Trinbago Lemmings!"
"This is not a contest," came the reply, "it's a walkover."
But our Monday walk over, the subject of the final had still not come up. As I hit the key on my vehicle, the smirk, albeit slightly dulled, subsisted.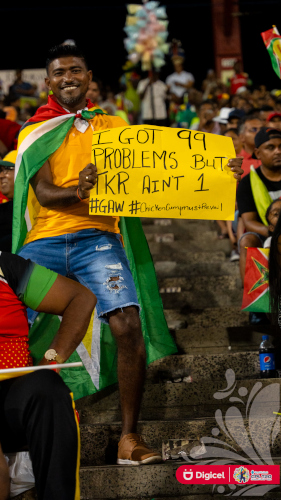 "Day does only run," Bobby began, as I settled in behind the wheel, "until night ketch it. What is to is must is."
Stony silence. I would not be tempted. If he wanted to talk CPL cricket, to gloat, he would have to break the ice.
He closed my half-open door, tapped lightly on the top of my car.
I waved goodbye. He stepped back, conceding. TKR had lost the match. He had won the bet and the battle. But there would be no trumpets. No fanfare.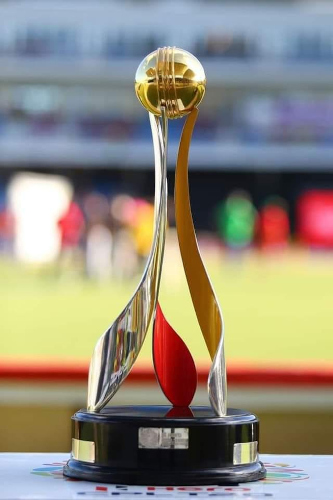 "When you get right down to it," he said, slowly, almost inaudibly, "you can sum it all up in one word: karma."