It's coming up to 41 years since Shirvan Pragg left us. The car accident that took his life in November 1982 will never be forgotten by so many of us.
I was on the other side of the universe, in southern France, when news of Shirvan's fatal accident reached me. From that distance, and immersed as I was in the seriousness of postgraduate endeavour, I could still feel every ripple of the sorrow that gripped the Royalian fraternity.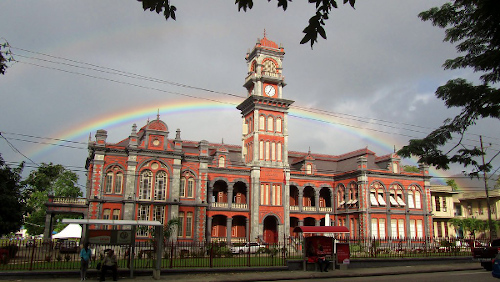 Shirvan promised so much. Shirvan was so very good. Shirvan was such a cricketing prodigy.
Shirvan seemed destined for such great things. Those of us who happened to be anywhere near him during his cricketing infancy, and followed his path in the game till his death, still feel that sorrow.
The Shirvan Pragg Memorial, staged annually at QRC for many years subsequent to his death, in a way kept him alive. So many Royalians from different eras and walks of life always gathered to remember him.
From Deryck Murray to Gordon Draper. We continue, today, to wonder just how far Shirvan might have gone in the game.
For those who are too young to know much about Shirvan, let me offer a few simple facts:
Shirvan entered Queen's Royal College in September 1974, a month short of his twelfth birthday.
A mere sixteen months later, in January 1976, at the age of 13 years and three months, a pint-sized, second-former barely higher than the stumps, he was already playing for the QRC first team, getting a lot of very "big" boys from secondary schools around Port of Spain out with his chinamen and googlies.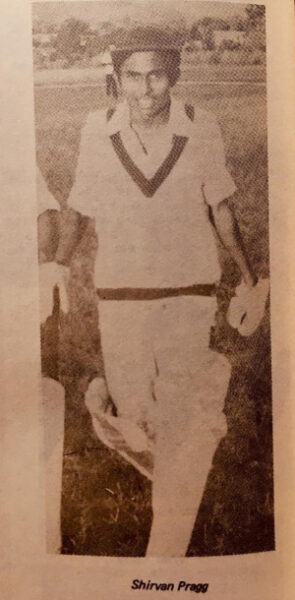 As a batsman, he was as technically sound as technically sound could be at that age, and had all the shots, though he was hardly strong enough to get the ball off the square.
In spite of his physical size, lack of strength and tender age, he was simply too good to be left out of the first team at the beginning of that 1976 season. He ended up, of course, being college captain three seasons later, and carried on in that capacity till he left school.
By 1980, at 17, he was playing for Young West Indies in the Youth Test against Young England, in Trinidad in January 1980. By 1982, he was spinning Young West Indies to victory in the three Tests of that Young West Indies tour to England.
A Young West Indies team captained by Roger Harper that included Courtney Walsh, Phil Simmons, David Williams, Robert Haynes. Against a Young England team that included Jack Russell, David Capel, Richard Illingworth, Hugh Morris, Paul Jarvis, Paul Pritchard.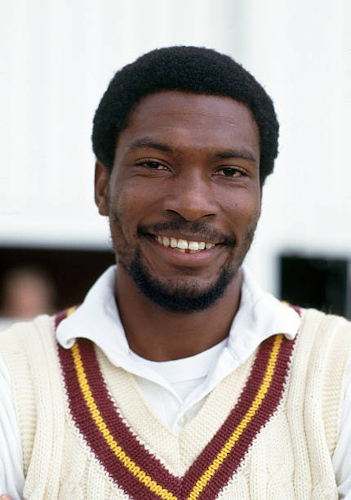 With 4/34 and 2/37 in the first Test, played in August, and 1/36 and 4/21 in the third Test, played in early September, Shirvan took 11 wickets in the two matches he played, as Young West Indies won the three Test series 2-0. Two months later, in November 1982, came that accident. A month and a half after his twentieth birthday.
It is particularly moving now to recall certain details of Shirvan's cricketing infancy. In his first appearances in cricket at any level while at QRC, in that 1976 season he also played for the college's "B" Colts. I happened to be captain of the QRC "B" Colts team that year.
Captaining Shirvan at Under 16 level was as simple and straightforward as it was challenging. At so many levels.
Shirvan was streets ahead of us all, talent, enthusiasm and cricket-vision-wise. There was no keeping him out of the game. In the field, he wanted to bowl every ball. He would never stop talking. He could effortlessly do whatever he was talking about and kept exhorting others to do.
It was quite a challenge to make him understand, at the age of 13, that others simply could not do what came so naturally to him, and that they should not be expected to.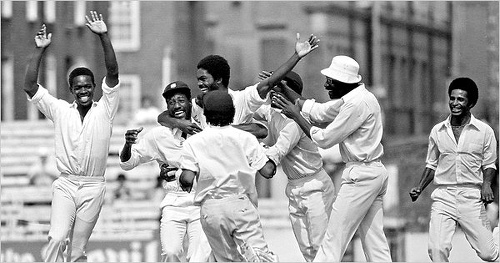 There was no reining him in. Serious thought had to be given to where to put him in the field when he was not bowling. He was too small and too weak for outfield duty. Every return of his from the deep would get to the keeper on the third or fourth bounce. He couldn't be put in the slips, because he never stopped talking and was constantly distracting everyone around him.
Shirvan could talk and talk and talk, while every ball was being bowled, and take every catch that came his way while still talking. The rest of us weren't good enough to do both. Putting him in the slips was therefore fraught with danger. Not because he couldn't catch. He was too disruptive a presence for those around him.
I came to the conclusion that it was best to have him at mid-off. He would always be talking to the bowler, whether spinner or seamer, because he, of course, was sure he knew exactly how to get every batsman out, immediately, and simply had to give his input to whoever was bowling when he himself did not have the ball in his hand.
It was also my way of making sure he was where he constantly wanted to be: in the centre of things.
When he bowled (he could only bowl eight overs—in secondary school "Colts" cricket in Trinidad in those days, games were 40 overs a side, and no one bowler could bowl more than eight), it was a challenge to take all of the many catches from the edges he induced.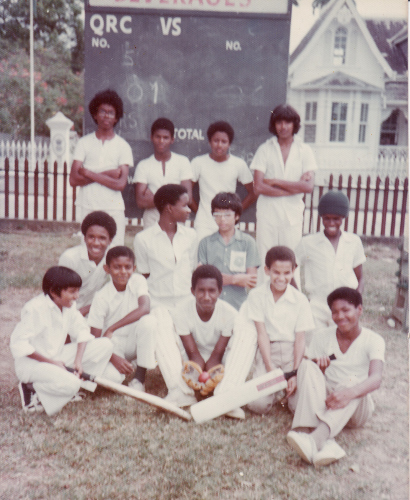 I stood at slip for every single one of the wickets he took throughout that 1976 "B Colts" season. I dropped many more catches than I care to recall, though perhaps not quite as many as wicketkeeper Quintin McDavid.
Not unlike opposing batsmen, Quintin and I too often misread Shirvan. But he kept on coming, never stopped talking or smiling, and was never disheartened. Which says even more about his personality, good nature and self-confidence.
With yours truly at slip, and Quintin McDavid as wicketkeeper, what often took place in the arc when Shirvan induced an edge can—very generously!—be described as a comedy of errors. If a batsman left his crease and a stumping was brought into the equation, what Quintin ended up doing in his attempt to execute something as major as a stumping entered the realm of vaudeville.
Shirvan would laugh as much as everyone else, and carry on undaunted, confident he would soon remedy, himself, via the bowled or lbw route, what first slip or wicketkeeper, or both, had just messed up.
There was rarely a game in which Shirvan didn't get a bag of wickets in his eight overs. Apart from lbw and bowled, many fell to him caught and bowled. It didn't take him long to work out that batsmen, not picking him, would come after him. He soon learnt how to give it air, hold it back, make it dip, and lure batsmen into playing too early.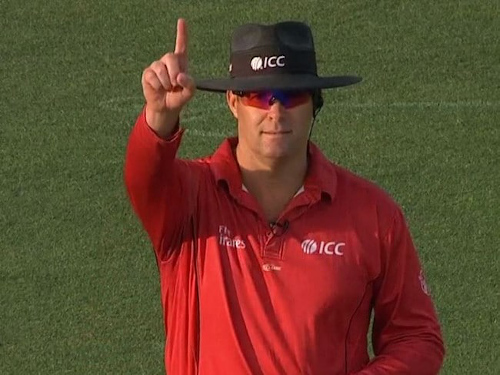 One realises now how remarkable that was for someone that size. Barely higher than the stumps, giving the ball air was, literally, a demanding physical task.
How, from his height (rather the lack of it), he got it up into the air, with the control and finger and wristwork necessary to send down near flawless chinamen and googlies ball after ball, at that age, was amazing. But he did, unerringly, over after over. And took his own catches.
In an Under 16 team that included Shirvan, so much hinged on giving the ball to him as soon as possible, and working out how to manage his eight overs. There was also the business of "managing" him at mid-off while he gave an earful to the other bowlers during the 32 overs he wasn't allowed to bowl.
Setting the field for him was very simple. He knew what he wanted, who he wanted where, and when he wanted to change what and who. It would have been foolish not to let him have his way.
When the time came to bat, it was all about making sure Kelvin Berassa (Junior) faced as many of the 40 overs as possible. With what Shirvan and Kelvin usually did, it was difficult to lose matches. I can't remember us losing many that season.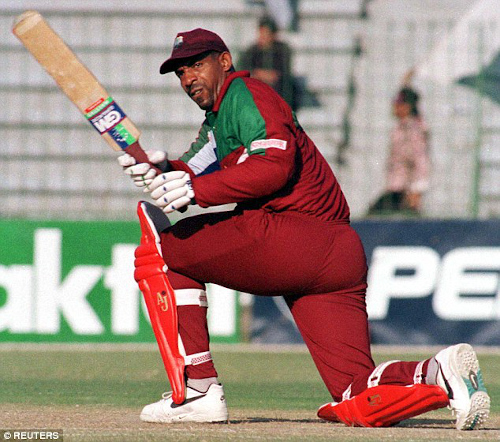 Kelvin made lots of runs and Shirvan took lots of wickets. We seldom paid any severe price for all the comedy in the field and the blissful shortcomings of the lesser mortals in the team.
None of us who saw him begin as an "Under 14" and "Colts" cricketer at QRC were at all surprised that by the age of 17 Shirvan was playing for Young West Indies, and that by the age of 19 he was bowling Young West Indies to victory in a three-Test series against Young England in England.
So… how far might he have gone? Though the vison of those who were close to him during his cricketing infancy will no doubt be tainted by the rosiness of romantic recall, I wish to invite those who have never lived within the QRC ecosystem to consider the following:
That 1982 Young West Indies team was captained by Roger Harper (five months younger than Shirvan), and included, among others, Courtney Walsh (three weeks younger than Shirvan), Phil Simmons (six months younger than Shirvan) and David Williams (13 months younger than Shirvan).
Going down the "might have" and "would have" road always is a risky business. It is a road of which Royalian romantics like yours truly ought to be particularly wary. History is replete with examples of exceptional young promises who never turned out to be anything near what everyone was sure they would become.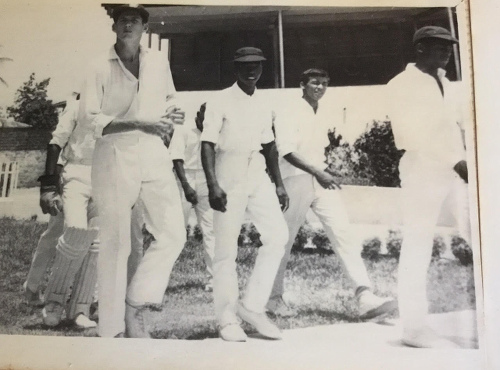 Bear with me, though, while I indulge in some Royalian romanticism:
Roger Harper went on to play 25 Tests, spread out over ten years between 1983 and 1993. Phil Simmons, 26 Tests between 1988 and 1997, David Williams 11 Tests between 1992 and 1998, and Courtney Walsh 132 Tests between 1984 and 2001.
Shirvan would have been in his twenties throughout the 1980s, the best years of his cricketing life. As they proved to be for Harper, the spin option to whom Clive Lloyd and Viv Richards sometimes turned throughout the years of pace, pace and more pace. Think West Indies cricket in the 1980s and the immediate thought is speed extreme, quality supreme.
From Andy Roberts, Michael Holding, Joel Garner, Colin Croft, Malcolm Marshall and Sylvester Clarke in the early 1980s, to Holding, Garner, Marshall, Walsh and Patrick Patterson in the mid-1980s, to Marshall, Curtly Ambrose, Walsh, Patterson and Ian Bishop in the late 1980s/early 1990s.
Looking back now after the years have passed, the facts tell us that Lloyd and Richards were not completely averse to accommodating a worthy spin option if they thought there was one. Of Harper's 25 tests between 1983 and 1993, 13 were played under Lloyd and 11 under Richards.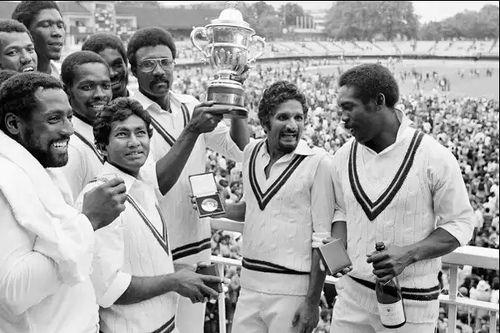 He took 46 wickets in those 25 outings in the Test arena.
All of Clyde Butts' 7 tests between 1985 and 1988 were under Richards. He took 10 wickets, notably 4/73 in a Test in Pakistan in late 1986, when he got Imran Khan out twice. Harper even managed a match-winning 6-57 haul at Old Trafford in 1984, at the height of the pace blitz.
Who is to say that had Shirvan gone on to do as might have been expected of him at regional level messieurs Lloyd and Richards would not have handed him one of the opportunities they afforded Harper and Butts, in spite of the potency of their pace armoury?
A left-arm chinaman-googly twirler, as opposed to finger spin of the quality served up by Harper and Butts? Why not? From someone who was, as well, a damned good batsman and possessed a privileged cricket brain.
What might Lloyd and Richards have done had Shirvan also been available to them? What would Shirvan have done with such an opportunity? How really good might Shirvan have turned out to be?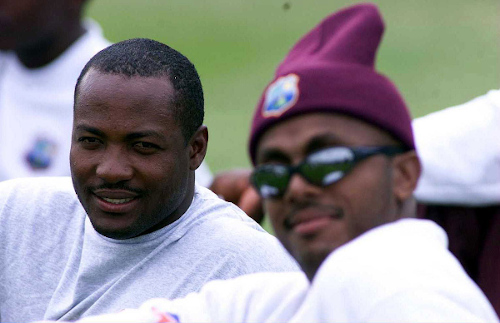 We shall never know. It would be interesting to hear what messieurs Walsh, Harper, Simmons and Williams have to say on the subject.
In the meantime, the Royalian fraternity is free to romanticise… Shirvan is, perhaps, one of the best all-rounders West Indies cricket never had.