Tiger Tanks Club Sando moved into another gear in the 2023 Concacaf Caribbean Club Shield yesterday, as they mauled Turks and Caicos champions SWA Sharks 9-0 in Group D action at the SKNFA Technical Centre in Saint Kitts and Nevis.
Club Sando play their final group match on Tuesday 8 August against Aruba champions SV Dakota and a draw will be enough to see the Trinidad and Tobago Premier Football League (TTPFL) club through to the semifinal round.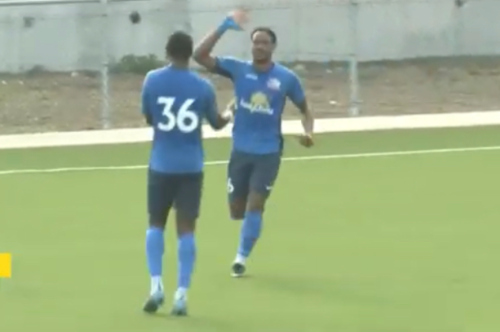 At stake in the Club Shield are two spots in the Concacaf Caribbean Cup, which is a gateway for the Concacaf Champions Cup.
TTPFL champions Defence Force and runners-up AC Port of Spain are already through to the Caribbean Cup by virtue of their league placing. Sando, who finished third in the inaugural TTPFL competition, were forced to take the long—and expensive—route there. But so far, so good.
After two matches, coach Cornell Glen's team have 13 goals scored with none conceded while Dakota has a goal difference of +3 against the same opponents.
Sando will hope to retain their clinical efficiency tomorrow to close off the group phase of the tournament.
Glen did not travel with his top striker, Nathaniel James, to the Club Shield. (James is undergoing football trials in Europe.) The Sharks should be grateful. Yesterday's fixture was an absolute mismatch.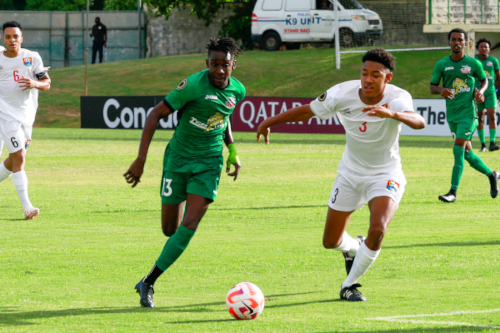 Nicholas Dillon did not get on the score sheet last Friday, but he compensated for that with a first half hattrick against the Sharks. The mercurial Real Gill matched him with a fine finish in first half stoppage time and two more goals after the break.
And Naparima College student Jabari Forbes along with former national youth players Ezekiel Kesar and Luke Phillip contributed a goal apiece for the Trinidad and Tobago club.
A point against Dakota and a semifinal win will ensure that Sando progress to the Caribbean Cup, while the TTPFL outfit needs to win the Shield outright to avoid being placed in the same group as Defence Force and AC.
Three more results to go then.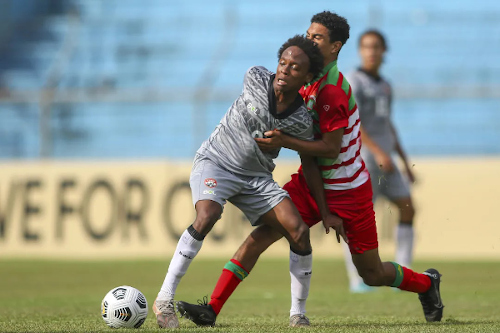 (Team)
Club Sando: 1.Denzil Smith (GK) (25.Miles Goodman (GK) 46); 16.Alvin Jones (6.Nicholas Thomas 56), 37.Josiah Trimmingham (captain) (17.Joshua Ragoo 63), 14.Josiah Cooper, 4.Shervohnez Hamilton; 22.Luke Phillip, 12.Michael Basdeo; 8.Jabari Forbes (11.Kevon Williams 56), 10.Real Gill, 13.Kadeem Corbin; 36.Nicholas Dillon (18.Ezekiel Kesar 46).
Unused substitutes: 5.Ronald Charles, 29.Seon Thomas, 33.Isaiah Thompson, 39.Kanye Francis,
Coach: Cornell Glen
Referee: Cleon Culley (Guyana)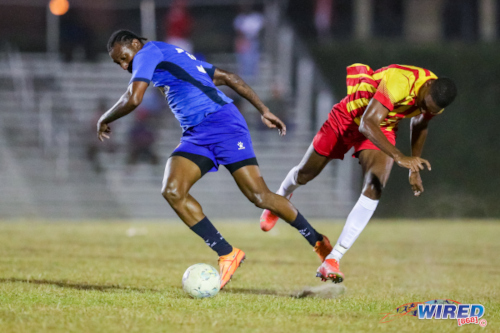 Concacaf Caribbean Shield
Group D
(Sunday 6 August)
Club Sando 9 (Nicholas Dillon 17, 19, 41, Jabari Forbes 34, Real Gill 45+2, 64, 90, Ezekiel Kesar 47, Luke Phillip 55), SWA Sharks FC 0 at SKNFA Technical Centre
SV Dakota 1 (Ricky Marte 61), Solidarité-Scolaire 0
(Friday 4 August)
Club Sando 4 (Kadeem Corbin 51, Ezekiel Kesar 61, 79, Isaiah Thompson 87), Solidarité-Scolaire 0
SV Dakota 2 (Cristian Peña 40, Richard De Souza 55), SWA Sharks FC 0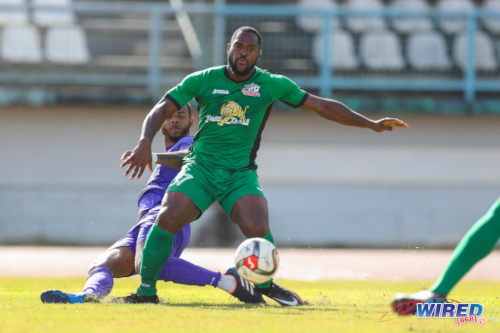 Concacaf Caribbean Cup
Group A: Defence Force FC (TRI), Cavalier FC (JAM), Moca FC (DOM), AC Port of Spain (TRI), Caribbean Club Shield Runner-Up
Group B: Cibao FC (DOM), CA Pantoja (DOM), Harbour View FC (JAM), Dunbeholden FC (JAM), Caribbean Club Shield Champion