Trauma is a loaded word—carrying burdens that are often invisible until something triggers an eruption.
The first part is the event that invokes it, some truly cataclysmic occurrence that horrifies and terrifies to such an extent that even if it seems to have dissipated with time, it is a continuous haunting that looms in the shadows of a life.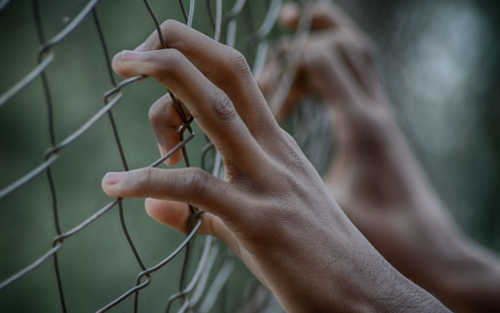 The young man I wrote about last week did not know the word, but quickly understood that he had experienced it. He thought I had described him accurately though he had to carefully consider the traits I discerned because he had never seen himself that way.
It is difficult for a person to reconcile the self they know with the persona outsiders see.
Resilience was a new word for him, too; as we talked about it, he said that he just did what he had to do to keep going because he knew there was no cushion. It was all up to him.
Abruptly, he began telling me about his father, how mercilessly he beat him. One time I called the child hotline for him, he said, laughing.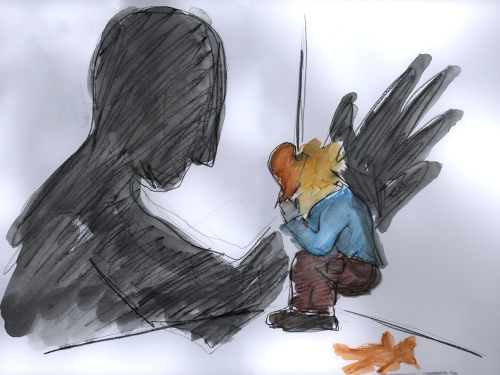 This was when he was 14, but his father, despite the drug abuse, was his hero. He literally fought anyone who spoke ill of him. His father had told him stories of his childhood; like how his father strapped him to a standpipe and flogged him in front of all his friends.
The humiliations his father underwent were the same kinds he experienced when he was told he would never amount to anything because his father was a junkie.
I had not asked him much about his father because I could tell it was difficult for him to talk about their relationship. He was torn by his love for him, and the pain and terror he had inflicted on his young self.
But, just like that, while we were talking a few days ago, he began to tell me the stories.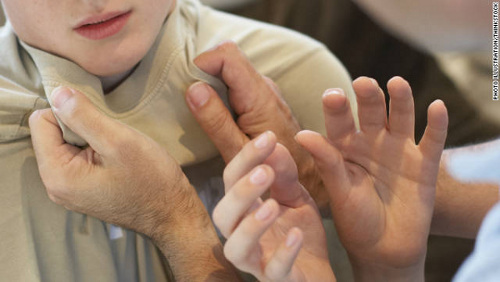 When the column appeared last week, a friend wrote to say that the strength to soldier on is admirable. "But final escape of internal conflict as a result of a dysfunctional upbringing is a recurring dream for some."
I understood what he meant because I had been thinking of his own childhood stories and how his parents had become such powerful sources of ­unhappiness in his life.
I can personally identify with that—with the trauma that raises its head so unexpectedly at seemingly innocuous moments. I've thought about it deeply and often, trying to use the knowledge of the circumstances of my parents' upbringing to balance their hurtful behaviours.
It is the classic dilemma of parental relations, how to accept even while dissecting. I share this precisely because I know I am not singular in this regard.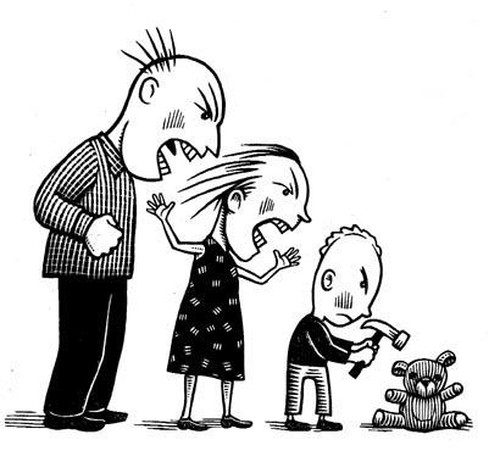 I am sure there are exceptions, but when I think hard about it, most of the people I know have had turbulent relations with their parents. Not that it has all been horrible, there were always moments—but some of the stories betray the kind of casual cruelty that I maintain is an ingrained part of our cultural approach to child-rearing.
There is something very wrong with that, something that speaks to ancestral lines that have been shaped by violence. Whipped for every misdemeanour, real or imagined, we are taught that all conflict must come to a brutish end.
At school, at home, in the streets, this is the way of life we are seeing in full sway through the unrelenting eyes of cellphone cameras.
You don't need to be a psychiatrist to grasp that we are a traumatised people.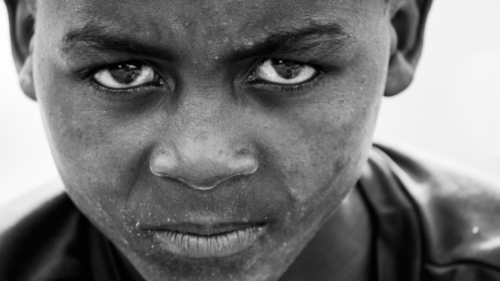 The long-term effects of trauma—clinically described as unpredictable emotions, flashbacks, strained relationships and physical symptoms like headaches and nausea—affect most of us, though we might neither recognise nor associate them with events from our distant past.
I figure that most of these originate in that distant past of childhood. I figure that they come from the homesteads, however they are headed and managed.
I figure that they come from reams of papers bearing instructions on how to own and raise a child to fear you as a form of respect. I figure that they come from people who know only the ways they have been taught, and those ways do not include respect for each other as humans, with feelings.
Grandparents, parents, children, are products of a place where the idea of respect is a shadowy one, and just as we equate discipline with punishment, we tend to think that we earn respect by breeding fear.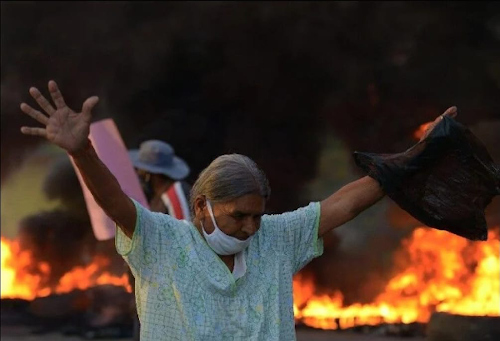 Naturally, it has extended to our institutions, which are run by people cast from that same mould. The indifference to the plights of the populace is a manifestation of the disrespect for humanity.
People complain without hope about the daily doses of incivility as they interact with public and private entities. They block roads and burn tyres to try to get attention for the lack of resources for which they are genuinely entitled—water, electricity, passable roads—and they resort to violent mechanisms to air their grievances.
The upsurge in crime pulls out traumatised responses. The victims and the perpetrators are suffering from their own traumatic experiences, too.
If we don't acknowledge that the wounds in this society are real and festering, then we can't understand how bad our mental health has ­become.