The NLCL U15 Community Cup hits the knockout stage on Saturday, with Point Fortin Youth Football Academy, Jaric Titans, FC Ginga and Cox Football Academy all seeking a path to the finals of the inaugural competition.
Titans, the Group C winners from Tobago, face Point Fortin from 2pm at the Larry Gomes Stadium in Malabar on Saturday 10 June, while Group B champs Cox Football Academy tackle Group A winners FC Ginga from 3.45pm at the same venue.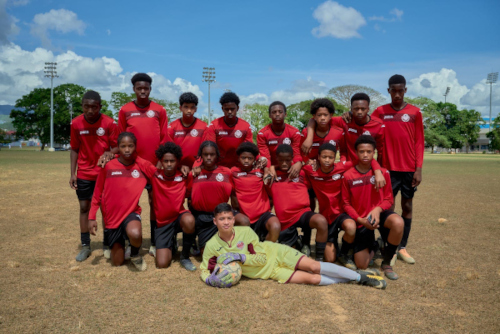 Gates open at 12:30pm at the Malabar venue, with fans asked to arrive early. Admission is $30 with children under 12 free of charge.
Point Fortin Youth Football Academy are yet to concede a goal in the Community Cup so far, while they and fellow southerners Cox FA ended the group phase undefeated.
FC Ginga, who edged Trendsetter Hawks to Group A honours on the final match day, and the Titans, who finished ahead of Sidey's Youths on goal difference in Group C, have their work cut out to avoid an all-south final.
"It's not surprising to me anymore that so many talented young footballers are being well coached all around this country," said tournament chairman Brian K Jordan. "The NLCL Community Cup is all about development and creating a platform for like-minded organisations and their youngsters to continue to get better in a sport we all share a passion for."
The NLCL U15 Community Cup is sponsored by the Next Level Consulting Limited, Next Level Foundation, Ministry of Sport and Community Development, National Gas Company of Trinidad & Tobago, and Ramsingh's Sports World.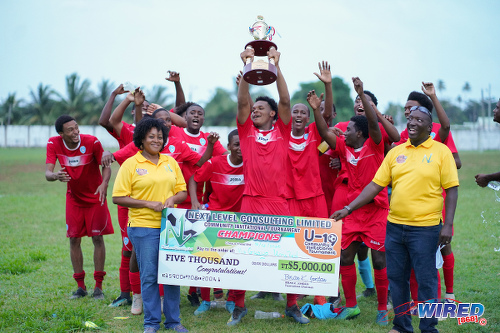 Sponsors are able to reap tax-free benefits though Next Level Foundation, which is a registered non-profit body.
Jordan described the competition as "one of the nation's largest private charitable youth tournaments with the strong assistance of a public-private partnership with the Ministry of Sport and Community Development".
Having started with an under-19 competition in 2019, the NLCL aims to partner Concept Coaching next to run a U-11 Boys and U-13 Girls competition in July 2023.