There are 32 Trinidad youth teams left standing in the 2023 Republic Cup National Youth Football League (NYFL) competition. However, there are only four available trophies.
Something will have to give over the next two weeks then, as the nationwide youth competition enters the knockout stage—albeit without invitations to Tobago teams for the second successive year.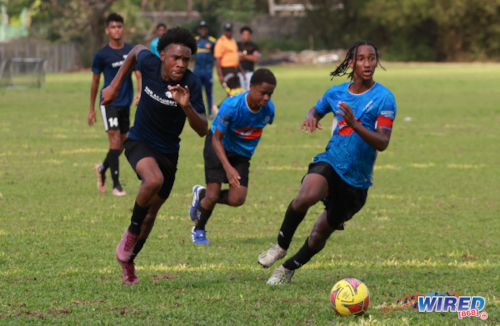 In truth, there are still 33 clubs with a chance at silverware. The North Zone Under-17 competition is not over yet as QPCC FC are in second place at present but can be overtaken by third place Police FC, who have a game in hand.
The young Police team, captained by National Under-17 utility player Aydon Caruth, face mid-table outfit Boyce Sports Coaching School from 8am at the Diego Martin North Secondary school on Saturday 27 May.
Should Police win, they will go on to play Central Zone champions Crown Trace FC next Tuesday. However, if Boyce Sports manage a draw or better, the "Parkites" will advance.
Crown Trace, incidentally, are the most dominant zonal force in the 2023 Republic Cup edition—as they snapped up all four Central titles in the U-13, U-15, U-17 and U-20 categories.
And the Crown Trace Under-13 side will kick off the knockout rounds at 9am tomorrow against QPCC at the Republic Bank Sports Club in Barataria.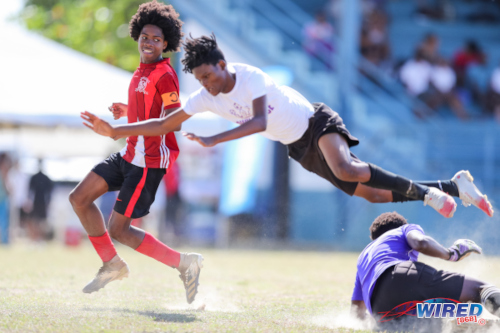 QPCC are the second most represented club in the knockout phase, although they didn't have things their own way in the North.
The Parkites won the North Under-20 title, but had to settle for second place at U-13 and U-15 level while they remain in the running for a runner-up finish in the U-17 division too.
The 2023 competition was tougher still on traditional powerhouses like Trendsetter Hawks and FC Santa Rosa who failed to get past the group stage in any category. Instead, some newcomers came to the fore with Tinto's Sporting Academy topping the East Under-17 chart and Cardinals FA leading the North Under-13 pack.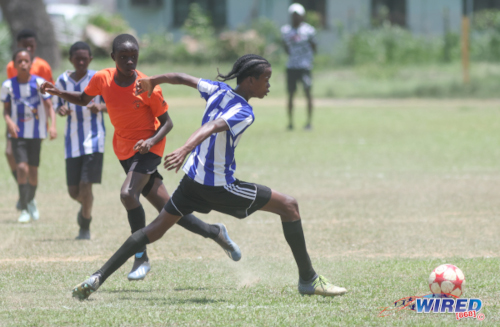 South Zone representatives Cox Coaching School are the big noise in the Under-15 category but East Zone champs, FC Ginga, will be a handful themselves.
While the likes of North U-17 champs Pro Series and East U-20 conquerors Defence Force cannot be underestimated.
Check below for the full knockout brackets: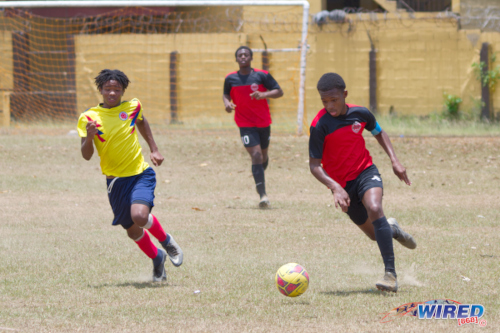 2023 Republic Cup NYFL knockout bracket
Under-13
(Saturday 27 May)
A: (Central 1) Crown Trace FC vs (North 2) QPCC, 9am, Republic Bank Sports Club
B: (East 1) FC Ginga vs (South 2) Union Hall FC, 11am, Republic Bank Sports Club
C: (North 1) Cardinals FA vs (East 2) Trincity Nationals, 1pm, Republic Bank Sports Club
(Sunday 28 May)
D: (South 1) Cox Coaching School vs (E Counties 1) Duranta FC, 9am, Republic Bank Sports Club
Semi-final match-ups: A v B; C v D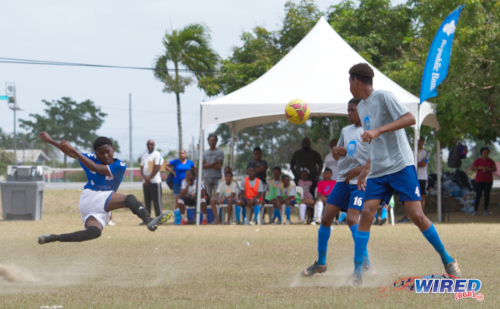 Under-15
(Sunday 28 May)
C: (South 1) Cox Coaching School vs (Central 2) Evolution FC, 11am, Republic Bank Sports Club
A: (Central 1) Crown Trace FC vs (North 2) QPCC FC, 1.30pm, Republic Bank Sports Club
B: (East 1) FC Ginga vs (South 2) Union Hall FC, 3.30pm, Republic Bank Sports Club
(Wednesday 31 May)
D: (North 1) Pro Series vs (East 2) Arima Semi-Pro Blasters YA, 4.15pm, Eddie Hart #1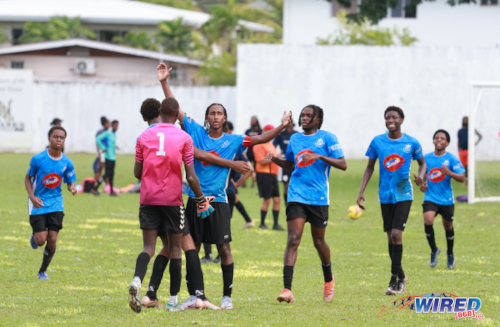 Under-17
(Saturday 27 May)
B: (East 1) Tinto's Sporting Academy vs (South 2) Premier SC, 9am, St Augustine Secondary
C: (South 1) Pt Fortin YA vs (Central 2) Gasparillo Youths, 11.30am, St Augustine Secondary
D: (North 1) Pro Series vs (East 2) Beatnix SC, 2pm, St Augustine Secondary
(Tuesday 30 May)
A: (Central 1) Crown Trace FC vs (North 2) QPCC/ Police FC, TBA, Police Barracks
Semi-final match-ups: A v B; C v D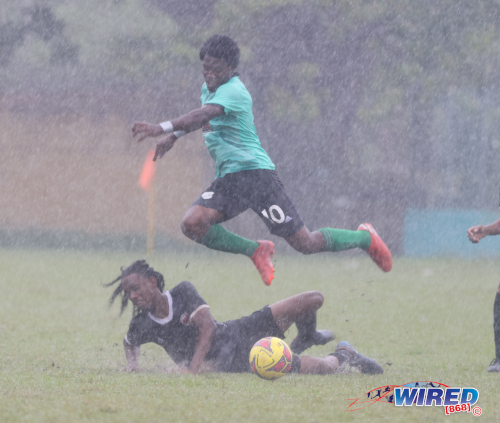 (Under-20)
A: (East 1) Defence Force vs (South 2) Ste Madeleine Strikers, 9am, St Augustine Secondary
B: (Central 1) Crown Trace FC vs (North 2) Malick Blue Lions, 11.30am, St Augustine Secondary
C: (South 1) Premier SC vs (Eastern Counties 1) Eastern Counties United, 1.45pm, St Augustine Secondary
D: (North 1) QPCC vs (East 2) Eastern Jaguars, 4pm, St Augustine Secondary