I support the decisions of the parents of the Nelson Street Girls' RC Primary School children who agreed with the school administration not to take this year's SEA examination. You, too, should concur based on the dramatic decline in the national results from 2020 to 2022 (a whopping 26% decline in those scoring more than 50 per cent in 2022).
I cannot entirely agree with the purported cause of the lack of preparedness being Covid. As Professor Theodore Lewis highlighted this week, there are 14 underperforming schools in East Port of Spain. From personal experience working with boys in the Laventille area, I know many read several years behind their age standards.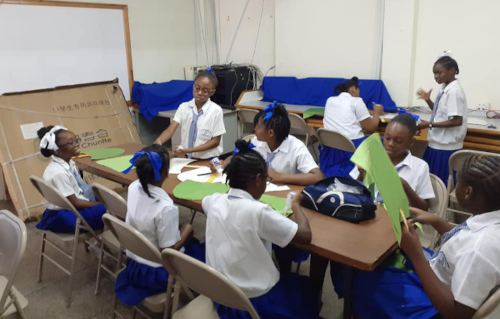 The causes are complex, and I must disagree partially with Professor Lewis' explanation. These children are victims of a "quiet violence" we do not readily identify. No guns are involved, and nobody drops dead at the crime scene.
We make no connection between the money stolen via corrupt means and our inability or unwillingness to help poor children achieve their dreams and not join gangs.
In the last eight years of observing and working with small children in the Laventille area, I keep being impressed with their loving ways and optimism—even as they test to ensure your motives. They are not born monsters.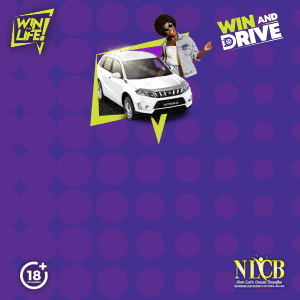 In a New York Times 2001 article about our corruption, a woman said: "All governments are corrupt… this government cares for the children and gives money for school and textbooks."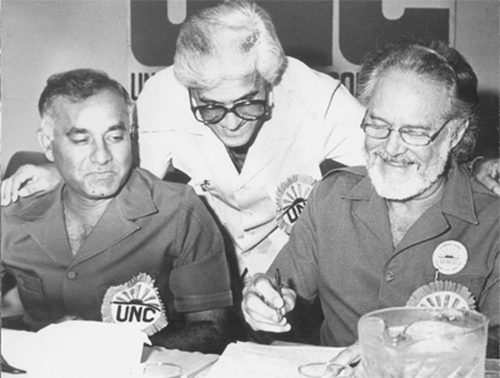 The article continued: "The seeming lack of concern for the corruption accusations reflects both deep cynicism and longstanding ethnic divisions."
In the recently concluded case in Miami, the core adjudicated claim was that we were robbed of US$32m! To contextualise this, this year's national budget for remedial education is TT$50m—the same as was allocated for GATE students. That combined total is less than half of what was stolen.
Can we say with a straight face that the then government cared? If we total the money stolen from the Johnny O'Halloran days to the present, are we better off?
Was the corrupt diversion of our money a commission fee for what they shared with us? Really?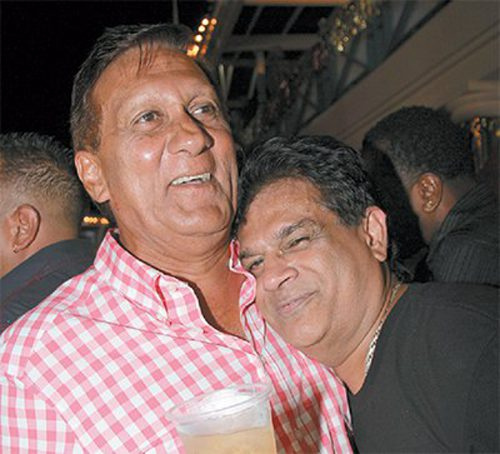 The victims of these particular crimes are far removed from the crime scene, and we, the observers, often forget the story's roots or make the connection.
Trevor Sudama reminded us about Basdeo Panday's 1995 victory speech in which he lauded Brian Kuei Tung, Ishwar Galbaransingh and Steve Ferguson.
The "parasitic oligarchy" assumed the driver's seat: Kuei Tung was the Minister of Finance, and Ferguson was responsible for screening all energy sector investments. Galbaransingh screened all non-energy sector investments in the country.

Sudama claims that this trio decided that the Piarco Airport Development Project would be the flagship project of the Panday administration.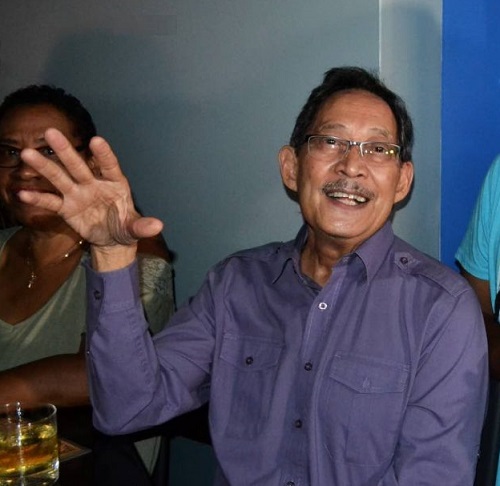 Big donors and large corporations use their largesse to sway political decisions and, by consorting, shape the politicians' tastes, assumptions, and values. The people with whom we spend time shape our views.
Does the lowly constituent spend as much time as the well-heeled financier with our political power brokers?
Those politicians slide into a way of life and do not even realise they have broken loose from their original moorings. Sudama described this metamorphosing well.
Lest the reader thinks that Sudama represents a case of sour grapes, she should remember Jearlean John's stance in the Airport situation: "There was a lot of loosenesses, no real structure, and it appeared anyone could have jumped up and changed things."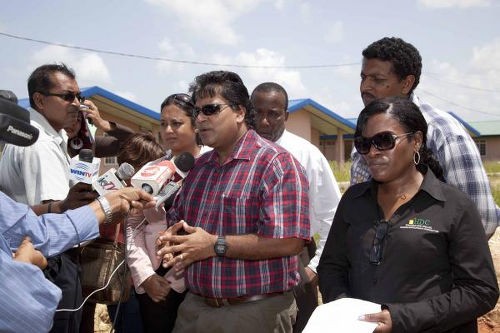 John disclosed that she thought there "was no fixed budget; it was like a moving target; there was no fixed plan, and it felt chaotic". She reported that she and Gerry Yetming never returned to the Airport site because she "did not want to be tainted by anyone's baggage".
While Laventille got the painting of the water tanks in Picton (Bart-Alexander, 2003), at a plea bargain arrangement in Miami, Calamaquip forfeited US$22m, and others had to surrender their properties to the US Government.
Justice was served quickly, in this case. Our guys can threaten counter-suits locally, but Miami is patiently waiting.
What would our children have been able to do with that sum of money? How many remedial tutors could have been hired?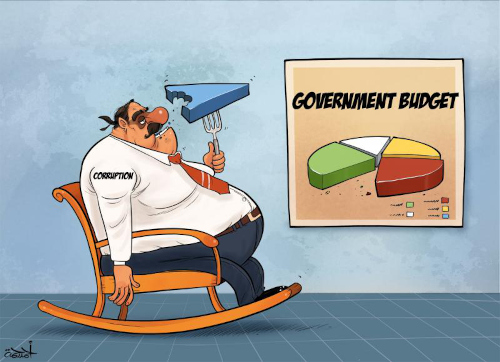 Instead, we point fingers and retreat to political games when the gang leaders recruit the children at the tender age of fourteen. Fail the SEA and join the gang; you have nothing else to do! In this scenario, a victims' death awaits.
Meanwhile, politicians and some media spin stories even when they have the court transcripts. We will arrive at some mind-boggling scenarios if we pause and think too deeply.
People experiencing poverty suffer disproportionately when corrupt deeds take place. They rely more on public services (health, schools, transportation) and have no leverage to seek alternative means.
Health delivery issues are especially egregious when we understand that the long waits reduce the desire to seek much-needed help. The time of an impoverished person has no value to the elite. Yet, we want them to nurture their children.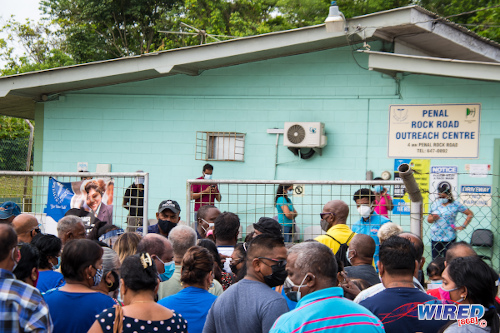 How many persons die while waiting for health care?
The man in the street does not enjoy the properties bought with money from our Treasury. He sucks salt daily. Watch their weary faces as they trudge home from work. Not a drop of champagne or a round of golf awaits them.
The misspent money taken from the public purse leaves less for the needs of these people. It is worse for women, who are often subject to sexual extortion when they seek help from officials.
In recent memory, we have examples of this sordid practice on both sides of the aisle. Yet, we want these mothers to raise their children to be respectful. How? Pure stress causes them to shout and rage at the children.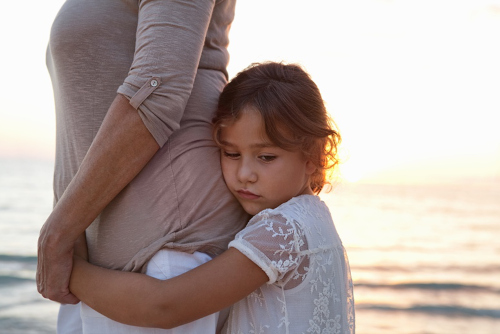 The marginalised people—be they in Laventille or Mayaro or Sangre Grande—are more vulnerable to bribe extortion by officials, big or small, and those sums represent a higher proportion of their income. Corruption damns them to be always poor.
Realities of corrupt practices upon those already impoverished cannot simply be classed as "petty".
Corruption harms economic growth and stunts business initiatives (Zucman, 2015). It robs the community of social trust (Richey, 2009) and makes us feel everybody would steal if the opportunity arose.
Extreme poverty can trigger extreme violence. World Bank (2000) identifies corruption as the greatest obstacle to economic and social development, as it distorts the rule of law and weakens the institutional foundations on which economic growth depends.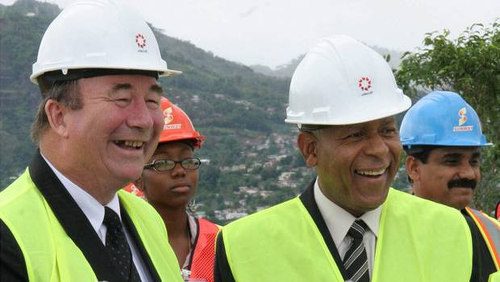 Corruption is, at its core, a governance issue. Increased governmental accountability and strengthened public sector and civil society actions are critical since corruption changes how public funds are spent. There is a preference for hard-to-manage projects, such as airports and roads (Ajie and Wokekoro 2012).
This predisposition is why the implementation of the Procurement Act and the publication of the Hart Report, as was encouraged this week, are vital to our restoration of social trust and the removal of public cynicism. Only when there is justice can people be free, dream and achieve their goals.
How can we unleash the creative juices of our young people if they believe that capitalism is a sham?
We will suffer a tremendous loss of productive capacity should we continue with the SEA failures while everyone tries to be a "smart man" to steal money. The time spent trying to "work a deal" is the time taken away from trying to be imaginative about breaking into a new market.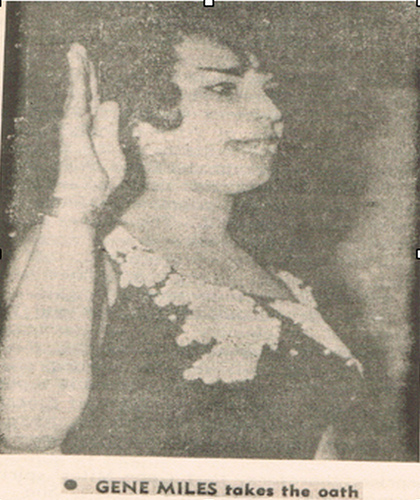 The corrupt man does not pull the trigger but causes many deaths of people he may never meet. Corruption kills.
As a public, we need to set aside our tribal politics and demand more and better so that all of us can live better lives.