Snippets from childhood can pop up arbitrarily and stick in your head. As a wee ­reader (from the age of three), I read anything I could find, and some things have obviously lingered. I kept hearing this line from what was probably a morality tale during a difficult period these past few weeks.
The line: "there is no room in a little hut for a growing rooster to crow and strut," has been following me doggedly.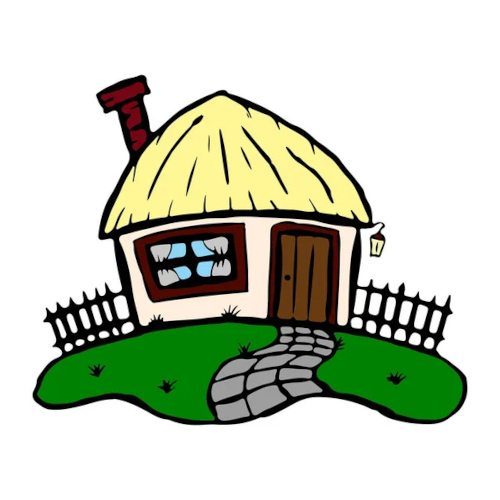 The story, as I recall, was about a peasant farmer whose family had fallen on hard times and his daughter and her husband moved in with him and his wife. His wife was delighted for her daughter's companionship and help, and the son-in-law did the bulk of the chores good-naturedly.
But the surly old man was disgruntled and decided to complain to the village Wise Man about how cramped it was.
After listening, the Wise Man instructed him to go home and take a rooster and a hen from his farmyard to live indoors with them.
Surprised, the man complied, but soon returned reciting the line above. This time, he was instructed to take in a goat, then the donkey, then the cow, and so on until there was really no room in the little hut.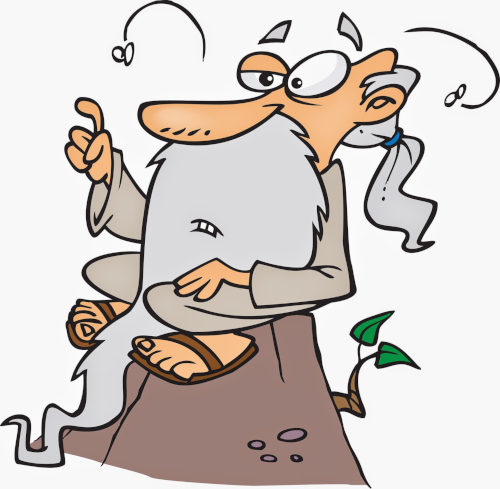 At this point, the old man's complaints were about the distress it was causing the other householders. The Wise Man then began the process of eviction. Slowly. The cow went, then the donkey, the goat, and the poultry. Soon, only the humans were left indoors (I think there was a baby, too), and the hut suddenly felt as big and airy as a mansion—and everyone was happy.
I don't want to dwell on this account of my illness, but it is the reason I kept hearing the line. Probably since the year began, my legs, from my knees down, have been swollen and painful. Walking is difficult. My soles and the palms of my hand were burning and I could tell my circulation was off.
I went to the doctor, thinking I might have become d­iabetic. That was the beginning of a bout of explorations. It wasn't diabetes; there were no blood clots, my kidneys were fine, but a lot of tests transpired (some routine): countless blood samples were taken; there were X-rays of my upper back, my chest, my lower back; an echocardio­gram; ultra sounds; a colonoscopy which led to two CT scans, an overnight stay at the hospital and more blood tests.
It was the MRI that confirmed what the doctors had suspected: my lower spine is degenerating.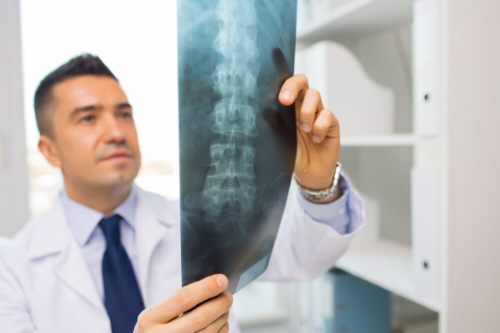 All the while, my legs have remained swollen—the left one much more than the right—and walking is a hop-and-drop affair. The pain is constant and loud, like you have walked briskly into the edge of a coffee table and banged your shin. My ankle looks like a balloon filled with half a cup of water. My leg, as it swells and subsides, feels like a roasted baigan. I feel like my bones are dissolving into jelly.
In the midst of this flurry of medi­cal activity, I was overwhelmed. It felt like a barrage of things, uncertainties about the cause, anxiety about the outcomes, and I felt like the old man in the little hut. As the process of elimination went on, and the diagnosis became clearer, I remember thinking that it was such a relief that it had boiled down to just a couple of issues.
I laughed at the idea that with all the clutter removed, I was grateful to be once again grappling with the bad back that has plagued me for years, and no other complications.
It is true that this is not reversible and will need management—I am writing this column after my first session of physio­therapy—but I am optimistic that I will get a grip on it.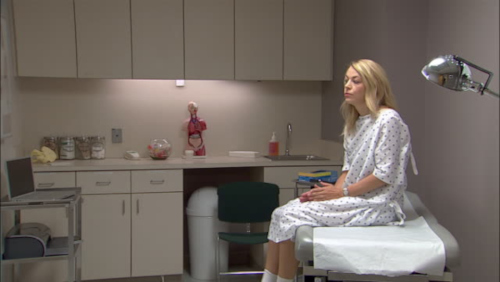 I thought of my friend, Ian ­Bishop, and how hard he worked to get past his stress fractures, and I feel I can power through this. I suppose the moral of the story was that you might think you have it bad until it gets so much worse that the original state becomes manageable.
The truth is that even when things were at their roughest, I always managed to find moments to bring me cheer, to give me something to ­appreciate.
Support came from an unexpected place. An old friend turned up and ferried me to every doctor's appointment and waited for me; I will never forget that kindness.
Just like that, one day I saw a video clip of these two stilt walkers in their bmobile green, daintily, gracefully and blithely crossing the road at traffic lights, and my heart fluttered at the sheer beauty. I watched it over and over from my bed.
I also watched the National Pano­rama finals on TTT—well, most of it anyway—and it reminded me of the magnificence of our steelbands and the entire community who brings us something so spectacular that this is still my favourite part of Carnival.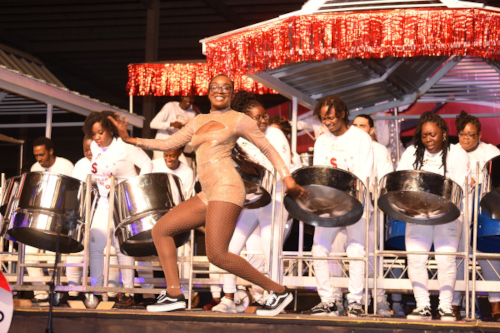 And I had the pleasure of watching my wild child conceptualise, construct and portray her interpretation of a cow mas, a forgotten tradition.
She was the only character on the big stage on Carnival Monday, ­because there were no others like her, and there never will be.