The Trinidad and Tobago Men's National Under-17 Team were eliminated from the Concacaf Under-17 Championship last night. But the relief of their conquerors, El Salvador, at the final whistle spoke volumes.
It took 120 minutes and a shot in the dark from an unlikely saviour, El Salvadorian defender Michael Ventura, to finally outdo Trinidad and Tobago captain Josiah Ochoa and his troops at the Estadio Pensativo in Antigua, Guatemala.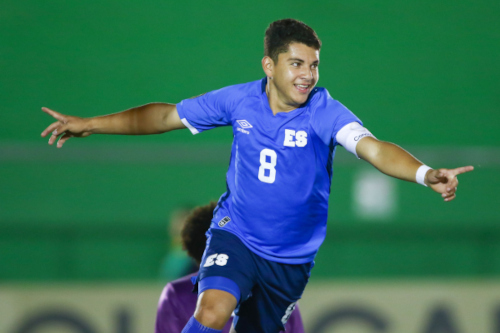 And, even at the final whistle, the army in red, white and black were still driving forward—still looking to find a way back.
On paper, the young Soca Warriors played two friendlies and four competitive internationals, with only a draw against Barbados to show for it.
In reality, though, the teenaged Trinidad and Tobago players travelled to a tournament they could not have been fully prepared for and gave all of their opponents hell.

If history is any guide, the national youth team will now be disbanded and it will be another two years before the players hear from Trinidad and Tobago Football Association (TTFA) officials—presumably to try out for the then Under-20 squad.
In the interim, the players' development will be the business of either under-resourced schools or youth clubs often short of know-how.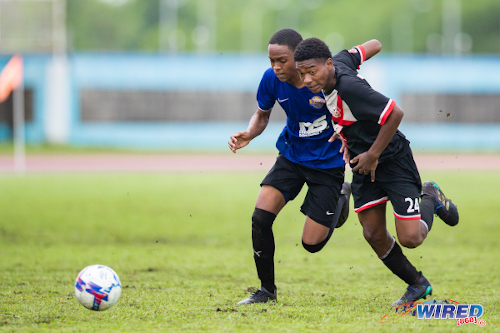 The fact that just one QPCC and Fatima College player, defender Jaden Williams, was able to command a starting place in coach Shawn Cooper's side suggests that—although they are clearly one of the best spots for local talent at present—even they are not producing the elite level youth players the country needs to shine at Concacaf level.
Lindell Sween from north-east Trinidad and Derrel Garcia from the deep south did not look far off the pace here. Malachi Webb, who plays alongside Garcia at St Benedict's College but represents a different club, was also a menacing impact player.
Trinidad and Tobago's two other top performers, flanker Rio Cardines and goalkeeper Ailan Panton, were largely developed off the islands—Panton, the son of former Miss Universe Wendy Fitzwilliam, did have two years at Fatima College.
It is not that the sort of talent that was shaped into a Dwight Yorke, Russell Latapy and Stern John does not still exist. But our potential prodigies now lack the guidance and exposure necessary to maximise their gifts.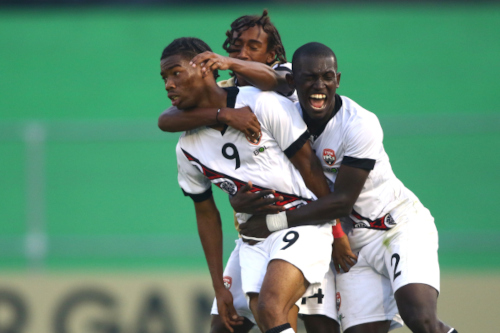 The outcome here was a national youth team short of the technical competence and tactical nous to make their Concacaf contemporaries tremble. But what Cooper's team do not lack are bravery, application and self-belief.
And credit to Cooper too for turning his underdogs into more than the sum of their parts—even though he admitted to his frustration at not being able to extract even more.
"We are trying to get them to play two halves and not just one," Cooper told Wired868 on Friday. "We are starting too slow."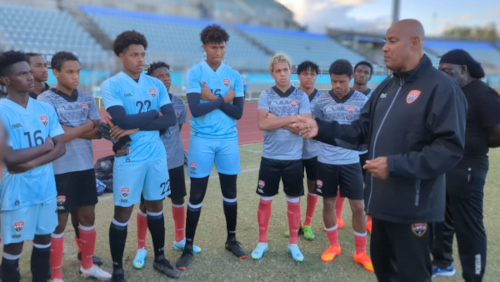 And yet, having conceded the opening goal in the first half of their last four successive matches, Trinidad and Tobago got worse rather than better.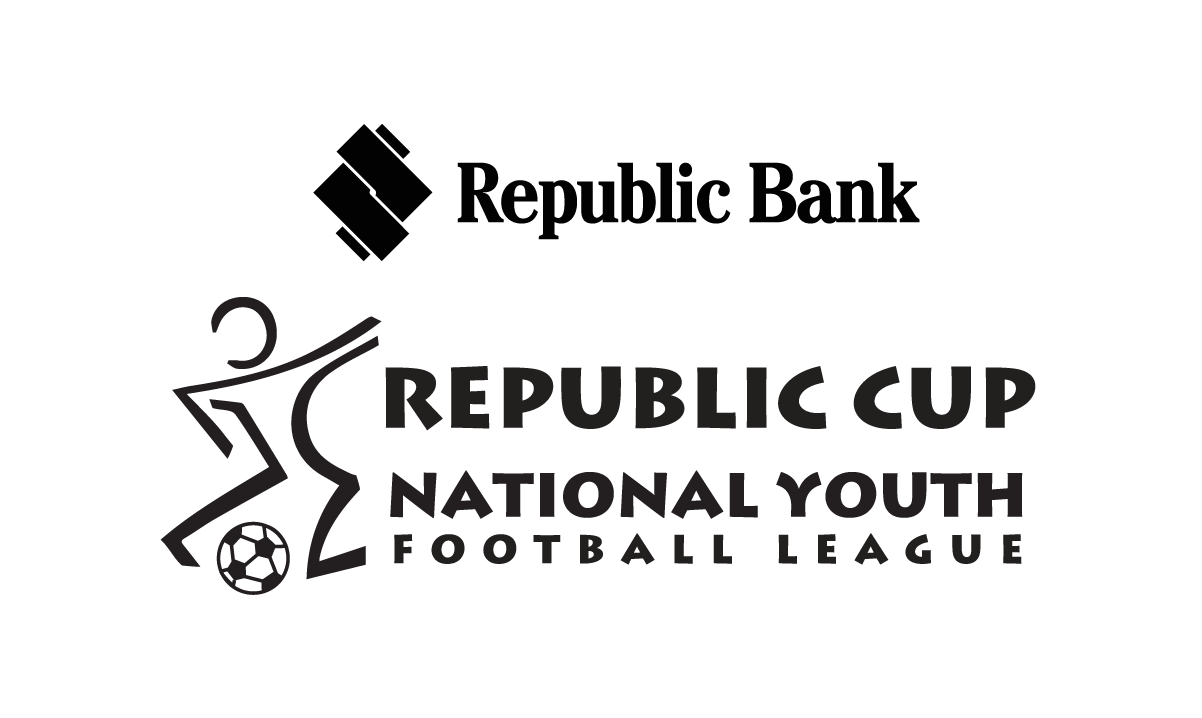 There were only three minutes on the clock when El Salvador struck, as flanker Bryan Vasquez belted into the top corner from the edge of the Trinidad and Tobago area after a weak defensive clearance by midfielder Armani Rowe.
The Central American team downed Haiti 3-1 and Suriname 4-0 in the group stage and clearly felt their latest Caribbean opponent was another rushed order to go.
For the next 15 minutes, they peppered Panton's goal and one save from the young man off El Salvador midfielder Elder Figueroa, in particular, was astounding.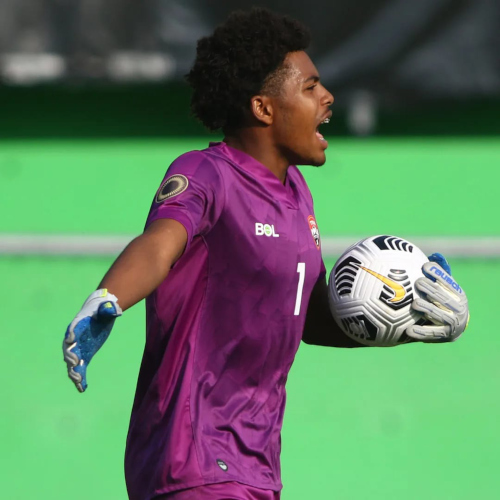 The young Warriors took some time to get going, but when they did…
In the 33rd minute, Sween collected a lofted ball at the edge of the area, pivoted as though looking for a shot with his venomous left foot—but then made an incisive, reverse pass though the El Salvador defence and into the run of Cardines instead.
And the Crystal Palace flanker responded with a cool finish, before celebrating with his finger on lip while pumping his palm downstairs.
Settle down everyone, he seemed to be saying. We might be late, but we are here.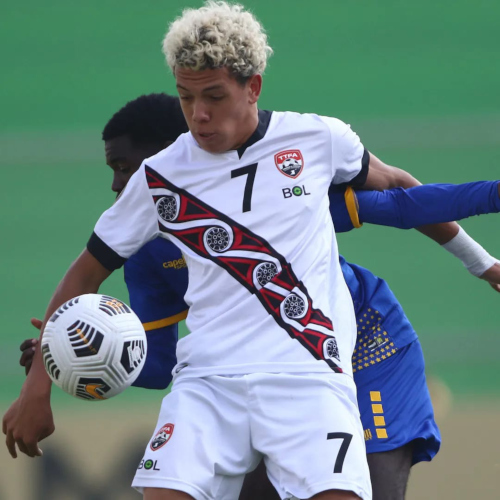 Cardines' effort was Trinidad and Tobago's only shot on target over the first 45 minutes—compared to seven from El Salvador. But, at the interval, the two teams were locked at 1-1.
The second half started similarly with El Salvador throwing bodies forward while their imperious centre forward Christopher Argueta was a constant threat.
But they seemed incapable of stopping Trinidad and Tobago's transition game and were open at the other end too.
It was swashbuckling stuff. El Salvador were undoubtedly creating more chances, but Panton kept Trinidad and Tobago in the game.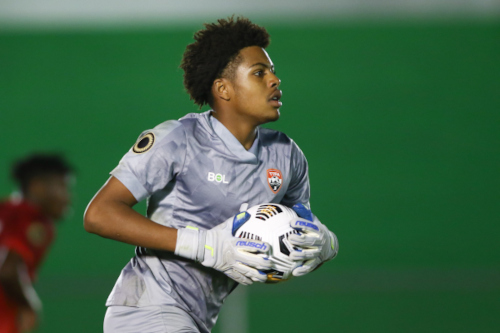 In the 50th minute, the alert goalkeeper used his feet to thwart Argueta after the striker rolled Williams in the penalty box. While playmaker Christopher Arias and flanker Nelson Diaz—perhaps both intimidated by Panton—missed the goal altogether, while trying to be overly precise in good shooting areas.
At the other end, Sween tried, unsuccessfully, to get around an El Salvador defender with a stepover and went down clutching his knee. And he was off the field receiving treatment when the Central Americans went ahead again.
A rapid exchange of passes saw captain Walter Menjívar clear though on goal, and the midfielder gave Panton no chance.
Cooper sent on the pacy Webb and the tricky Garcia from the substitutes' bench. It took them just 11 minutes to repay his faith.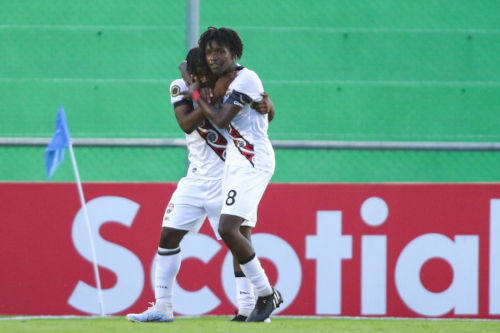 Garcia collected a pass from Cardines, who moved from right midfield to right back, and glided inside past two opponents before finding Webb with a clever threaded pass. And the latter player did not show a trace of nerves, as he finished calmly with his second goal of the tournament.
Trinidad and Tobago nearly undid their commendable efforts with an appalling touch of naivety in the 82nd minute.
Williams was off the field getting treatment when Aydon Caruth also fell over and then dragged himself back on his feet. Ochoa, under pressure, passed him the ball. Caruth booted the ball upfield, straight to an opponent, and tried to hobble back into his defensive position.
"Stay down! Stay down!" Cooper screamed from the sidelines.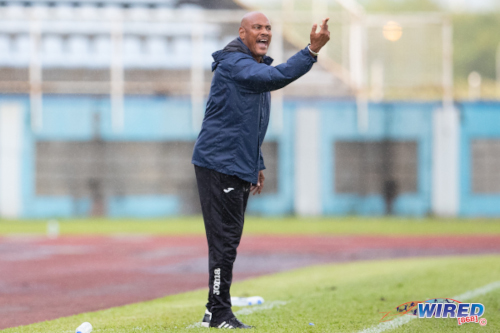 Trinidad and Tobago were defending with just eight mobile outfield players and it took a brilliant goalline clearance from Cardines to stop Diaz from capitalising for El Salvador, after Argueta threatened to to take on the entire defence by himself.
The score remained at 2-2 after five minutes of stoppage time and Dominican Republic referee Adonis Carrasco whistled for 30 minutes of extra time.
El Salvador, by now, had enjoyed 63% possession with 23 shots to nine from Trinidad and Tobago. The Central American team had 10 shots on target, while the two-island republic scored with their only two efforts on goal.
El Salvador had less shots in the second half, and Trinidad and Tobago bettered their own first half shot count. Again, Cooper wrung an improved performance after the interval.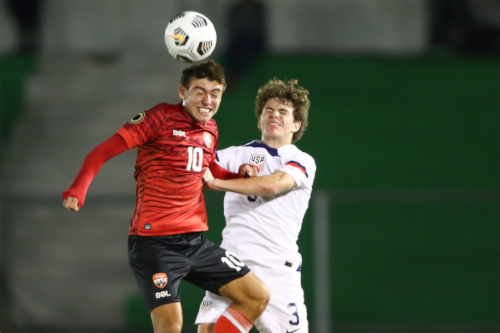 The Latin American team were vulnerable, but they remained the dominant side.
The Warriors could not care less. They were not backing down.
In the 10th minute of first half extra time, Webb ran on to a diagonal ball over the top of the opposing defence. El Salvador goalkeeper Alexander Aguilar spotted the danger though and got there a fraction of a second before him.
In the 103rd minute, Sween wriggled past a defender and into the box before falling over under a tackle by Figueroa. Replays showed that the El Salvadorian tackle was inch perfect.
Those two chances would be as close as Trinidad and Tobago would come to an unlikely win. Two minutes into the second half of extra time, El Salvador right back, Ventura, put his team ahead for the third time with a rasping shot that flew in off the underside of the bar from 30 yards.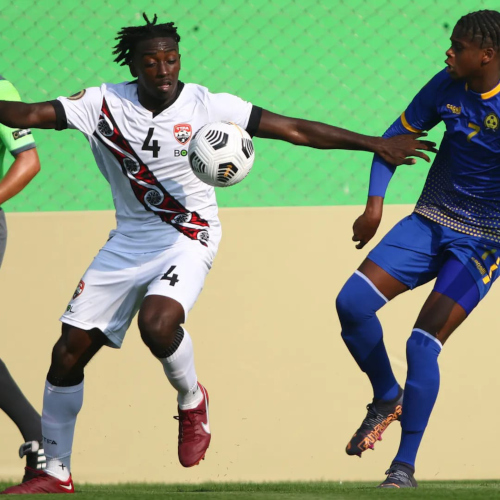 Panton was off his line and, arguably, a touch slow to react. But it would seem mean-spirited to point a finger at the goalkeeper after his superb saves in the preceding 106 minutes.
Cooper reacted again with another change, as he recalled second half substitute Dominic Wilson and inserted midfielder Jeremiah Cateau. But El Salvador were leaving nothing to chance now.
At every opportunity, their players fell over, delayed set pieces and tried to screen the ball at the sides of the field to waste time. It was maddening to the Trinidad and Tobago players. But it was also flattering.
El Salvador were scared that they could not stop the Warriors from a third equaliser.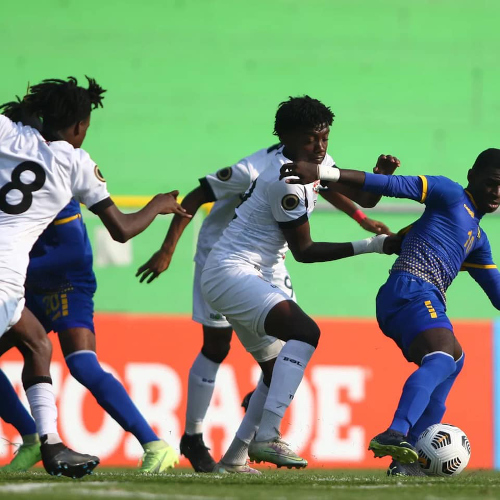 At the final whistle, El Salvador were through to the quarterfinals where they will face Mexico. The winner of that match will qualify for the Peru 2023 Fifa Under-17 World Cup.
Trinidad and Tobago got as far as they could. Placed in a group that included Barbados, a Round of 16 finish was the least one would expect from Cooper and his boys.
But the grit, ambition and endeavour of the young Warriors was heart-warming all the same. Up to the very last minute, they refused to accept defeat.
If only their devotion to the flag would be matched by an investment in their futures by the TTFA.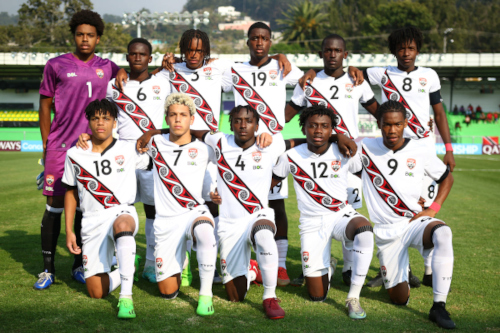 (Teams)
Trinidad and Tobago (4-4-1-1): 1.Ailan Panton (GK); 6.Aydon Caruth (10.Michael Chaves 86), 2.Jaden Williams, 3.Joshua Figaro, 4.Lyshaun Morris; 7.Rio Cardines, 15.Armani Rowe (11.Derrel García 68), 8.Josiah Ochoa (captain), 16.Jeremiah Niles (18.Dominic Wilson 60 [12.Jeremiah Cateau 108]); 9.Lindell Sween; 19.Tyrell Moore (17.Malachi Webb 68).
Unused substitutes: 20.Jaden Ottley (GK), 13.Vaughn Clement, 14.Tau Lamsee.
Unavailable: 5.Samuel Duncan.
Coach: Shawn Cooper
El Salvador (4-3-3): 18.Alexander Aguilar (GK); 15.Michael Ventura, 4.Nestor Delgado (20.Jonathan Aguirre 102), 5.Kristian Villalobos, 3.Kiano Casamalhuapa; 8.Walter Menjívar (captain), 6.Elder Figueroa, 10.Christopher Arias (12.Adrian Aguilar 59); 7.Nelson Diaz, 9.Christopher Argueta, 14.Bryan Vasquez (2.Stevan Mancia 66 [11.Raul Avalos 95]).
Unused substitutes: 1.Hamilton Lemus (GK) 13.Diego Vasquez, 16.Wilber Diaz, 17.Anderson Portillo, 19.Jair Asprilla.
Coach: Juan Serrano
Referee: Adonis Carrasco (Dominican Republic)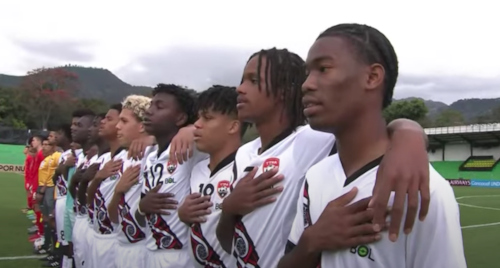 Concacaf Under-17 Championship
(Round of 16)
El Salvador 3 (Bryan Vasquez 3, Walter Menjívar 64, Michael Ventura 105), Trinidad and Tobago 2 (Rio Cardines 33, Malachi Webb 79);
Mexico 6, Nicaragua 0;
United States 7, Dominican Republic 0;
Canada 3, Haiti 0;
Guatemala 2, Jamaica 1;
Honduras 6, Bermuda 0;
Panama 2, Cuba 0;
Puerto Rico 1, Costa Rica 1
*—Puerto Rico won 4-2 via kicks from the penalty mark.