Over the last two weeks, we have witnessed an unceasing commentary on Ms Christine Kangaloo's supposed lack of fitness for the presidential office.
At first, there was the sentiment that there was no need for a president. This position quickly got corrected when the legal ramifications of the post were explained. But it is easy to get caught up in the specific personal attacks and lose sight of the damage being done to our nation.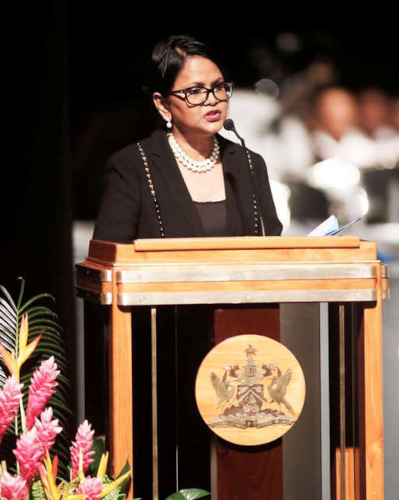 We should instead have taken some time to reflect on the path we wish our country to take in the future. We should be focusing on race and privilege and how these influence our institutions.
It is critical to distinguish between the attacks on Vandana Mohit, then mayor of Chaguanas, and those on Christine Kangaloo. It is apparent that in our local situation, we are faster to criticise and malign women than men. Our actions appear to be designed to exclude women, unless the men approve of them.
A person's character, individual choices, and surroundings can create problems of a personal nature. Such persons can take action to resolve their situations. But a public figure does not have a similar solution in that their difficulties are created by the institutional framework in which they operate.
Actions by the individual public officeholder may not improve things if the institutions need to be changed. For example, how could Ms Kanglaoo defy the constitutional arrangements that enforce her compliance with the wishes of the Cabinet? How do we change the Constitution by criticising her actions?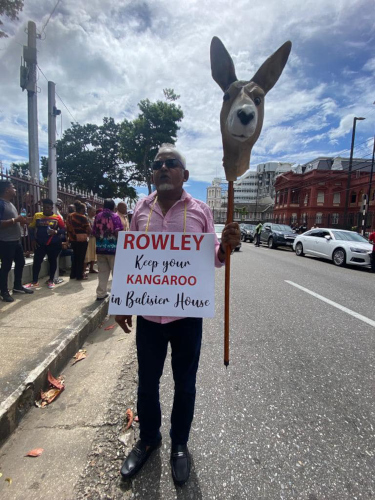 But this dilemma did not prevent our "outrage industry" from cranking up. We are no longer content to disagree with others on national issues. We have to humiliate and cast nasty aspersions on those we disagree with. We must de-humanise them.
As we saw this past fortnight, the attacks utilised every possible forum and were relentless. Carelessly, the politicians and commentators threw words designed to ridicule and belittle. The term "dictator" surfaced in several pieces. The other side was painted as "evil" and liars.
There was no attempt to dissect what the Constitution provided for and the actions taken. Instead, it was a deliberate, misguided campaign to change people's minds and behaviours.
Where do we think this type of rhetoric will lead? Do we forget that there were fears of political violence in the past General Elections? Are those fears receding, or are they being pumped up by current discussions?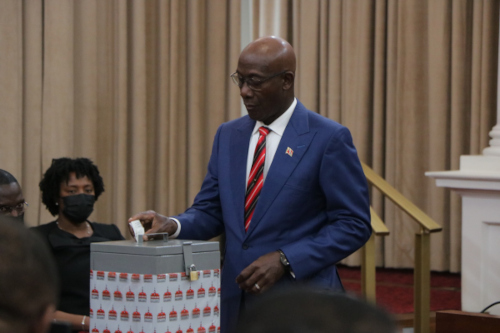 When as a result of this constant coverage, the public gets confused, we then argue that it is the fault of the Government. Or we slide into a place where we claim both sides are equally guilty. But what is the effect of this on our political life?
The constant drive to polarise every incident makes national success less achievable. A house divided cannot stand. Personal sniping will reduce the pool of capable persons volunteering for public office.
As Jacinta Ardern, the New Zealand prime minister, reminded us this week: "politicians are human. We give all that we can for as long as we can. And then it's time."
The nation loses. Personal attacks can make running for public office unattractive and dangerous. Why should any sane person volunteer to serve in the face of daily withering assaults?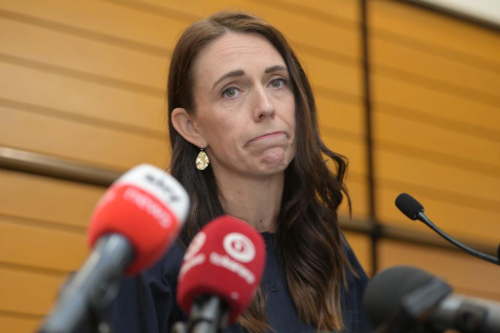 If we target our women in public life, does the country win? Once we permit the attacks to go unchallenged, the diversity of our country will not have voices to represent them. We will be poorer for this exclusion.
Public vilification reduces the ability to contribute to or fully participate in all social, political, economic and cultural aspects of society as equals. Is this what we desire? Do we want good candidates to second-guess decisions about public service?
As implied by some commentators, is Rishi Sookhai a traitor to the Hindu community? Whatever became of "every creed and race" finding an equal place? Why do we ascribe negative motives to his choice but not to those who serve the Opposition?
When individuals are silenced, they lose their opportunity to share their views, but more importantly, the community loses a chance to consider another viewpoint. As a consequence, the quality of dialogue deteriorates. The loudest voices, who may not have any meaningful contribution, dominate.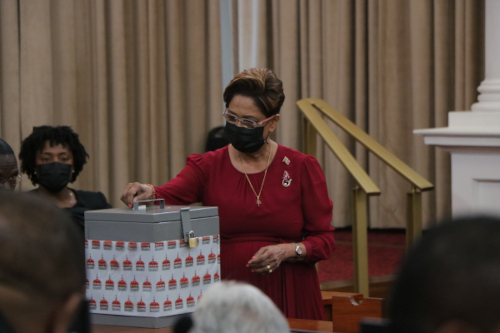 We have a new challenge with internet searches. Anything you may have said in any forum can be traceable. We can depend on folk going back in time to dredge up statements, leaving out context.
The only good candidate now is one with no personality or opinion. Or at least one who denies their beliefs until elected. The alternative is to be Trump-like: have a blistering deluge of offensive statements that drowns the listener.
In this mess, the media has a role to play. It must decide what it will do in this age of disinformation. Will it stand up and hold the saboteurs accountable? Will it protect the weak or give room to the obnoxious among us?
Sadly, the performance of the last two weeks does not augur well for our democracy since the hunger for clicks appeared to supersede the upholding of truth.
Christine Kangaloo is the least of our worries. Our more significant problem is how we tackle critical issues in our nation. We have a long way to go.