The following is written in my capacity as Arima North Secondary football representative and team manager and serves as a presentation for the SSFL General Council:
The National Intercol is almost certainly the football tournament with the biggest name recognition in Trinidad and Tobago's domestic game. It is synonymous with excitement and adventure.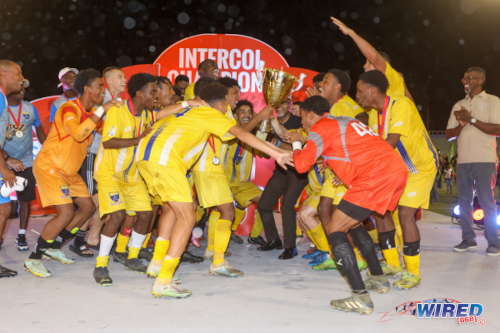 The Intercol continues to serve up intriguing finals, which capture the imagination of the football public. However, I think the body of the competition has gotten a little stale.
From a media standpoint, you see a high level of interest in the opening rounds but a drop-off in interest thereafter—with the occasional spike for an interesting zonal final, like St Benedict's College versus Presentation College (San Fernando).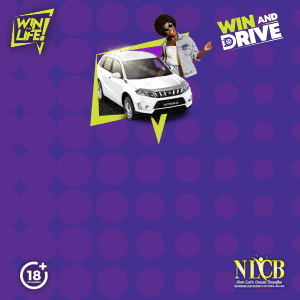 And then there is a surge again for the National Final, as football fans return to see who will pick up the last trophy of the SSFL season.
Is it possible to boost the spirit of the competition, with a few tweaks that do not cost a cent? I think so.
My suggestion is that school representatives vote to allow Senior Division teams to compete in the Intercol (barring schools that already participate in the Premier Division), hold the opening two Intercol zonal rounds during the regular season, use a random draw to select match-ups and scrap neutral venues for the Intercol Preliminary and Quarterfinal rounds.
Allow me to explain further:
First of all, if each zone has four rounds of Intercol competition (preliminaries, quarters, semis, and finals), why are there only nine to 11 teams involved—and not 16?
The Intercol can easily accommodate more teams.
In the East Zone, there are three Premier Division, six Championship, and eight Senior Division schools, which is 17. However, San Juan North has a team in two divisions so only one should be allowed to play in the Intercol for obvious reasons, which brings the number down to 16.
Instead of having the Preliminary Round with just two or four schools playing while six or seven teams on a bye, why not let all 16 face the starter's gun?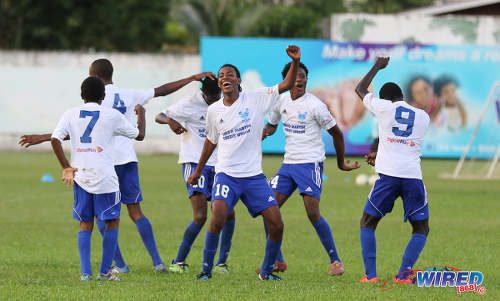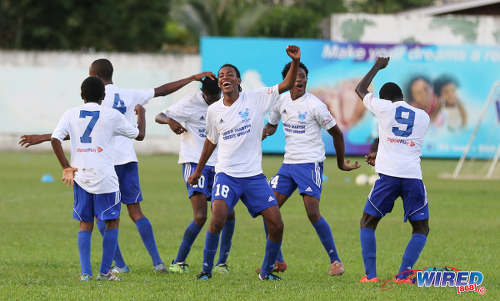 (With Manzanilla Secondary suspended, I'd propose that defending champions Trinity College East get a first round bye in the East Zone as the sole odd team out.)
The boys would surely relish the extra game while the likes of El Dorado West, Brazil and Barataria North Secondary might end up with a memorable opportunity to brush shoulders with a big gun. The same principle should hold true in all of the other zones.
Second, timing is everything.
An Intercol defeat means the end of your season and teams who lose their first match—like St Anthony's College or Valencia Secondary—have to park up their boots while the season continues for another three to four weeks without them.
It is important to note that the players are not the only ones who mourn the end of the season at that point—but their hundreds or thousands of supporters too.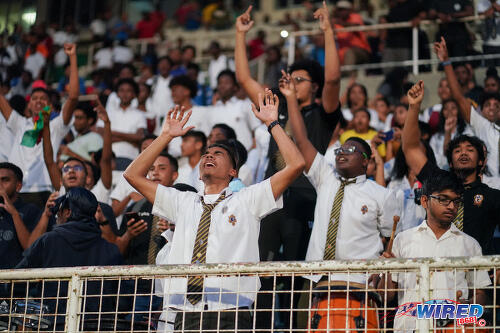 A fixtures change can keep those players and supporters engaged in the SSFL season for much longer. This can be achieved by holding the earlier Intercol rounds during the regular SSFL season!
I will use the 2022 SSFL fixtures to give an example of how that can be done.
I suggest that we should have made the period of 26-30 September: Intercol Preliminary Round week!
I selected that date because all Premier and Championship Division teams would have played four games by then and should have attained a decent level of match fitness and understanding of their team's approach.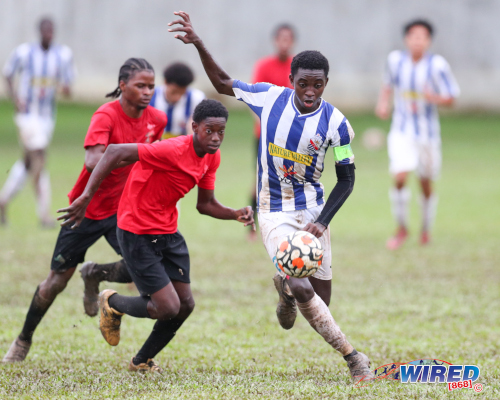 Therefore, teams should be able to give a good account of themselves by then.
And why spread the Preliminary Round across an entire week?
Well, this allows each zone to get one day for itself, when it can dominate the media pages and even attract onlookers from other zones. So Central, North, East, South and Tobago can play on different days—or we can use four days and have Tobago play on the same day as one of the Trinidad zones.
Early in the season, enthusiasm is high for most teams, which can lend to the excitement of the games. But there is another important element that adds to the energy: less predictability!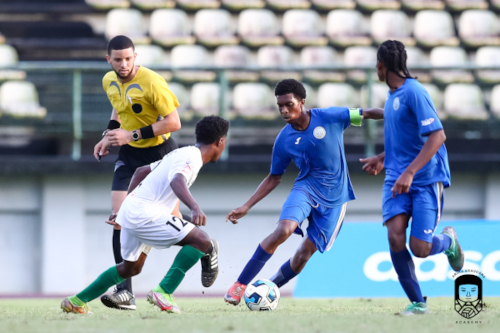 Abandon seeded draws. At present, the Intercol tournament is set up to ensure that there are few intriguing games before the zonal finals or even the national knockout stage for several reasons.
First, because big teams avoid each other based on seeding; and, second, because the competition plays when there is no benefit to squad rotation.
If a random draw pits Presentation College against Naparima College in the first round, it only raises the stakes of that meeting and creates early excitement.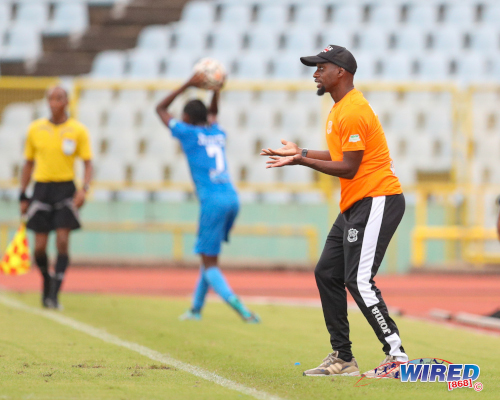 Conversely, the possibility of early matches by heavy rollers against lower division teams allows Premier coaches the chance to experiment. Fatima College might have used 14-year-old wonder-boy Seth Hadeed in such a scenario, or St Benedict's College might have further showed off their depth.
The opportunity to rotate is a boon for coaches with big squads, but it also creates an increased possibility for a surprise result where one team tampers too much with their chemistry—as almost happened with QRC versus Tranquility Secondary.
When the Intercol is played at the end of the season, there is no benefit to resting players since teams are playing only once per week. So this adds another element to the competition, if started earlier.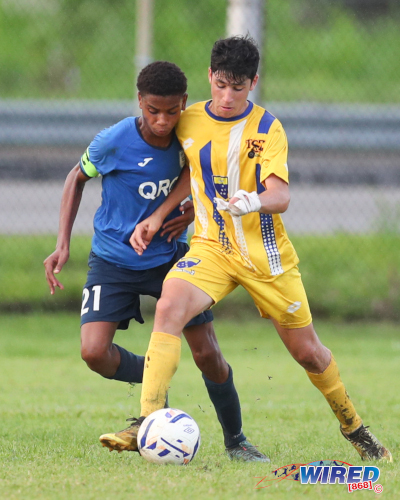 We might occasionally see a star player rested, but that is balanced by the thrill of a potential upset.
If your school played early in the Intercol week (between 27-30 September 2022), you got more time to prepare for the resumption of your league duty the following week.
If your zone was drawn to play in the Friday game, the coach had more time to prepare for the Intercol match, which is especially useful if he or she wanted to make significant squad changes.
There could be a fresh draw after each Intercol round to prolong the anticipation about who your next opponent might be.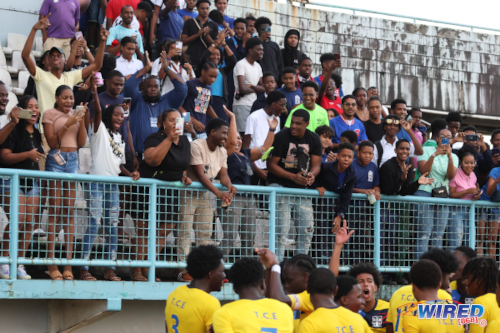 On subsequent Intercol rounds, all zones would play on one day so only one match day is lost rather than two. I'd suggest that those Intercol games be played on Tuesdays, to minimise further disruptions to the calendar.
So Championship teams postpone their Tuesday game for the Intercol but still play on Friday; Premier teams postpone their Wednesday game but play on Saturday; and Senior Division teams can still have their match on Friday.
I'd have suggested that the Intercol zonal quarterfinals be played on Tuesday 17 October and then the zonal semifinals on Tuesday 31 October.
And what will the already eliminated teams do on those days?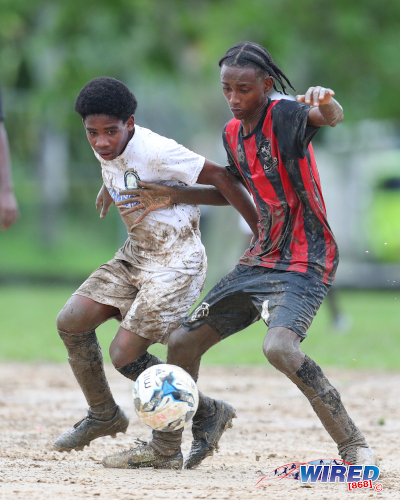 Well, other than having an extra training day, those Intercol days—or the day before or after—represent a great opportunity to play games that were postponed due to flooding, illness or other reasons.
At the moment, rescheduled games often force schools to play three times in one week, so using the Intercol break to allow teams to catch up on such fixtures can help eliminate that physical strain too.
The Intercol changes that I suggested would cause the SSFL programme to miss four match days—or two weeks.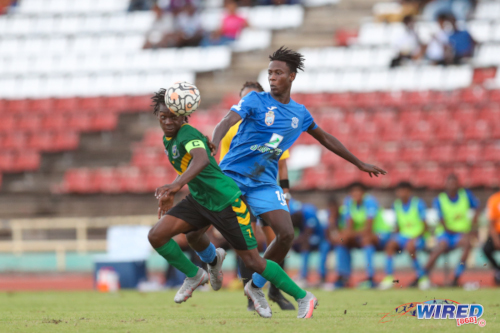 If we implement it in a normal Premier Division season with 16 schools playing 15 rounds of matches, it would mean the final match day would shift from Wednesday 2 November to Wednesday 16 November.
And the Big 5 competition, carded to end on Saturday 5 November, would finish on Saturday 19 November instead.
From that point, we could have played zonal finals on 22, 23, 24, and 25 November (a different day for each zone) with the National Intercol Quarterfinals on Tuesday 29 November and the Intercol Semifinals on Friday 2 December.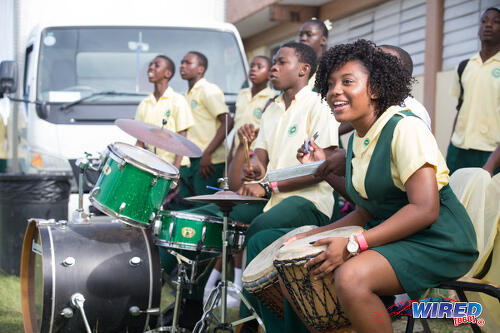 I'd still propose we treat the zonal finals and upward as special occasions, to be played after the conclusion of the various leagues.
The 2022 National Intercol Finals was initially scheduled for Wednesday 7 December. My proposed tweaks still make that possible, although I'd recommend offering teams an extra training day or two and inviting them to play the final on either Thursday 8 or Friday 9 December.
I also suggest that we scrap neutral venues for the early Intercol rounds. The winner-takes-all format of knockout competition is designed for heightened passion. Why "neutralise" that by moving the game away from both sets of fans?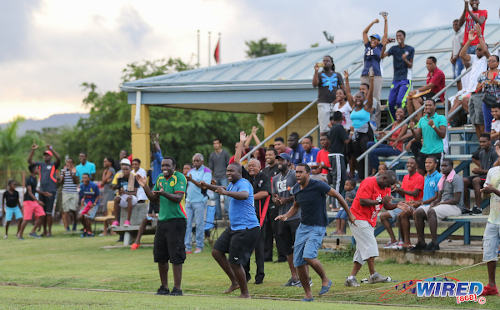 In the Preliminary and Quarterfinal rounds, select a home team and allow them the chance to fight for their survival on their own ground with the visitors challenged to lengthen their time in the competition on "enemy territory".
A caveat is that all home teams must immediately satisfy the SSFL Fixtures Committee that it has an enclosed ground of good condition and can provide necessary security for players and supporters. If that cannot be done, then the away team should be asked to host the game. Only if neither can host the match safely should a neutral venue be sought.
In the interest of time, all zonal secretaries can liaise with schools in the initial two weeks of competition to determine which schools do not have home grounds that meet this standard.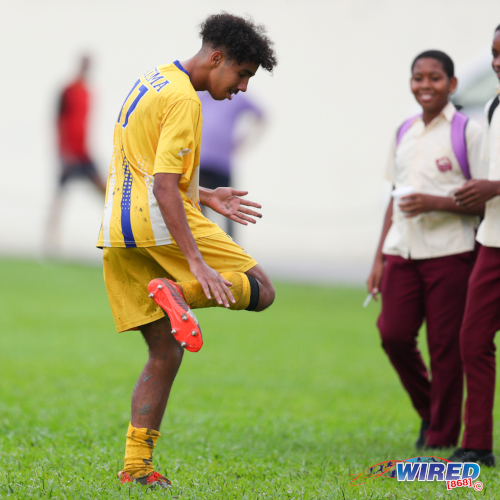 The zonal finals and maybe the semifinals can be held at the national stadia, as is customary and arguably fitting due to the importance of the match.
To summarise, I propose an Intercol competition that features more teams, utilises a random draw, plays the opening three knockout rounds in between the regular season (as the England FA does with its knockout competition), and scraps neutral venues for the opening two zonal rounds.
Editor's Note: By publishing our Intercol proposal, I hope to allow members to understand Arima North Secondary's suggested changes in advance of Thursday's SSFL General Council meeting.
As always, we abide fully with the democratic process and support fellow school representatives regardless of which way they vote on the matter.