Midway through its third season, the NLCL Community Cup tournament has announced its imminent expansion, with the under-19 competition now spreading to also include an under-15 division.
NLCL managing director Brian Jordan said the new age bracket will kick off in "late March", following the conclusion of the current U-19 Community Cup on Sunday 26 February.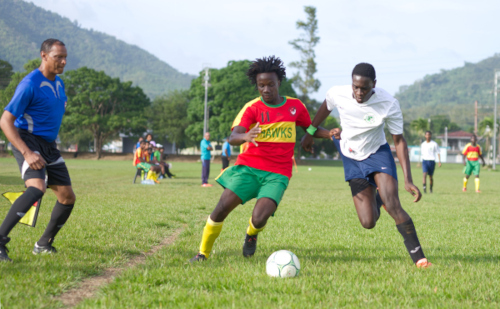 "The tournament committee has had plans for an under-15 competition since 2019, so the idea is not new—but the timing is important," Jordan told Wired868. "We have been blessed within recent times with support from the Ministry [of Sport and Community Development] and we feel as if now is the time to work with them to create opportunities for younger players.
"All of our teams have been crying out: 'what else can you do?' So we got a little funding and we said let's make it happen."
At present, there are 16 teams in the NLCL U-19 Community Cup split between the east-west corridor (six), south and central Trinidad (six), and Tobago (four).

Rather than seeking to expand numbers, Jordan said the U-15 Community Cup will drop to 15 teams and "a change in format". Priority will be given to existing NLCL Cup teams.
"There will be five teams in each zone (north-east, south-central, and Tobago) and the top team in each group qualifies for the final, along with the best second round finisher," he said. "So there will be no quarterfinal rounds."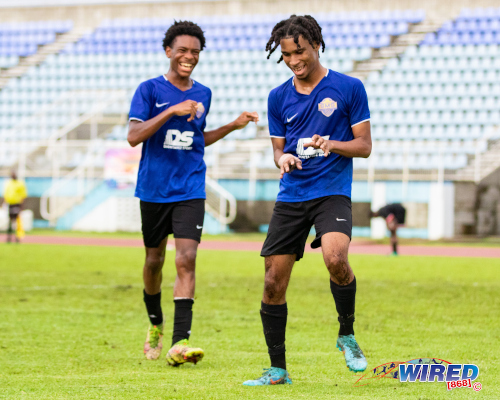 Jordan said the average age of teams in the ongoing competition is 17, which suggests that they are already serving players from that age group. As such, the idea is to go a bit younger and cater for the tournament's future players.
Trinidad and Tobago Football Association (TTFA) technical director Anton Corneal suggested that the local football body will run a nationwide youth tournament from late February, which will be the first since the Republic Bank Youth League in 2019.
However, the TTFA's "Elite Youth League" has not started registering teams just yet while, with 16 teams, there is likely to be room for both youth competitions.
The TTFA partnered with the 2022 NLCL and Tiger Tanks youth competitions but has not returned with the former group this year. There is no word either on whether Tiger Tanks director Denis Latif plans to continue investing in the domestic youth game.
Jordan said his group remains open for collaborations with the TTFA, now headed by normalisation committee chairman Robert Hadad, but opted not to wait for the local governing body.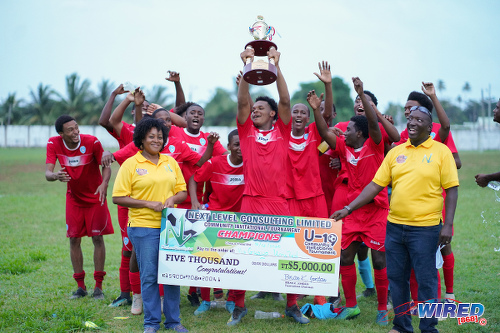 "We invited the TTFA on several occasions to work with us and we have left room for that," said Jordan. "We advised them that if they are willing to work with us, we will expand the tournament.
"We had several discussions with the TTFA [before the current under-19 competition] and at the end of the day the two parties agreed [that] maybe now is not the time to work together—in the way that the TTFA would like us to work together.
"The TTFA has a lot of great ideas but at the 11th hour in November, those ideas would have been hard to put into fruition and, quite frankly, they would have been hard to finance and still be able to start on time. We felt the window [to begin the competition] was important to us."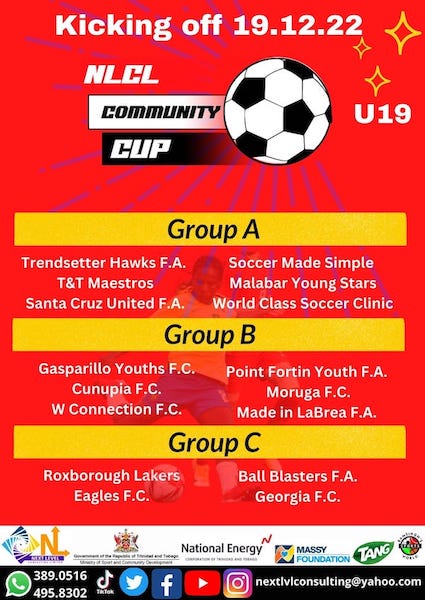 Jordan serves as chairman and public relations officers of the current NLCL Community Cup steering committee, which includes his wife Germaine Jordan (treasurer) and Sandra Pompey (team coordinator).
He also acknowledged "technical feedback" provided by coaches Michael Grayson, Hutson Charles, Dexter Cyrus, Derek King and Jason Edwards.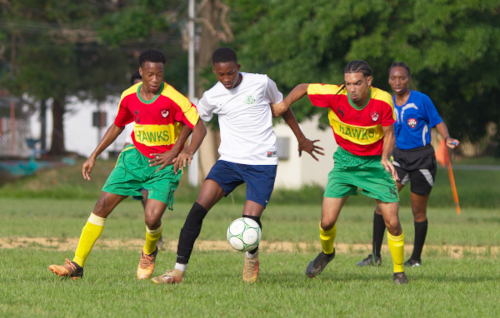 Three years in, he said that planning and proper organisation has not only served his steering committee well—but they are key to the success of their best teams too.
"If you look carefully, you will see our successful teams have a full staff and better organisation of labour," said Jordan. "When you look at the final four teams, you see a full complement of staff and people aware of the role and function and capable of executing at a high level."
NLCL U-19 action continued on Sunday, as defending champions Soccer Made Simple routed T&T Maestros 6-0 at the St George's College ground in Barataria while W Connection edged Made in La Brea 1-0 at Edinburgh 500 Recreation Ground to remain atop of Group A and B respectively.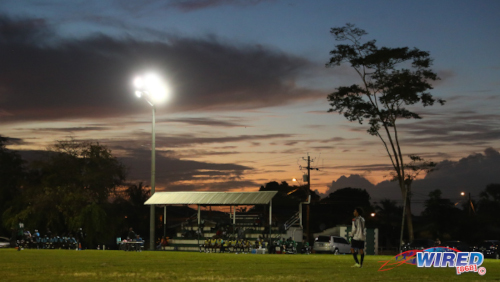 SMS and W Connection are two of just three unbeaten teams in the Trinidad leg of the competition. Moruga FC are the other side yet to taste defeat, although their 1-1 weekend tie with Cunupia FC meant a fourth draw from five matches.
SMS have set the pace with goals scored, with an impressive 19 items so far—four more than the tally of Group A runners-up World Class Soccer Clinic.
League play also got going in Group C as Ball Blasters FA strolled to a 4-1 win over Georgia FC in a double header at the Cyd Gray Recreational Ground in Roxborough. Roxborough Lakers won the other fixture on Tobago as they edged defending zonal champs, Eagles FC, 1-0 at the same venue.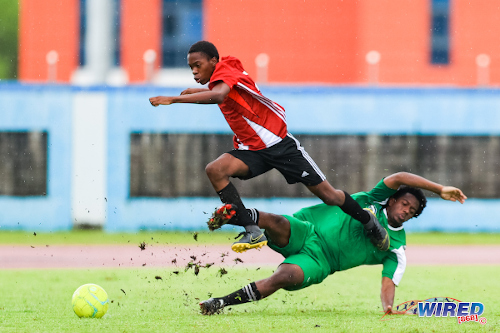 NLCL U-19 action resumes on Thursday in the first match window of round two, as SMS host Santa Cruz United from 6.30pm in Bon Air while W Connection are away to Moruga from 6pm at the Marac Recreation Ground, and Ball Blasters and Eagles clash from 7pm in the second match of a double header at the Moriah Recreation Ground.
NLCL U-19 Community Cup Results
(Sun 8 Jan)
Group A
T&T Maestros 0, Soccer Made Simple 6 (Terron Miller [2], Micah Nelson, Larry Noel, Israel Joseph, Arron Raymond) at St George's College Ground;
Santa Cruz 2 (David Diaz 8, Nathan Viarruel 35), Trendsetter Hawks 1 (Jaden Caruth 68) at Eddie Hart Grounds;
Malabar Young Stars 0, World Class Soccer Clinic 3 at UTT O'Meara Campus.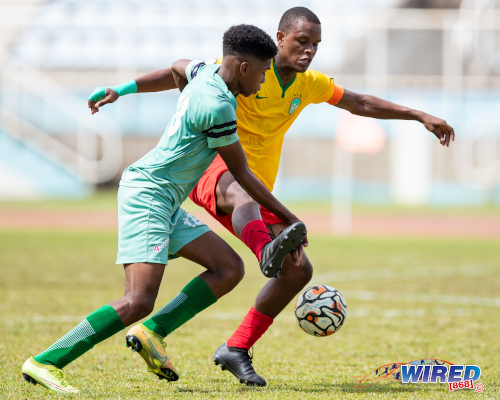 Group B
Cunupia FC 1, Moruga FC 1 at Balmain Recreation Ground;
Gasparillo Youths 0, Point Fortin Youth FA 1 at Lumsden Recreation Ground;
W Connection FC 1, Made in La Brea 0 at Edinburgh 500 Recreation Ground.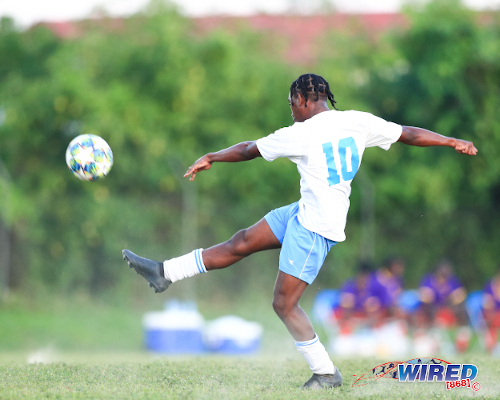 Group C
Eagles FC 0, Roxborough Lakers 1 at Cyd Gray Sporting Complex
Georgia FC 1, Ball Blasters FA 4 at Cyd Gray Sporting Complex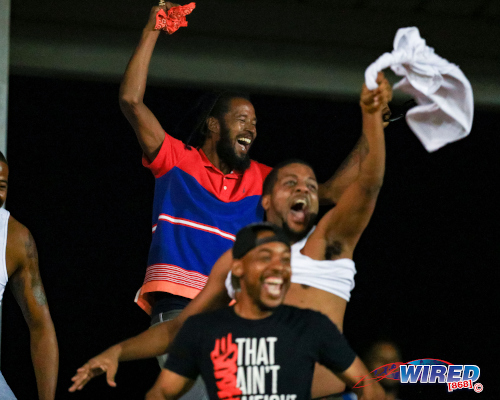 Upcoming fixtures
(Thu 12 Jan)
Group A
Soccer Made Simple vs Santa Cruz United, 6.30pm, Bon Air Recreation Ground;
World Class Soccer Clinic vs Trendsetter Hawks, 6pm, Prime Minister's Ground, Arouca;
T&T Maestros vs Malabar Young Stars, 6pm, St George's Ground, Barataria.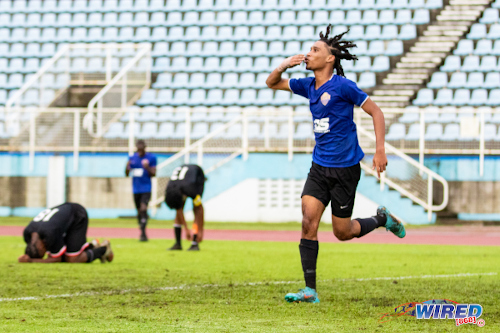 Group B
Moruga FC vs W Connection, 6pm, Marac Recreation Ground, Moruga;
Made in La Brea vs Gasparillo Youths, 6pm, Brighton Recreation Ground;
Pt Fortin Youth FA vs Cunupia FC, 6pm, Mahaica Oval.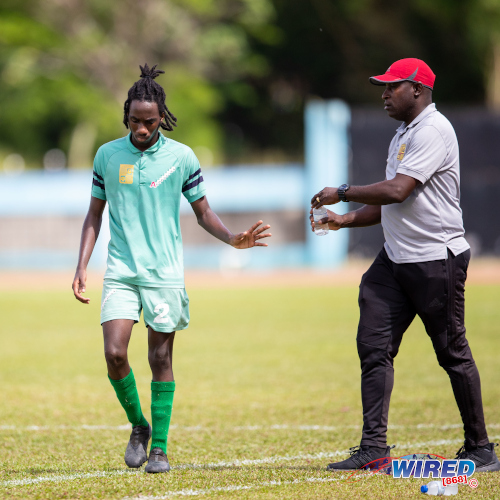 Group C
Roxborough Lakers vs Georgia FC, 5pm, Moriah Recreation Ground;
Ball Blasters FC vs Eagles FC, 7pm, Moriah Recreation Ground.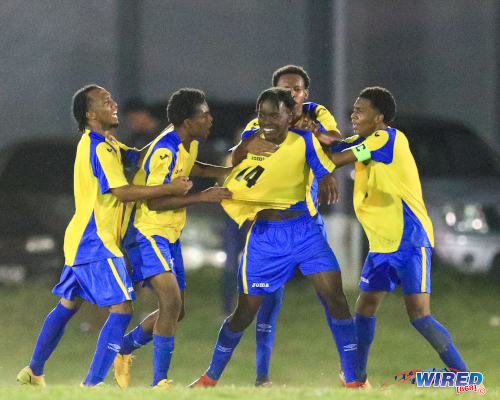 Group A (Played-Won-Drew-Lost-Goals For-Goals Against-Points)
Soccer Made Simple    5-4-1-0-19–2-13
World Class Soccer     5-4-0-1-15-8-12
Malabar Young Stars 5-2-2-1-4-3-8
T&T Maestros                5-2-0-3-6-13-6
Santa Cruz United       5-1-0-4-2-7-3
Trendsetter Hawks     5-0-1-4-4-13-1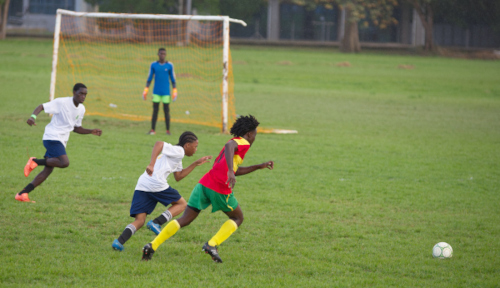 Group B (Played-Won-Drew-Lost-Goals For-Goals Against-Points)
W Connection        5-4-1-0-9-4-13
Moruga FC               5-1-4-0-11–10-7
Point Fortin YFA  5-2-1-2-5-8-7
Made in La Brea    5-1-3-1-3-1-6
Gasparillo Youths 5-1-1-3-7-7-4
Cunupia FC               5-0-2-3-1-6-2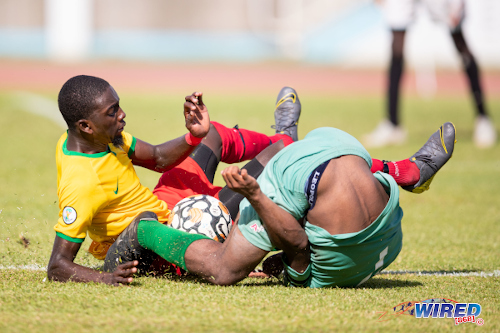 Group C (Played-Won-Drew-Lost-Goals For-Goals Against-Points)
Ball Blasters FA         1-1-0-0-4-1-3
Roxborough Lakers 1-1-0-0-1-0-3
Eagles FC                      1-0-0-1-0-1-0
Georgia FC                   1-0-0-1-1-4-0