Biographies, autobiographies and memoirs about Caribbean people unwittingly carry the burden of history. So much has gone unrecorded, and academic histories tend to produce images of the broader landscape: sweeping statements about major events of an epoch.
As useful as that is, it often glosses over the minutiae that add texture to the lives that inhabited those times.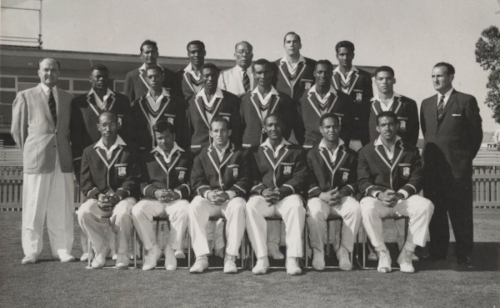 So when someone sets out to document what they might consider to be the highlights of a life, in these parts it often requires a hefty input of background: context that explains the environment in which choices are made. These individual stories—micro-histories—offer the most accessible medium to learning about our past, whose identity continues to elude us. That is the burden we carry.
Much has already been lost because we have not paid sufficient attention to ourselves. That kind of woeful neglect has scraped away self-esteem and dignity and robbed us of the memories of our inherent nobility.
These thoughts sprang to attention when I read the new biography by first-time author, Paul Akeroyd, Answering the Call: The Extraordinary Life of Sir Wesley Hall. Published in November by JW McKenzie, it is the result of 100 hours of interviews by the English writer.
The book itself was originally conceptualised as a trilogy by Sir Wes, but I suppose when it came down to it, he figured it was more practical to compress it into one—divided into three parts.
The first is titled "From Unlikely Beginnings to Test Cricketer" and describes his childhood (at home and school), his white Scottish ancestry, his grandmother who sold cowheel and tripe, his exposure to both the Methodist and Pentecostal churches, his time at Combermere High School, and segues into his introduction to cricket.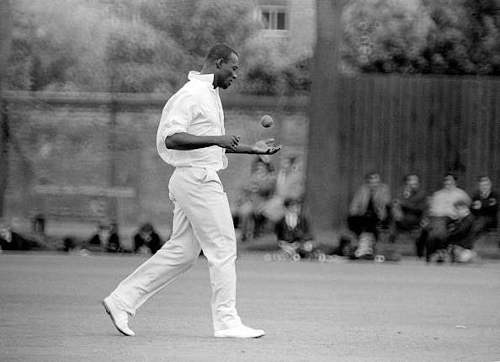 He went from being a batsman and wicketkeeper to what he described as a reluctant bowler. Playing for Cable & Wireless under the captaincy of Sonny Gilkes, he was asked to open the bowling to take the shine off the ball.
"I had never bowled before; he might as well have told me to drive to Bridgetown even though I'd never driven a car!"
The result was seven Wanderers wickets for 25 runs. And that was the beginning for the 6ft 5in right-arm fast bowler, who is still a legend in the cricketing world.
The second part of the book focuses on what he did when his international cricket career ended after 15 years. It seemed there was nothing he did not try. In this section, "Life After Cricket" Chapter 18 is called, "Businessman, Politician, Cricket Administrator" and Chapter 19 is "Member of Parliament and Government Minister".
The following one details his years in Trinidad while he was employed at Witco and set up the Wes Hall League, and then worked alongside Gerard Pantin, the well-known Catholic priest in Servol. He also managed the West Indies team and served as WICB president.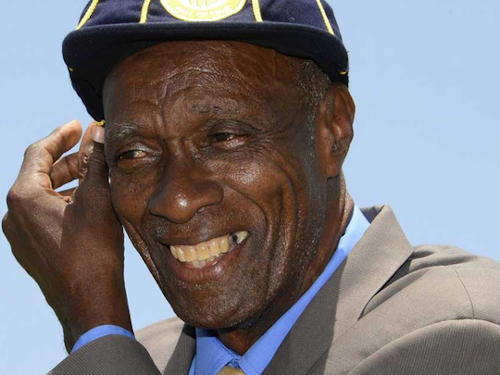 The Third Part is reflective. It describes his deepening relationship with the church and his eventual ordainment as a Reverend, and his thoughts on the role that cricket played in every step of his various journeys.
As a biography, it is a welcome addition to the corpus that exists. It is a sturdy recounting of the chronology of this phenomenal man's life, a circumspect one.
"This book is the antithesis of the sensational," commented David Woodhouse, and he is right. It has glossed over many of the details that would have presented a more complete picture of Wesley Winfield Hall, the man.
Perhaps it is the result of the subject's desire not to delve into controversies, but the author steers clear of anything that would have reminded those familiar with his career of the aura of the muscular, macho "saga-boy" that surrounded him. Even his role as a mediator of sorts when Brian Lara had declared that cricket was ruining his life gets short shrift.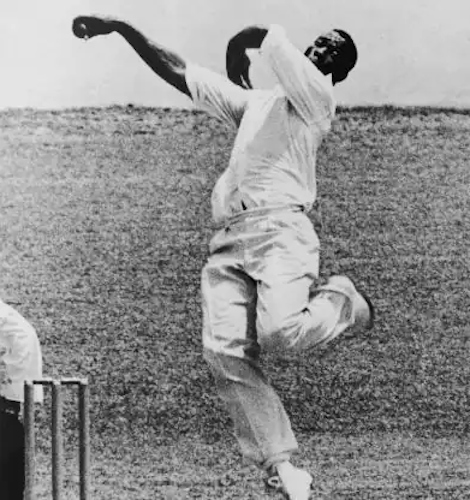 Sir Wes was cut out to be an entertainer. His antics on the field, his impulsiveness, his complete exuberance, his constant bustle—a perpetual windmill—always made me wonder if there was a touch of the ADHD (Attention Deficit Hyper Activity Disorder) personality in him.
It is not that one expected an exposé, but it would have been enlightening to be able to glean something more about his larger-than-life character. Perhaps more of his natural booming, jocular voice would have conveyed something of this.
For instance, when I spoke to him about Frank Worrell a few years ago (a mere six hours of recordings), the way he related Sir Frank's guidance on his career was priceless to me for all its humour and colloquialisms. There was no way I was going to paraphrase that!
My reading gave me the sense that this grand old Barbadian's effusive approach to life had been somewhat subdued by the Englishness of the author.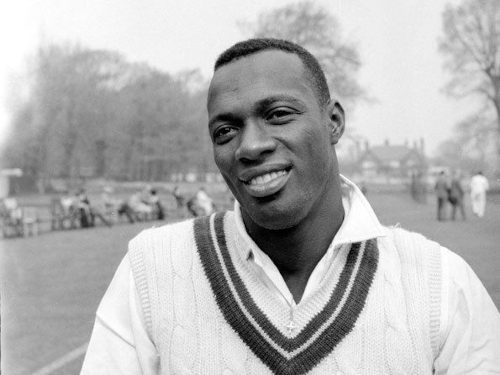 At the launch in Barbados, Prime Minister Mia Mottley spoke about valuing contributions and what a blessing it was for Barbados to have the opportunity to recognise his.
Sir Wes, now 85, had to be supported whenever he was on his feet, by his daughter, Kerry, and his lifelong friend and bowling partner Sir Charlie Griffith.
Gaunt and frail, he spoke with passion and dignity, watched on by the equally frail Sir Garfield Sobers. While he didn't miss a beat, nothing can beat his eloquence with the ball.
Get the book, it's worth it.