Arima North Secondary's bid to return to the Secondary Schools Football League (SSFL) Premier Division will hinge on a spell of three games in eight days—two on the road—as their National Big 5 campaign comes to a frenetic end, due to rescheduled fixtures.
The SSFL Fixtures Committee confirmed today that the "Dial Dynamos" must host St Mary's College from 3.30pm on Sunday 11 December in the final game of the tournament.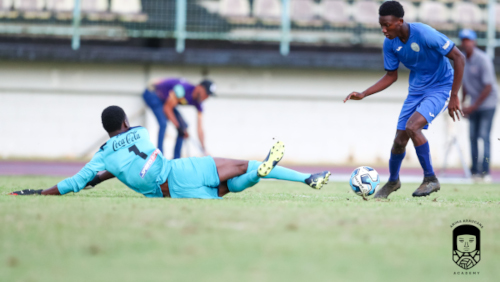 The clash between the two schools was initially scheduled for mid-October but was first postponed to 27 November—along with the rest of the Big 5 competition—due to travel disruptions resulting from the Tobago Carnival.
It was then moved a second time due to an adverse weather warning and flooding in several parts of Trinidad last weekend.
The top three teams in the Big 5 will be promoted to the 2023 Premier Division competition. St Mary's were the first school in the 2022 edition to earn that honour, after their 5-2 win over Siparia West Secondary yesterday.

At present, the "Saints" have a maximum nine points from three games and hope to snare the Big 5 trophy. Only Arima North, who have three points and as many games in hand, can potentially surpass their tally.
It won't be easy for the Arima North outfit—looking to return to the top flight after eight years in the lower division.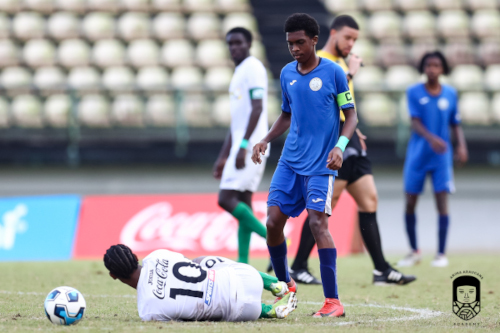 This weekend, they travel to Tobago to face Bishop's High School at the Dwight Yorke Stadium in Bacolet from 3pm on Sunday 4 December.
Bishop's have six points already in the competition and can make sure of their promotion with a draw on Sunday—although it is feasible that they already have enough points to join Speyside High School in the Premier Division.
On Thursday 8 December, Arima are due to travel to the controversial Siparia Sporting Complex ground to face Siparia West in a crucial affair.
The fixture between these two schools has already been postponed on three occasions—first due to the Tobago Carnival, then dangerous ground conditions at the Siparia West school, and finally because the Siparia Sporting Complex was unavailable.
Should Siparia West defeat table proppers Miracle Ministries Pentecostal High School on Sunday, next Thursday's clash with Arima could be a defining one for the fate of both schools.
Then on Sunday 11 December, four days after the National Intercol final and two days after schools are closed for the Christmas holidays, the Big 5 will finally come to an end with a clash between St Mary's, led by iconic ex-Arima coach Michael Grayson, and an Arima team that has former CIC stand-out Lyndon "Chubby" Andrews on its technical staff.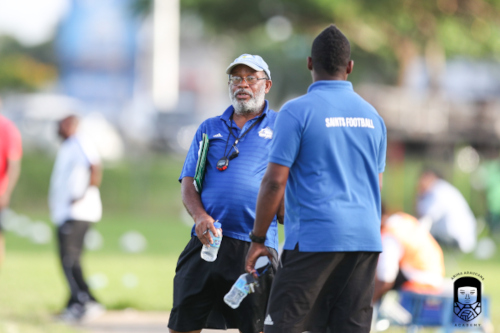 National Big 5 results
(Wed 30 Nov)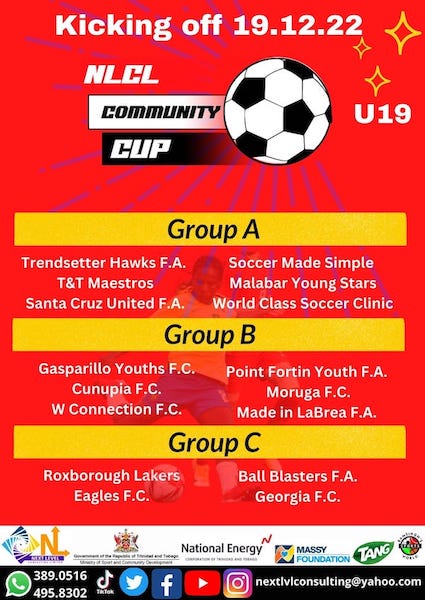 Miracle Ministries High 0, Bishop's High 2 (Malik Wilson 52, Brendon Allum 90+2) at Larry Gomes Stadium;
Siparia West Secondary 2 (Israel Mascall, Kamali Peters), St Mary's College 5 (Kyle Phillip [2], Elijah Wong, Josiah Connell pen, Harrison Parks) at Siparia Sporting Complex;
Arima North Secondary were on a bye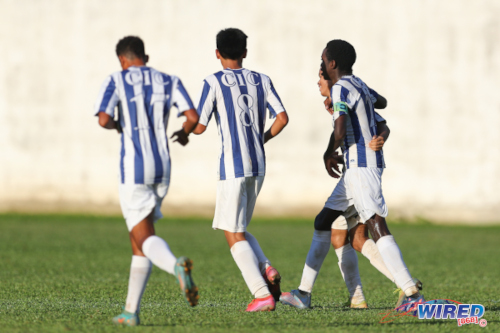 Upcoming Big 5 fixtures
(Sun 4 Dec)
Miracle Ministries vs Siparia West Secondary, 3.30pm, TBA;
Bishop's High vs Arima North Secondary, 3pm, Dwight Yorke Stadium;
St Mary's College are on a bye
(Thu 8 Dec)
Siparia West Secondary vs Arima North Secondary, 3pm, Siparia Sporting Complex;
(Sun 11 Dec)
Arima North Secondary vs St Mary's College, 3.30pm, Arima Old Road.
Standings (Tabulated as Played-Won-Drawn-Lost-Goals For-Goals Against-Points)
St Mary's College   3-3-0-0-12-4-9
Bishop's High         3-2-0-1-6-4-6
Arima North            1-1-0-0-4-0-3
Siparia West            2-0-0-2-4-8-0
Miracle Ministries 3-0-0-3-1–11-0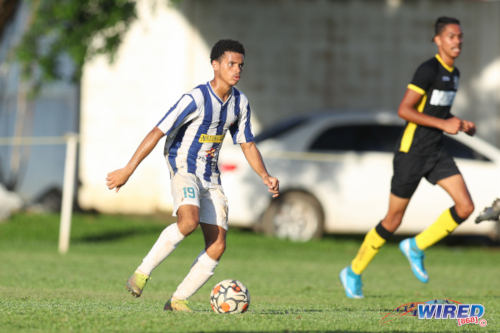 Big 5 Goal Scorers
3—Malik Wilson (Bishop's High), Jamal Thomas, Kyle Phillip (St Mary's College),
2—Josiah Connell [1 pen], Daylon Riley (St Mary's College),
1—Darion Marfan, Devin Seales [pen], Jemaul Ashing (Arima North), Aaron James, Brandon Allum (Bishop's High), Daniel Hope (Miracle Ministries), Brandon Ramgarib, Akel Vesprey, Israel Mascall, Kamali Peters (Siparia West), Elijah Wong, Harrison Parks (St Mary's College).