The Secondary Schools Football League (SSFL) Fixtures Committee announced another amendment to the 2022 Big 5 tournament yesterday evening, with Arima North Secondary's trip to Siparia West Secondary now shifted to Thursday 8 December.
It will be the third attempt to play the fixture between the East and South Championship Division winners, which was initially scheduled for Saturday 29 October.
Referee Cecile Hinds blew off the game before the first ball was kicked, on 29 October, due to dangerous field conditions. And the Fixtures Committee controversially allowed Siparia West to postpone their rescheduled clash on Sunday 20 November, after the southern outfit said they could not get their preferred home venue at the Siparia Regional Complex.
The Fixtures Committee—which comprises SSFL general secretary Azaad Khan and assistant secretaries Gerald Elliot and Laurence Seepersad—then booked Arima's south trip just 48 hours after their trip to Tobago to face Bishop's High School on Sunday 4 December.
In the end, after a written complaint by Arima North principal Vishnu Debie, the SSFL offered a compromise that sees the pair now square off on the day after the National Intercol final.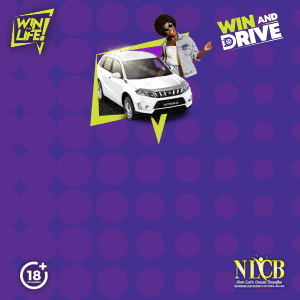 Arima North are in action on Sunday 27 November in a top of the table Big 5 clash with St Mary's College on the Arima Old Road.
The "Saints" have already managed back-to-back home wins over Miracle Ministries Pentecostal High School and Bishop's respectively to lead the group with six points. Another win, or even a draw, should be enough for coach Michael Grayson to lead the Frederick Street-based school back into the Premier Division.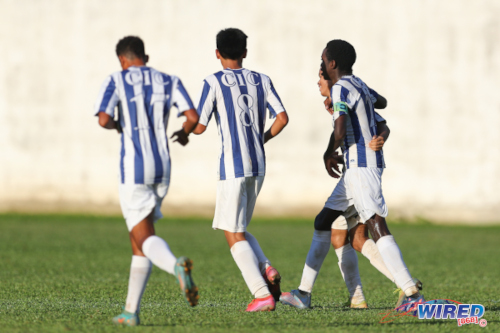 After this weekend's fixture, St Mary's end their campaign away to Siparia West on Wednesday evening.
Arima North have played just one Big 5 match so far, which was their 4-0 win over Miracle Ministries at the Larry Gomes Stadium on Thursday. So the "Dial Dynamos" are second on three points at present.
Siparia West, coached by former Strike Squad standout Dexter Francis, make their tournament bow tomorrow when they face Bishop's in Tobago.
Central Zone Championship winners, Miracle Ministries, are bottom at present with a goal difference of -8. However, they can keep the qualification chances alive with a win on Wednesday, when they host Bishop's High School.
At the end of the round robin tournament, the top three schools will be promoted to the 2023 SSFL Premier Division competition.
Big 5 results
(Sat 29 Oct)
St Mary's College 5 (Jamal Thomas 35, 90+6, Josiah Connell 37, Daylon Riley 65, 83), Miracle Ministries High 1 (Daniel Hope 40 pen) at Serpentine Road;
(Thu 24 Nov)
Arima North Secondary 4 (Darion Marfan 14, OG 18, Devin Seales 71 pen, Jemaul Ashing 78), Miracle Ministries High 0 at Arima Old Road;
St Mary's College 2 (Jamal Thomas, Kyle Phillip), Bishop's High 1 (Kaieem Lewis) at Serpentine Road;
Upcoming fixtures
(Sun 27 Nov)
Bishop's High vs Siparia West Secondary, 3pm, Bishop's;
Arima North Secondary vs St Mary's College, 3.30pm, Arima Old Road;
Miracle Ministries are on a bye
(Wed 30 Nov)
Miracle Ministries High vs Bishop's High, 3pm, TBA;
Siparia West Secondary vs St Mary's College, 3.30pm, Siparia Sporting Complex;
Arima North Secondary are on a bye
(Sun 4 Dec)
Miracle Ministries High vs Siparia West Secondary, 3.30pm, TBA;
Bishop's High vs Arima North Secondary, 3pm, Bishop's;
St Mary's College are on a bye
(Thu 8 Dec)
Siparia West Secondary vs Arima North Secondary, 3pm, Siparia Sporting Complex;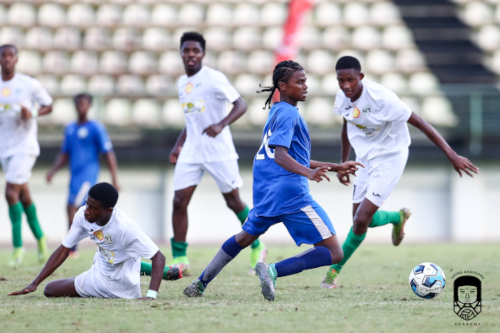 Big 5 Standings (Tabulated as Played-Won-Drawn-Lost-Goals For-Goals Against-Points)
St Mary's College 2-2-0-0-7-2-6
Arima North          1-1-0-0-4-0-3
Siparia West           0-0-0-0-0-0-0
Bishop's High          1-0-0-1-1-2-0
Miracle Ministries 2-0-0-2-1-5-0