Fatima College recorded the biggest win of the 2022 National Intercol competition so far on Friday evening, as they mauled second tier outfit Blanchisseuse Secondary 11-0 in a North Zone quarterfinal fixture at Serpentine Road in St Clair.
Fatima will meet East Mucurapo Secondary in the North semifinals on Friday 11 November from 2pm at the Hasely Crawford Stadium in Port of Spain.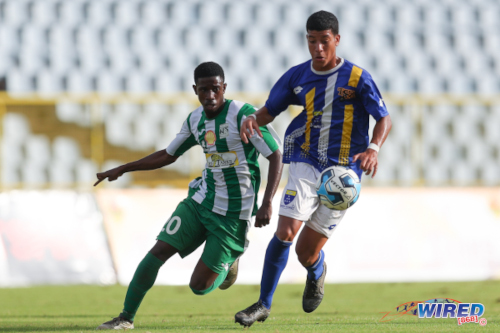 East Mucurapo needed penalties to edge St Anthony's College to a semifinal spot after the two schools played to a 2-2 draw, in a Hasely Crawford Stadium double header on Friday.
Malick Secondary and St Mary's College met into the Hasely Crawford Stadium affair and the former prevailed 3-1 over the North Zone Championship winners.
Captain Lendelle Baptiste and attackers J'lon Matthews and Antonio Sealy got the goals for the Premier Division school while Kyle Phillip got the lone item for their second tier opponents.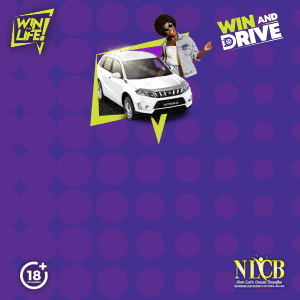 And Queen's Royal College ensured a clean sweep for the North Zone's Premier Division outfits, although they got an almighty scare from second from bottom Championship Division team Tranquillity Secondary.
Tranquillity, inspired by a Ronaldinho Richards hattrick, were 4-1 ahead at one stage. However, QRC were able to claw themselves back to level terms at 5-5 before going on to win 3-1 on kicks from the penalty mark.
QRC and Malick will meet in the other North Zone semifinal from 4pm at the Hasely Crawford Stadium on 11 November.
There was Intercol South Zone Preliminary Round on Thursday too with Point Fortin East Secondary and Ste Madeline Secondary helping themselves to emphatic wins over Fyzabad Anglican Secondary (8-0) and Princes Town West Secondary (7-0) respectively.
As reward, St Madeline will face Big 4 winners St Benedict's College in the South Zone quarterfinals from 1.30pm on Thursday 10 November at the Mahaica Oval, while Point Fortin East tackle defending Intercol champs Presentation College (San Fernando) from 3.30pm at the same venue.
St Benedict's are the favourites but Fatima College manager and Under-16 coach Stephen "Bison" Williams insisted that his troops have unfinished business this season, as they look to shrug off a 3-1 loss to the "Golden Lions" in the Big 4 final on 26 October 2022.
On Friday, in Fatima's first outing since their maiden defeat this season to St Benedict's, they labored to a 1-0 halftime lead. But a stern talk during the interval got them playing somewhat closer to their potential.
"I think the guys took the opponents for granted and were going through the motions—and that led to the 1-0 score after the first half," said Williams. "We dealt with that in the dressing room and you saw the result, which was 10 goals in the second half."
Williams think Fatima also paid the price for not doing themselves justice when it counted in the Big 4.
"I think after the loss in the [Big 4] final, they realise they have what it takes to get over the line but they have to produce on the day," he said. "So they are trying to make amends for themselves and the school and get the trophies still at stake. Our ambition is firstly to win the North Zone Intercol and then the National Intercol."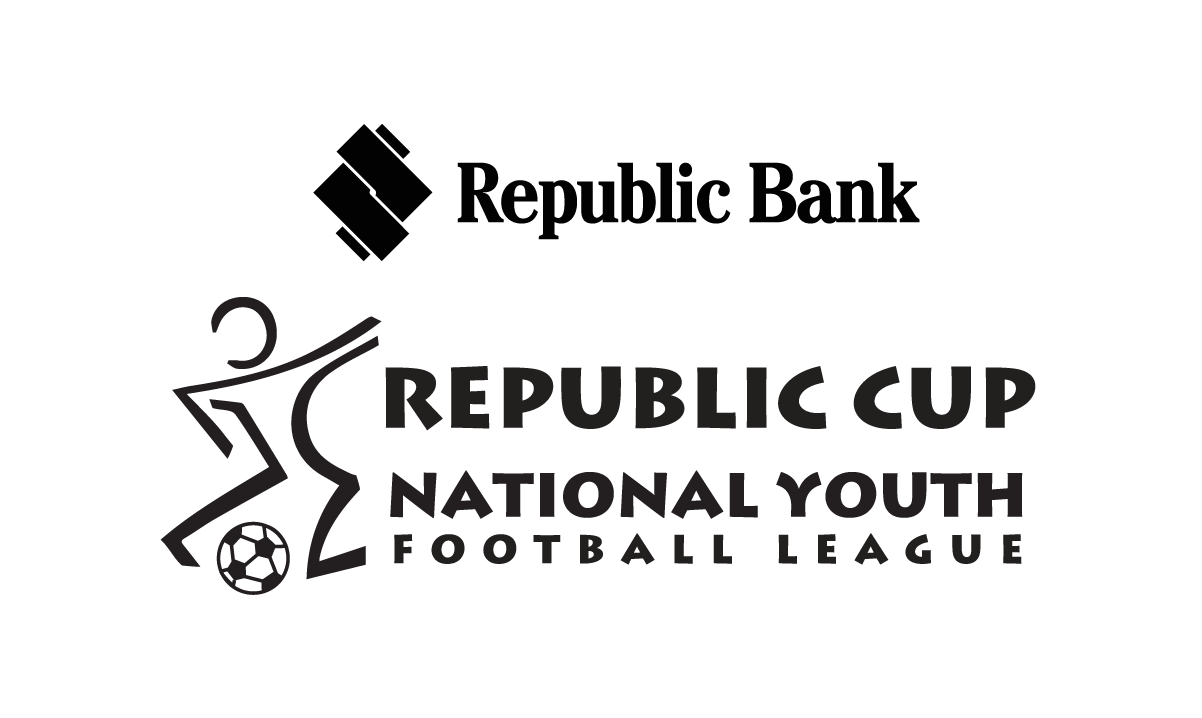 In the past five years or so, Fatima have been steadily carving out a name for themselves as a conveyor belt for talent.
At the 2019 Concacaf Men's Under-17 Championship, there were four Fatima players—Justin Araujo-Wilson, Zachary Welch, Andrew De Gannes and Jean-Heim McFee—in coach Stern John's 18-man team, which got to the Round of 16.
Current Trinidad and Tobago Men's National Under-17 Team head coach Shawn Cooper has not selected his final team yet to compete in the 2023 edition. However, the fact that 12 Fatima players are amongst his current 35-member local training squad set tongues wagging this week.
Williams, whose son Jaden Williams is a first choice central defender for Fatima and in Cooper's national pool, said there was nothing fortuitous about the school's progress.
Fatima's rise, he explained, was seven years in the making and started with the appointment of iconic former St Mary's College head coach and KNVB coaching instructor Hayden Martin. (Martin was licensed in 2009.)
"It all started to come together when we decided to revamp the programme in 2015 which is where Hayden Martin came in," Williams told Wired868. "We began to play a style of football designed to move the ball and with everyone understanding their role and function on the field. The problem is we were not patient enough at the start—meaning the parents and fans—and we wanted success straight away.
"[…] I think we are now reaping the rewards for that work with our school being title contenders in all divisions."
In 2017, two years into the "Martin era", Fatima won the Form One league and knockout titles, swept the Under-14 competition at zonal and national levels and won the Under-16 zonal league and national trophies.
A year later, they retained the Form One knockout trophy and again defeated all comers at Under-14 level while, in 2019, they again swept the North Zone Under-14 Championship and were edged 1-0 by Trinity College East in the national final.
Then came the Covid-19 pandemic in March 2020, which saw the shutdown of school football programmes across the country.
"Fatima did nothing during the pandemic," said Williams. "We started back in July [2022]."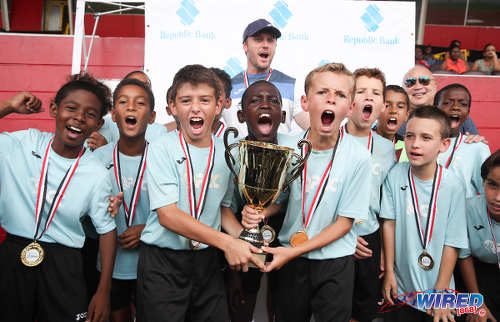 But while Fatima were dormant, QPCC were the opposite. The influential club claimed special permission by then Commissioner of Police Gary Griffith to train their academy players during the ban on sporting activities—apparently to the consternation of Minister of Health Terrence Deyalsingh.
More relevant to Fatima, QPCC took under-16 teams packed with their players to the Dallas Cup in April and the Surf Cup (Los Angeles) in July while the "Parkites" trained all year for the respective competitions.
Arguably, it gave the QPCC players an edge over their domestic rivals who got going with the April NLCL U-19 Community Cup and Tiger Tanks U20 Cup tournaments which both catered to older players anyway.
At present, 14 QPCC players are in Cooper's National Under-17 Team—inclusive of 10 Fatima students. Incidentally, the only Fatima schoolboys in the national team who are not QPCC players are the Pro Series Event duo of Thomas Decle and Jaheam Bailey.
Williams said there is no formal relationship between Fatima and QPCC, although he says they probably feed off each other.
"I would not disregard Queen's Park and say they have nothing to do with [Fatima's success]," said Williams. "After the school season finishes in December, the majority of our players go to Queen's Park and continue to ply their trade there.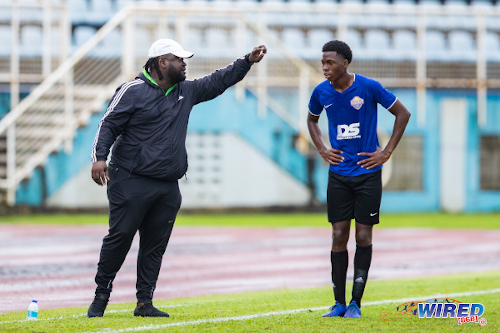 "I definitely won't disregard their role but there is no arrangement. So you can't say they are continuing what we are doing or vice versa.
"Although we may not play the same system, they play similar football [to Fatima] in that it's not one dimensional and they also like to play a passing game. So it is similar, yet different."
At present, Fatima are already 2022 Under-14 and Under-13 North Zone champs and are waiting to play in the North Zone Under-16 and Senior Division final.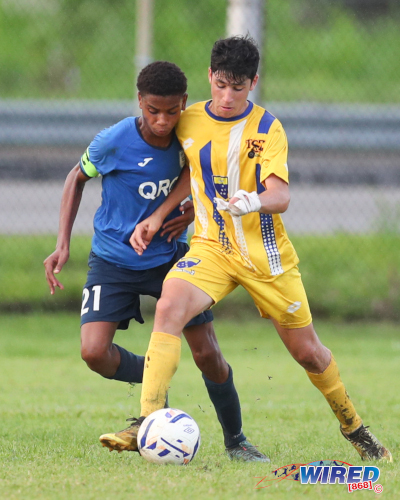 And, of course, they are buzzing in the North Zone Intercol competition.
"We have been trying very hard to get Fatima as a powerhouse in schools football at all age groups," said Williams. "The work will continue. Hayden is no longer with us but he laid the foundations and we try to build on it and go from strength to strength, to make this a decade-long successful programme."
Fatima have flourished in the junior divisions, outside the gaze of the more-media friendly Premier Division. It has led to a flurry of national call-ups.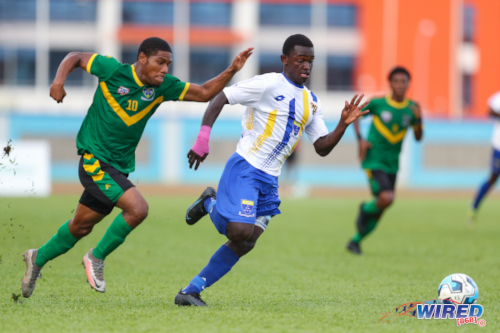 Now, it is up to Fatima head coach Hutson "Baba" Charles to bring top-flight success to the programme too.
No doubt, the likes of St Benedict's College, Presentation College (San Fernando) and San Juan North Secondary would have something to say about that.
Intercol Zonal Quarterfinals
(Fri 4 Nov)
Fatima College 11 (Michael Chaves [3], Aidan DeGannes [2], Kade Collier [2], Logan Maingot [2], Christian Bailey, Joshua Mason), Blanchisseuse Secondary 0 at St Mary's ground;
QRC 5, Tranquillity Secondary 5 (Ronaldinho Richards [3], Jamaal Jemmott pen) at Fatima ground;
*—QRC won 3-1 on kicks from the penalty mark
East Mucurapo Secondary 2, St Anthony's College 2 at Hasely Crawford Stadium;
*—East Mucurapo won 5-4 on kicks from the penalty mark
Malick Secondary 3 (J'lon Mathews, Lendelle Baptiste, Antonio Sealy), St Mary's College 1 (Kyle Phillip) at Hasely Crawford Stadium.
Upcoming Intercol fixtures
(Mon 7 Nov)
Miracle Ministries High v ASJA Boys (Charlieville), Central Zone, 3.30pm, Arena Recreation Ground;
Presentation College (Chag) v Couva East Sec, Central Zone, 3.30pm, Couva East;
Scarborough Secondary v Signal Hill Secondary, Tobago Zone, 3pm, Dwight Yorke Stadium;
Bishop's High v Pentecostal Light & Life, Tobago Zone, 5pm, Dwight Yorke Stadium;
(Wed 9 Nov)
San Juan North v Holy Cross College, East Zone, 3.30pm, St Augustine;
St Augustine Secondary v Valencia Secondary, East Zone, 3.30pm, El Dorado;
Trinity College East v Five Rivers Secondary, East Zone, 1.30pm, Larry Gomes Stadium;
Arima North Secondary v El Dorado East, East Zone, 3.30pm, Larry Gomes Stadium;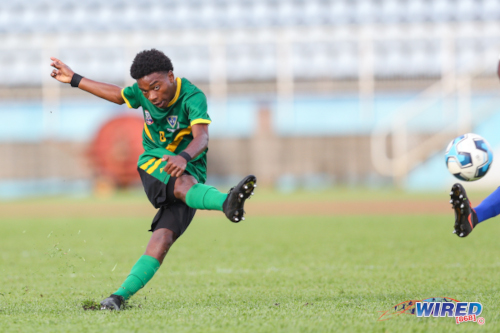 (Thu 10 Nov)
St Benedict's College v St Madeline Secondary, South Zone, 1.30pm, Mahaica Oval;
Presentation College (San F'do) v Pt Fortin East Secondary, South Zone, 3.30pm, Mahaica Oval;
Naparima College v Siparia West Secondary, South Zone, 3pm, Moruga;
Pleasantville Secondary v Moruga Secondary, South Zone, 5pm, Moruga.
Speyside High v Goodwood Secondary, Tobago Zone, 3pm, Dwight Yorke Stadium;
Mason Hall Secondary v Roxborough Secondary, Tobago Zone, 5pm, Dwight Yorke Stadium.
Zonal Semifinals
(Fri 11 Nov)
Fatima College v East Mucurapo Secondary, North Zone, 2pm, Hasely Crawford Stadium;
QRC v Malick Secondary, North Zone, 4pm, Hasely Crawford Stadium;
(Mon 14 Nov)
Chaguanas North v Presentation/ Couva East, Central Zone, 1.30pm, Ato Boldon Stadium;
Carapichaima East v Miracle Ministries/ ASJA Boys, Central Zone, 3.30pm, Ato Boldon Stadium;
Speyside/ Goodwood v Scarborough/ Signal Hill, Tobago Zone, 3pm, Dwight Yorke Stadium;
Mason Hall/Roxborough v Bishop's/ Pentecostal L&L, Tobago Zone, 5pm, Dwight Yorke Stadium;
(Tue 15 Nov)
San Juan N/ Holy Cross v St Augustine/ Valencia, East Zone, 1.30pm, Larry Gomes Stadium;
Trinity East/ Five Rivers v Arima/ El Dorado, East Zone, 3.30pm, Larry Gomes Stadium;
(Wed 16 Nov)
St Benedict's/ Ste Madeline v Pleasantville/ Moruga, South Zone, 1.30pm, Ato Boldon Stadium;
Presentation/Pt Fortin E v Naparima/ Siparia W, South Zone, 3.30pm, Ato Boldon Stadium.