The Secondary Schools Football League (SSFL) executive committee appears poised to postpone its Boys Big 5 Competition, due to travel issues caused by the inaugural Tobago Carnival.
The Tobago Carnival reaches its climax from 28-30 October. However, with a spike in inter-island travel just before and after the main Carnival days, the SSFL has already encountered booking problems for schools.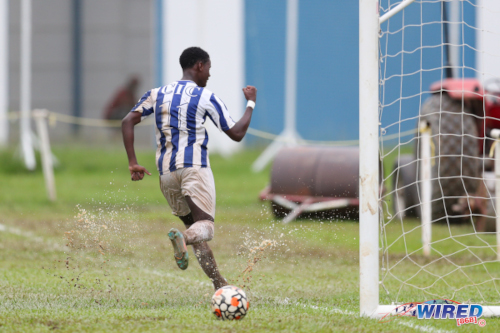 The Big 5, which features the five zonal winners and offers three automatic promotion berths for the 2023 SSFL Premier Division, was initially scheduled to begin on 19 Wednesday October.
However, postponements caused by floods, heavy rain and a Covid-19 scare at the Central Zone teams meant that the Big 5 kickoff would almost certainly have been postponed to Wednesday 26 October instead.
High activity across the sea bridge, though, made a scheduled trip to Tobago for South champions Siparia West Secondary nigh impossible on 26 October.

Wired868 understands that the SSFL is considering playing only the lone Big 5 fixture that does not include inter-island travel, which occurs on Saturday 29 October when the Tobago champions are on a bye.
North Zone champions St Mary's College host the Central Zone champs on 29 October while Siparia West will welcome the East Zone winners.
At present, Bishop's High School, Scarborough Secondary and Mason Hall Secondary can all still secure the Tobago title while Presentation College (Chaguanas) are trying to hold off Miracle Ministries High in the Central Zone.
Arima North Secondary are six points clear of second placed El Dorado East Secondary in the East Zone but need a point away to a resurgent Manzanilla Secondary this evening to retain their title.
If the SSFL does postpone the remaining four Big 5 match days, it would mean that the bulk of the competition takes place during the National Intercol competition.
It is likely, according to a source, that the SSFL would amend its Intercol fixtures to facilitate the Big 5.
New fixtures would either cater for the Big 5 teams after they have been eliminated from the prestigious knockout tournament. Or the SSFL would need to create windows within the Intercol to facilitate the intriguing second tier competition.
A final decision on amended fixtures for the Big 5 and National Intercol tournaments is expected later this week.