Having over a long period described the issues confronting us and analysed where they would lead if left unattended, it is deeply painful to see the predicted outcomes dragging us further and further down.
So much of what is dangerous and disturbing in Trinidad and Tobago today has its origins in the neglect of our leaders to confront reality and to take action to avoid or ameliorate negative outcomes.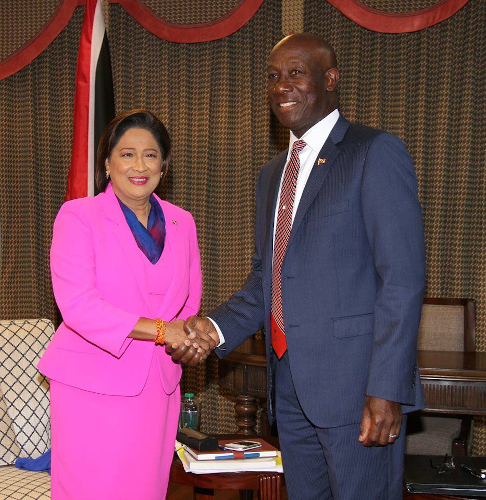 Failure to reform the assembly-line education system is one heartbreaking example. There is a constantly rising number of students not able to score above 50% in the Secondary Entrance Assessment (SEA), of which a disturbing number cannot make more than 30%.
Twenty years ago, the October 2002 Budget presentation of the then Patrick Manning-led PNM Government contained a grandiose statement about "modernising the secondary school curriculum to make it relevant and appropriate to the needs of the individual and the country in the global environment in the 21st century".
I suspected that it was only talk. I immediately pointed out that simply stuffing greater numbers into schools would merely increase the number of young people who become disenchanted and are left not properly equipped to face the adult world, adding that: "sending out hordes of youth into the adult world who become resentful, produces aberrant groups who take out their resentment in anti-social activity."  
Who can doubt that we are now reaping that whirlwind?
Even when there were changes of government, popular sentiment referred to 'exchange not change'. The twisted purpose of winning an election is to get the party's hands on the national cash register, also known as the Treasury, and thereafter maintain the uneven socio-economic status quo.
Policy differences between the two major parties are not, and have rarely been significant—except in the case of the National Alliance for Reconstruction (NAR). After a landslide electoral victory the NAR tried to restructure the economy but could not follow through because the alliance fell apart two years later in 1988 and, in addition, the country was badly and, in some ways, permanently bruised by an attempted coup in 1990.
Our persistently neglectful leadership is nevertheless protected against swift dismissal at the ballot box or from removal from ministerial office by pernicious race and class demographics. In addition, the riches of the oil and gas economy produced by foreign investment and gobbled up by governments, have been freely deployed to enable us to fete and to forestall any desire to vote a government out.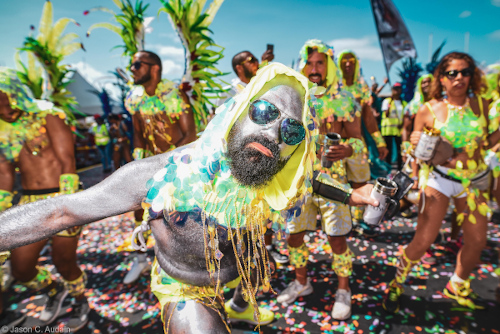 The deployment of those riches has also bought the acquiescence of the validating elites and created a financier class and 'wealth supremacists'—a characterisation of a former Bill Clinton Cabinet member. These people influence decisions behind the scenes.
In passing, discerning commentators must ask whether some of the feteing activity, in the face of these hard times, is a by-product of the underground economy and the circulation of dark money.  It needs repeating that the influence of that economy and the extent to which it makes conventional governments weak—corruptible or irrelevant—ought not to be underestimated.
Despite the restraints on the dismissal of governments described above, bad times have stimulated a sufficient number of citizens in marginal seats to put aside visceral loyalties and vote an incumbent government out. We may be in such a situation now.
Problematically, however, the people were twice seduced and jilted after specific NAR and Opposition promises of "one love" or a "people's partnership". Those third-party minded citizens, who have never been able to find an alternative, stable political party truly respectful of their wishes, suffered a tabanca.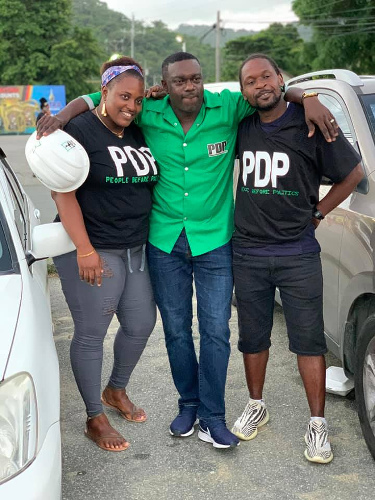 Currently there is a similar disappointment. Another successful entity, the People's Democratic (PDP) party in Tobago, is tearing itself apart.
Problematically also, former prime minister Kamla Persad-Bisssesar, having lost two subsequent elections as leader of the opposition, is still the political leader of the opposition United National Congress (UNC).  
We find ourselves therefore in a situation in which the PNM is currently vulnerable, but many citizens may continue to find themselves unable to hold their nose and vote for an unreconstructed Opposition, led by Kamla.
The question is, can we go on this way? Will we ultimately self-destruct?