The Trinidad and Tobago Football Association (TTFA) is in the market for its third technical director within this calendar year, after incumbent Anton Corneal confirmed that he will vacate the post on 31 August.
Corneal replaced Dion La Foucade as TTFA technical director on 1 February. It was his third stint in the position.
However, after just seven months on the job, he informed the local football body—run by a Fifa-appointed normalisation committee at present—that he is resigning his role for a Fifa position.
Corneal confirmed that he has accepted a Fifa job as regional technical consultant within the confederation. He will be one of two RTCs in the region. He said it was not a difficult decision.
"I have indirectly assisted some other [Caribbean] MAs (member associations) as a mentor and someone that would have helped [provide information] for their programmes," Corneal told Wired868. "This just puts me in a better position to assist in programmes that Fifa offers all of the MAs. I thought it was a way of helping some of the countries in our region and still have the ability to help Trinidad in Tobago in another capacity."
Corneal will now be responsible for overseeing Fifa projects in over a dozen Concacaf nations including Trinidad and Tobago, while his responsibilities include assisting in technical leadership and high performance programme in the respective nations.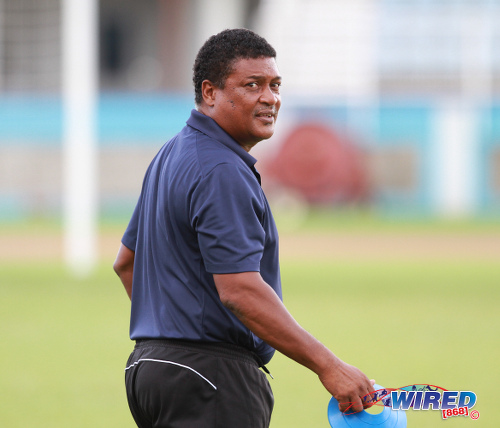 On Friday, the normalisation committee congratulated its technical director on his new job and noted that: "Corneal will continue to work with and advise the TTFA on technical matters and coach education initiatives under his new role."
The TTFA's technical director is responsible for overseeing the running of the member association's football at competitive and grassroots level—apart from the men's national senior team.
A Concacaf coach instructor, Corneal paid particular attention to building the capacity of local football coaches during his brief stint. The terms of his TTFA contract allowed him to continue earning from conducting courses, outside of his remuneration.
"Coach education is the foundation for football development in any country," he said. "Within the first week [of taking up the technical director job], we had started a C license course."
In six months, Corneal conducted four C license and one A license course while there is a B license programme due to start in October, which he says he will still support and lecture on.
Arguably, the more visible side of the technical director's job is at the side of national youth coaches—literally and figuratively. Trinidad and Tobago participated in three youth tournaments since Corneal took charge: the Concacaf Women's Under-17 and Under-20 tournaments as well as the Concacaf Men's Under-20 Championship.
The Under-20 Women were already in competition when Corneal started as technical director while the Under-17 Women played soon after. Both teams were led by coach Jason Spence and soundly beaten over all six games.
The Under-20 Women scored twice and conceded 15 times in three games—including a 7-2 loss to St Kitts and Nevis. And, although Spence promised a better showing from the Under-17 women due to more time on the training ground, they conceded 19 goals and scored once, and suffered a 10-0 hammering from Mexico.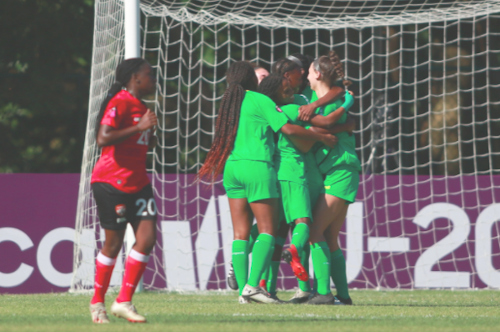 The outgoing technical director said he held a post-mortem with Spence but could not speak to that team's preparation as it occurred before he took the job.
In the case of the Men's National Under-20 Team, which got to the knockout stage of the Concacaf Championship before losing 4-1 to Costa Rica, Corneal said he did not interfere out of respect for their coach.
The Men's National Senior Team, led by Angus Eve, fall outside the scope of the technical director. However, the youth teams do. The Robert Hadad-led normalisation committee's decision to give Eve the dual responsibility of senior and under-20 coach meant his latter job required that he answer to Corneal while, in the former, he was responsible only to the TTFA board.
Regardless, Corneal said he felt the right thing to do was to take a hands off approach.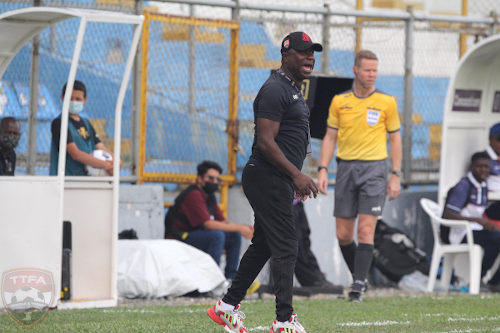 "The [Under-20] team was already in training and they already had a plan in place going into the qualifiers," said Corneal. "And it is the head coach of the senior team that was in charge of that team. So I gave the head coach that due respect [and did not get involved]."
Corneal did get to work in the younger age group though, where he revamped the TTFA's high performance programme that promised plenty and delivered little under late former football president David John-Williams.
"We are starting to restructure the youth programme through the TDS (talent development scheme), which is where we search out talent and bring them to a high performance programme," said Corneal. "[…] This is for players from 12 all the way through to 15, from where they can be taken up by national youth coaches. 
"So those coaches would be getting players who have been through a programme for between two to five years."
The first offshoots of that programme during Corneal's tenure were the Girls National Under-15 and Boys National Under-14 Teams. However, neither saw any action after the TTFA said it was unable to fund their participation in Concacaf and Caribbean Football Union (CFU) competitions earlier this month.
The Under-15 Team's technical staff included coaches Marlon Charles, Ayanna Russell, and Afiyah Matthias with Ricarda Nelson as manager. And the Boys Under-14 outfit was led by coaches Gilbert Bateau, Densill Theobald, Trevor Nottingham, and Paul Decle.
Decle, who is also the National Men's Futsal coach and a Uefa B licensed coach, is also the coordinator of the high performance programme and "does some of the technical work".
Wired868 asked how the staff was selected.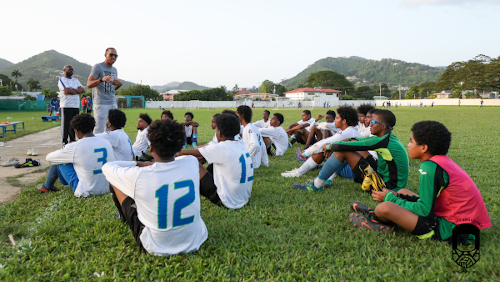 "It was selected by the technical director, based on leadership and based on knowledge," said Corneal, who pointed to Theobald's burgeoning leadership qualities, in particular, as a young coach. "[…] A lot of our [football] positions now will be based on leadership, [so we can ensure we] have the right persons guiding the programme. I was instrumental in planning the programme."
Corneal said the high performance programme will do continuous scouting and already has plans to target the secondary schools and primary schools competitions for players who would be invited to join the national set-up.
The plan is to have a Boys National Under-12 and Girls National Under-13 team in place by December, although the overseeing of those outfits will now be the responsibility of his successor.
Corneal said he would have liked to activate more national youth teams but the finance was not there to put staff together. Hopefully, the TTFA will have more spending power soon, with the high court set to ratify a deal between the football body and its creditors next month.
Corneal believes his third spell as technical director was a fruitful one, despite lasting for just seven months.
"I completed what was possible for the time that I was here," he said. "But you guys are the ones on the outside looking in, so maybe it is for you to say. What more could you expect from a TD? 
"We are not going to start programmes we cannot financially support because I know what that did to us in past years. We know there were restraints but we had to prioritise. The things we had control over we were able to implement."
Corneal stressed that he will never turn his back on his country whenever his services are required.
"In whatever capacity I am deemed necessary, I will continue to assist our country," he said.