Minister of Sport Shamfa Cudjoe and Sports Company of Trinidad and Tobago (SporTT) chairman Douglas Camacho said it will be difficult to accommodate a request by the Trinidad and Tobago Football Association (TTFA) for funding for the Girls National Under-15 and Boys National Under-14 football teams.
However, the government is committed to give it a go—via a Cabinet note seeking additional finances. The problem, according to Cudjoe and Camacho, is the late submission by the TTFA coupled with the exhaustion of their sport budget.
The 2022 Concacaf Girls Championship runs from 31 July to 7 August in Tampa, Florida while the Caribbean Football Union (CFU) Boys Challenge Series runs from 11-22 August in the Dominican Republic.
However, the TTFA, which is led by Fifa-appointed normalisation committee chairman Robert Hadad at present, only turned to SporTT on 13 June. Amiel Mohammed is the acting general secretary of the TTFA at present, which puts him in charge of the daily administration of the local governing football body.
The TTFA does not have an active finance or technical committee, after Hadad controversially shut down all its standing committees in 2020.
Concacaf said last year that its youth tournaments would resume in 2022 while, in a March 2022 interview (published on 17 April), TTFA technical director Anton Corneal told Wired868 that: "I know this year there is a U-14 Boys tournament. I know there's a U-15 Girls tournament at the end of July/August."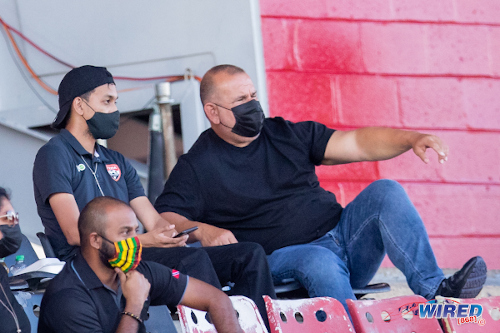 Still, although the Concacaf Under-15 tournaments have been held in the United States since 2018, the TTFA waited until Concacaf released official fixtures on 6 June and then reached out to the government in the following week.
"I met with SporTT last week Wednesday and they said that over the last two weeks they received over 20 applications for funding for international competitions/ events [from various sporting bodies including the TTFA]," Cudjoe told Wired868. "Receiving these applications at this time poses a challenge for SporTT. Some NGBs were unable to apply earlier because they were not sure of their qualification for the event, or the uncertainty of the event due to changes coming out of Covid.
"And some NGBs were just not on time… This week, we're distributing over $2m to the TTOC to support athletes for the Commonwealth Games. But the TTOC submitted their request much earlier this year."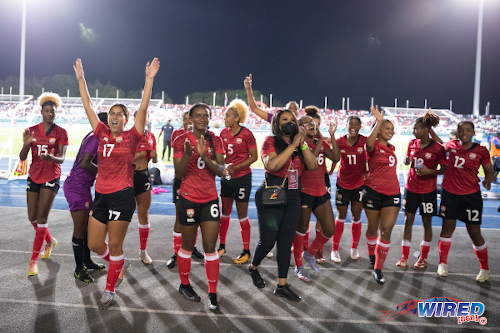 Camacho, who is a former president of the Trinidad and Tobago Hockey Board (TTHB) and Trinidad and Tobago Olympic Committee (TTOC), said he fully appreciates the importance of the two competitions as they are developmental in nature.
"I would love to see the young ladies and young men go—the problem is Sportt has used up all its funds," he said. "We need another TT$10m just to reach the obligations between now and the end of the fiscal year, which is September. We don't have the funds with SporTT and the Ministry of Sport."
Camacho said the Sport Minister will turn to her Cabinet colleagues to see whether any ministries have not exhausted their respective budgets and are able to send some financial aid for the TTFA—and possibly other sporting bodies.
"So Sportt is drafting a request document to be taken to Cabinet," said Cudjoe, "to request assistance in securing funds to assist NGBs."
Camacho said Minister of Finance Colm Imbert said previously that developmental projects should be prioritised, so he is hopeful. But he warned citizens that the rise in oil revenue is offset by the impact on the global economy of the Covid-19 pandemic and Russia's invasion of Ukraine.
"The cost of everything is going up—what cost us $10 before now costs us $14," he said. "I don't envy the Minister of Finance."
An injection of funding from Cudjoe's Cabinet colleagues might salvage the Boys Under-14 competition. But the Girls Under-15 players are in a more precarious situation due to the need for US visas.
"We have been unsuccessful in obtaining US travel visa appointments for 20 players and staff," stated a TTFA release on Monday, "while being cognizant of the well documented backlog of applications for US travel visa matters, as a result of the Covid-19 pandemic."
The TTFA's attempt to pass the blame for its failure to coordinate visas was met with ire by some parents and supporters of the junior national players, who already got their own visas and plane tickets for the US-based youth tournament.
One relative noted that the cost of a plane ticket to Miami was US$645 (TT$4,382) when they booked their flights at the start of the month. However, tickets now cost between US$945 (TT$6,419) and US$1,216 (TT$8,260).
It means that, had the local football body been more proactive, their tickets for 20 players and 10 staff members might have cost taxpayers US$19,350 (TT$131,436). Those tickets now cost between US$28,350 (TT$192,567) and US$36,480 (TT$247,777)—a price hike of between TT$61,131 and $116,341.
The cost of the disappointment for over three dozen players and their parents, siblings, friends and supporters along with the loss of top level competitive experience is far more difficult to measure.
Would all 40 boys and girls and their parents have the resolve—both financial and mental—to sacrifice time, effort and money to go through the screening process for the national youth team at under-17 level, after being left heartbroken at the under-15 stage?
For their sake, a government bailout is crucial.