Trinidad and Tobago Women's National Senior Team head coach Kenwyne Jones suggested his players have all the tactical guidance and preparation necessary to succeed, but must overcome a mental block to advance to the Fifa Playoff round of the Australia/ New Zealand 2023 World Cup tournament.
The Women Soca Warriors face Panama from 7pm tomorrow at the Estadio Universitario in San Nicolás in their final Group B assignment. Trinidad and Tobago need a win to keep their World Cup dreams alive, while Panama can get to the Fifa Playoffs with a draw.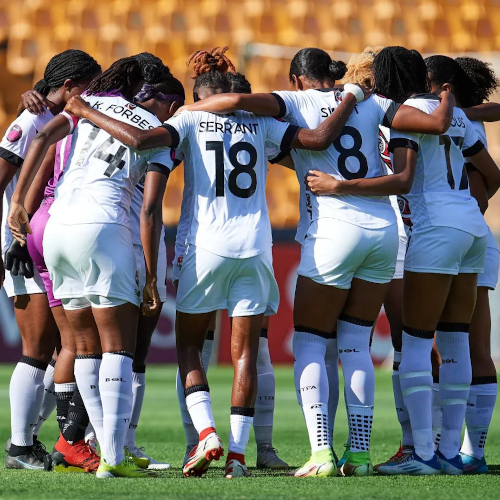 Panama and Trinidad and Tobago are both without a point or a goal after two matches, although the Central America team conceded four goals compared to 10 for the two island republic.
Jones questioned his team's bravery on the ball in their 6-0 loss to Canada and claimed that some players lacked desire after their 4-0 defeat to Costa Rica. Wired868 asked if he felt there was anything the technical staff might have done differently.
"It is something that we review [and] try to analyse all the time—I think there hasn't been anything we haven't prepared the team for," said Jones, in the pre-match press conference. "[…] Of course you always dress yourselves down thinking about what things you might have done differently but so far we haven't come up with any. I think the work that we have done in analysis, in training, everything was pretty much on point."

Instead, Jones pointed to the age of his squad—he claimed their average age is 23—and injuries as key factors in their subpar performances so far.
"Unfortunately for us I don't think that we were able to have our strongest team out there at any point in time, due to injuries leading up to the tournament and even during the tournament as well," said the rookie coach and former England Premier League forward. "[…] We have a lot of players who are playing on this stage for the first time. With any team being so young, the fullness of their evolution is a three year process."
Jones had another theory as well, about what is affecting the Women Warriors.
"I do believe in all honesty it is a sort of mental problem, because some of the things we can do naturally I haven't seen us make the attempt yet," he said, "which in my view is a little bit disappointing—because it is something I try to impress upon the team. 
"I have never put pressure on the team for results, it was always based on performance. And that is something I will continue to do until the team itself gets to the time where we can […] have the belief that we are going to win games outright."
The Trinidad and Tobago women have one last chance to get it right in this tournament. Defender Victoria Swift, who spent the last season at Mexican top flight women's team Club León, said the national players are "excited and ready to work hard" against Panama.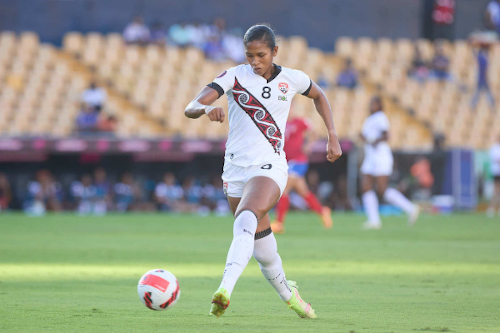 "There was a bit of disappointment but we had an opportunity to dust ourselves off," said Swift. "We have to go out there and play hard and play our hearts out to get a victory… All the players are on the same page going forward."
Jones, who has not been shy about criticising his players, urged the public to remember the age of his squad as they judge their performances and the value of the work done by his technical staff.
"Hopefully there is enough for the people outside of this camp, in the Association and whoever else, to look at what we have put together so far," he said. "Like I said, the average age of the team is 23 years old which is a good thing for us. We have to continue to find more players in the future to widen the pool, and keep building on the experience that we have now.
"[…] Improvement happens all the time. You don't see the result of improvement right away sometimes and I know we are in a tournament, where of course we want results to happen so we can get on to the next stage… But I do see it from day to day.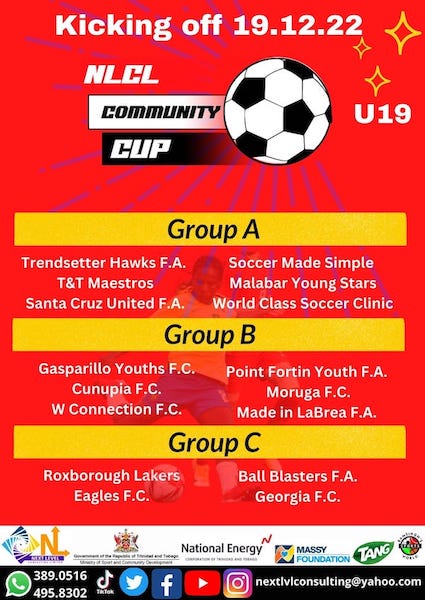 "[…] Most of our players are young. So we have to put that in perspective and to understand that they will also need time to develop. We would also, as a country, need time to continue to add to the pool of players so that we get better."
Maybe, Jones suggested, the Women Warriors were not actually that bad anyway. He noted that they trailed Canada by a single goal until the 65th minute and suffered two deflected items, an own goal and a red card against Costa Rica.
"I honestly don't believe Costa Rica was better than us by four goals to zero," he said. "Mistakes again, going down to 10 men so early in the game, the inexperience of some, and some bad luck as well kinda forced us into the position we are in.
"I will always have a positive outlook on the team and what we can do because I do believe we have it in us to be better and to prove that we can do better.
"[…] In reality, with the composition of the squad right now, this squad is not going to see its full potential probably for another couple cycles—based on how much they stay together, the work that is put in and how much more players we can get."
It is worth noting that Trinidad and Tobago have managed just one shot on target over 180 minutes of tournament play plus stoppage time thus far. They will need to do considerably better than that to achieve their stated aim of surviving the group stage of the W Championship.
Last year, Panama and Trinidad and Tobago played to a goalless draw and 1-1 tie at the Ato Boldon Stadium in Couva. The Women Soca Warriors had Europe-based professional forward Kennya "Yaya" Cordner and veteran midfielder Maylee Attin-Johnson in their ranks at the time.
As Jones bemoaned the inexperience of his current team, the elephant in the room is his decision to overlook the pair along with veteran defender Arin King and goalkeeper Saundra Baron.
Are the Women Warriors really better off for the changes?
Jones is confident that his technical staff got all its decisions right. A good showing against Panama could offer some vindication and he said they will be ready.
"We are going back to the drawing board and try to solidify the things that we were doing okay and get that better and try to work on some of the weaker stuff," he said. "[…] Now it is based on performance only and doing the things that we are good at and bring it to the game. Hopefully that starts tomorrow.
"[…] We have a game on our hands that we are going to put everything into."
(Trinidad and Tobago Team)
Goalkeepers: 1.Kimika Forbes (Unattached), 21.Tenesha Palmer (Police FC), 22.K'lil Keshwar (St Francis College—USA);
Defenders: 2.Chelsi Jadoo (Valadares Gaia FC—Portugal), 4.Rhea Belgrave (Police FC), 8.Victoria Swift (Unattached), 5.Shaunalee Govia (Unattached), 3.Shadi Cecily Stoute (University of Georgia—USA), 7.Liana Hinds (Hibernian—Scotland), 6.Kedie Johnson (University of Louisiana Monroe—USA);
Midfielders: 20.Lauryn Hutchinson (Unattached), 14.Karyn Forbes (Police FC), 13.Amaya Ellis (Johns Hopkins University—USA), 12.Chelcy Ralph (Ball State University—USA), 10.Asha James (West Texas A&M University—USA), 23.Sarah De Gannes (Western Illinois University—USA);
Attackers: 11.Raenah Campbell (Unattached), 16.Cayla Mc Farlane (Harvard University—USA), 19.Maya Matouk (Police FC), 15.Tori Paul (George Mason University—USA), 18.Maria-Frances Serrant (West Texas A&M—USA), 17.Jolie St Louis (Seattle University—USA), 9.Brianna Austin (Florida Atlantic University—USA).
Staff: Kenwyne Jones (head coach), Carlos Edwards (assistant coach), James Baird (goalkeeper coach), Joanne Daniel (manager), Anyl Gopeesingh (team doctor), Rejan Chin (rehab specialist), Terry Johnson-Jeremiah (equipment manager), Atiba Downes (strength and conditioning coach), Andre Sooklal (media oficer and video analyst), Alexandria Olton (sport psychologist), Dean Tuitt (trainer), Kylla Charles (massage therapist).
Wired868 has provided readers with solid, independent journalism since 2012.  If you appreciate our work, please contribute to our efforts. 
Support Independent Journalism