Nicholas Pooran's white ball West Indies side will go Down Under for this year's ICC Men's T20 World Cup, to be played from 16 October to 13 November. But they will not be the only regional squad in action in Australia in the last quarter of the year.
Skipper Kraigg Brathwaite's red ball side will also be playing two Tests Down Under in November/December, one of them with a pink ball.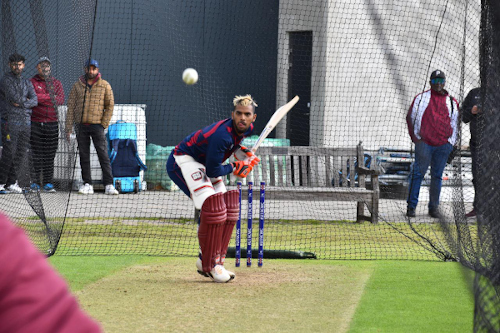 Preparing for the World Cup, the white-ballers will arrive in Australia in early October. On 5 and 7 October, they will face the hosts in two T20 Internationals at the Metricon Stadium on the Gold Coast in Queensland as part of their final preparations.
For the Test team, the renewal of the ongoing battle for the Frank Worrell Trophy will begin with a traditional day Test match at the Perth Stadium in Western Australia from 30 November to 4 December. From 8 to 12 December, the battle will move to the Adelaide Oval for the second and final match, WI' first-ever day/night Test against the Aussies.
WI head coach Phil Simmons said his men are looking forward to the new experience.
"It will be a test for us," he said. "But after the way we played against England (to win the Richards/Botham Trophy), we are looking forward to that."
The two-match series is part of the 2021-2023 ICC World Test Championship and Brathwaite's troops will be vying to best the currently top–ranked home side and earn points to secure a place in the final in 2023.
Leaders Australia have 72 points from their five matches while West Indies, who have played the same number of matches, are in 7th spot with 30 points,
Having also completed five matches, New Zealand, winners of the Championship last year, sit in sixth place with 28 points and Sri Lanka are in 4th with 40.
Busy England, whipped 2-0 in the Apex Series in the Caribbean earlier this year, are bringing up the rear in 9th, with only 18 points after eight matches.
Schedule for West Indies vs Australia Men's series
5 Oct: First T20I, Metricon Stadium, Gold Coast
7 Oct: Second T20I, Metricon Stadium, Gold Coast
30 Nov – 4 Dec: First Test, Perth Stadium, Perth
8 – 12 Dec 12: Second Test, Adelaide Oval, Adelaide (day/night)