Everybody knows, but nobody knows. This is the state of our politics and the conduct of some parliamentarians. 
In 2000, Jamaican singer, Shaggy, had a hit song, 'It wasn't me', in which he denied infidelity even when there was incontrovertible proof. Only at the end, he admitted that that line of defence made no sense. Our politicians have not yet reached that position of admission. 
In the present furore over child sexual abuse, there are assertions that the infamous 1997 Sabga Report was laid in Parliament. I challenge anyone to produce proof that it was. 
Mrs Kamla Persad-Bissessar points to a 1999 law reform package as proof that the recommendations from the Sabga report were being implemented. Hansard helpfully quotes Mr Ramesh Lawrence Maharaj, the then-Attorney General: 
"[…] The Ministry of the Attorney General appointed a committee in August 1998 to examine and review existing laws relating to children and to prepare a comprehensive package of legislation.
"[…] The main purpose of the Bill is to amend certain laws to bring Trinidad and Tobago more in line with its obligation under the United Nations Convention and the Rights of the Child (emphasis mine) and to amend certain other laws in keeping with the general reform of legislation affecting children." 
Then-Minister Manohar Ramsaran was on the drafting committee, but there was no mention of the Sabga report in the debate on law reform. Maharaj now denies the Cabinet-level tabling of the Report.
Ramsaran, in Parliament in June 2006, said: "We appointed a committee […] headed by Dr Robert Sabga to investigate homes in this country, and that Report is somewhere in the Parliament. It was laid in Parliament." 
Can he supply the date of tabling since Hansard does not record it? It is interesting to note that Ramsaran now pleads the passage of time has dimmed his memory. He is confused. Shaggy would have been proud.
Somehow in November 2002, Professor Ramesh Deosaran was aware of some details in the Report. In the Senate, he said:
"[…] Almost 15 years ago, there was a report on children's homes, not only the problems in terms of administration and infrastructure but the extent of incest and abuse in those homes, the degree of injury that took place in those homes. It is commonly called the Sabga Report."
Yet, in 2021, the Judith Jones committee reportedly could not source it. Where did it go? Ms Diana Mahabir-Wyatt says nobody asked her. 
Given the then intense bitterness of local politics (remember 'lies, half-truths and innuendoes' and the revoked work permit of  Julian Rogers in April 1998?), can the public believe the golden opportunity to expose the PNM perpetrators would have been missed? 
Was not Mr Basdeo Panday famous for the 'take it to the police ' advice? The pressure in 1999 was so severe that then Information Minister Rupert Griffith reminded the media of the government's power to grant and revoke broadcast licenses and warned that local media operations were being examined 'under a microscope'.
When will the politicians do like Shaggy and tell their apologists-friends, 'it makes no sense at all!'?
The Parliament did not do right by our children at any time. On both sides, there was a laxity about our vulnerable children. One party 'made believe as if' and the other party did not find the money and the will to do what is right. 
Nobody can deny that sex crimes were and are being committed. Yet, Parliament has abdicated its responsibility since 1998. It took us from that year to 2022 and, still, we cannot properly operationalise the Children's Authority. 
In this messy affair, the most abused woman is Ms Diana Mahabir-Wyatt. She is a veteran campaigner who believed the politicians and their hacks and has been disappointed each time. 
This particular issue around the children's homes is galling. She was given the impression that the Report was sent to Cabinet and that the Minister or Cabinet would have engaged the police. She went back for more licks when she swallowed the empty promise that the homes would be built before the passage of the Bill in 2010.
Mahabir-Wyatt resigned from the Senate to work at the NGO level to protect children. She has broken her back for our women victimised by their spouses. Disillusioned by the abuse of power by those in politics, she established the Caribbean Centre for Human Rights. 
What have those who now criticise her done? Do we truly believe she has been enriched by her over 40 years of volunteer work? When will we see the critics or just anyone step up and do like her? 
She needs to retire; who will step into her shoes? Talk is cheap. Action people are needed.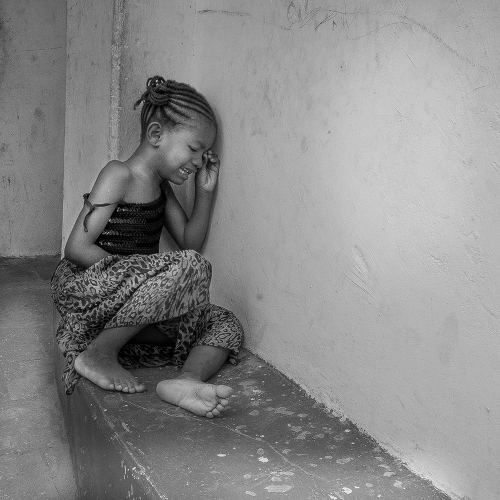 Instead of confessing to failure in handling the abuse, the protagonists choose to blend in the tragic Akiel Chambers story for political purposes. They have bundled up a credible story about an evil sexual crime with the ongoing problem of not caring for vulnerable children. 
This action is designed to induce horror and disgust, deflecting responsibility and neglect. Enmeshed in this narrative is the conflation of sexual orientation and sexual abuse. This is a traditional way of smearing gay people by presenting them as child molesters. 
Adult sexual contact with a minor is a crime and a serious moral wrong. But it is not helpful to tie a person into a crime simply because of his sexual orientation.
More importantly, there is the malicious attempt to corral into the fray 'a high judicial officer'. Based on the evidence provided at the Akiel Chambers inquest, there was no indication that this opinion is grounded. None. 
We are witnessing a network of amoral political operatives seeking to milk the national anger. Despicable! The point? To justify a denial of due process to all perceived as enemies and score political points even at the expense of damaging our institutions. 
We have moral rot at the top of our society, abuse of power and a pervasive sense of impunity by our elites. We live in a society where women frequently die at the hands of men, where children are incest victims and where predators abound. This unhappy confluence is a 'perfect storm', allowing our elites to elude accountability.
The consequence? Our social trust levels have plummeted. We now have some people who believe it is better to destroy everything. Burn it to the ground is the mantra, a natural outcome of people feeling they are right to be suspicious of all others.
Nothing seems safe; chaos rules. 
How can we get back on track as a nation? We can by getting involved at the community level and being engaged in the nitty-gritty work of improving our little corner. We have to struggle together to make things work since this is how trust is built. 
The alternative? Let a crazy (of which we have many creeping out of the woodwork) rise on the promise that he alone can fix things.
The choice is ours!