Group A leaders Malabar Young Stars became the first team to book their place in the NLCL Under-19 Community Cup quarterfinal rounds yesterday evening, as they edged Trendsetter Hawks 3-2 at the UTT Campus in O'Meara.
A double from Jorel 'J-Boy' Grant, who leads all scorers with 12 goals from eight outings, and a solitary item from Nyron Dyer did the business for Malabar, while Akido Weekes and Malachi Hazel scored for the Hawks.
The result assured Malabar of one of Group A's three spots in the knockout stage of the competition, while they are three points clear of second-placed Soccer Made Simple with two games left in the regular season.
Trendsetter Hawks, who are in fourth spot at present, can still advance to the next stage with wins over AC Port of Spain and Creek Sports and Cultural Club in their next two outings. Neither AC nor Creek have taken a single point off any of the group's top four teams in a combined 12 on-field meetings so far.
However, Hawks will still need third-placed Cantaro United to drop points—possibly when they host Malabar at the Brian Lara Recreation Ground in Santa Cruz next Tuesday.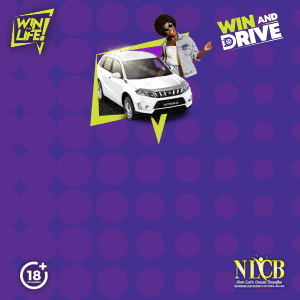 Yesterday, Cantaro had to settle for a 1-1 draw against Soccer Made Simple in Santa Cruz while AC Port of Spain thumped Creek S&CC 4-1 at Nelson Mandela Park in St Clair. Creek S&CC are the only team in Trinidad who are yet to tally a solitary point in the NLCL 2022 competition.
There are no walkover games in Group B, though. Table-proppers Pitchmen FC managed their fifth draw of the season yesterday as they held third-placed Moruga FC goalless at the Grand Chemin Recreation Ground, while Point Fortin Youth Academy kept their own quarterfinal dreams alive with a 2-1 win on the road against Cox Football Academy in Beach Camp, Palo Seco.
The result saw Point Fortin leapfrog Cox FA into fourth. At present, with two games remaining, only two points separate second-placed Cunupia FC from fifth-placed Cox FA.
Group B leaders Gasparillo Youths need just a solitary point from their remaining fixtures to sew up a quarterfinal spot, although they can possibly get there without one.
Yesterday, the Youths were made to settle for a 2-2 draw with second-placed Cunupia FC. Sembi Hart-Smith and Justin Walcott scored for Gasparillo but, for the second successive match day, Winston Johnson Guerra grabbed a double for Cunupia.
In Tobago, North Stars Academy have no chance of making the trip to Trinidad for the NLCL competition playoffs as they crashed to a fourth successive defeat, losing 2-0 to Eagles FC in a Mt Pleasant Recreation Ground double-header.
Eagles are level on points with Group C leaders, Jaric Titans, who whipped Tobago East Stars 3-0 yesterday. However, the East Stars are just three points adrift of Titans and Eagles and still have time to snatch one of two quarterfinal berths available to the Sister Isle.
Action resumes on Sunday with eight matches across the two-island republic. 
NLCL U-19 Community Cup results
(Thursday 19 May)
Cantaro Utd 1, Soccer Made Simple 1 (Terron Miller), Group A, Brian Lara Recreation Ground;
Malabar Young Stars 3 (Jorel Grant [2], Nyron Dyer), Trendsetter Hawks 2 (Akido Weekes, Malachi Hazel), Group A, UTT O'Meara Campus;
AC Port of Spain 4, Creek S&CC 1, Group A, Mandela Park;
Cunupia FC 2 (Winston Johnson Guerra [2]), Gasparillo Youths 2 (Sembi Hart-Smith, Justin Walcott), Group B, St Mary's Ground, Freeport;
Moruga FC 0, Pitchmen FC 0, Group B, Grand Chemin Recreation Ground;
Cox Football Academy 1, Pt Fortin Youth Academy 2, Group B, Beach Camp, Palo Seco;
Tobago East Stars 0, Jaric Titans 3, Group C, Mt Pleasant Recreation Ground;
North Stars Academy 0, Eagles FC 2, Group C, Mt Pleasant Recreation Ground.
Upcoming fixtures
(Sunday 22 May)
Soccer Made Simple vs Malabar Young Stars, Group A, 2pm, Ato Boldon Stadium;
Trendsetter Hawks vs AC Port of Spain, Group A, 4pm, Ato Boldon Stadium;
Creek S&CC vs Cantaro FC, Group A, 4pm, George Boyce Recreation Ground;
Cox Football Academy vs Moruga FC, Group B, 4pm, Beach Camp, Palo Seco;
Gasparillo Youths vs Pt Fortin YA, Group B, 4pm, Lumsden Ground, Gasparillo;
Cunupia FC vs Pitchmen FC, Group B, 4pm, St Mary's Recreation Ground, Freeport;
Jaric Titans vs Tobago East Stars, Group C, 2pm, Mount St George Recreation Ground;
Eagles FC vs North Stars Academy, Group C, 4pm, Mount St George Recreation Ground.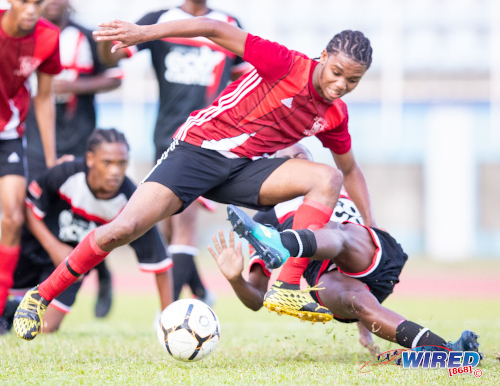 Group A
(Tabulated as Played-Won-Tied-Lost-Goals For-Goals Against-Points)
Malabar Young Stars   8-6-1-1-26-9-19 (-1)(+1)(-)(-)(-)(-)
Soccer Made Simple     8-5-1-2-22-10-16 (+1)(-1)(-1)(-)(+1)(-)
Cantaro United               8-4-3-1-16-9-15 (-)(-)(+1)(-2)(+1)(-)
Trendsetter Hawks       8-4-0-4-19-15-12 (-)(+1)(-)(+2)(-2)(-)
AC Port of Spain            8-2-1-5-9-23-7 (-)(-1)(-)(-)(-)(-)
Creek S&CC                     8-0-0-8-6-32–0 (-)(-)(-)(-)(-)(-)
Group B
(Tabulated as Played-Won-Tied-Lost-Goals For-Goals Against-Points)
Gasparillo Youths           8-4-3-1-11-8–15 (-1)(+1)(+1)(-)(-)
Cunupia FC                       8-3-3-2-14-12-12 (+1)(-1)(-1)(+2)(-)
Moruga FC                         8-3-2-3-10-8–11 (-)(-)(-1)(-1)(-)
Point Fortin YFA            8-2-4-2-11-11-10 (-1)(+1)(-)(-)(+1)
Cox Football Academy 8-3-1-4-10-11-10 (+2)(-)(+1)(-1)(-1)
Pitchmen FC                   8-0-5-3-4-10-5 (-1)(-1)(-)(-)(-)
Group C
(Tabulated as Played-Won-Tied-Lost-Goals For-Goals Against-Points)
Jaric Titans                   4-3-0-1-7-1-9 (-)(-)(-)
Eagles FC                      4-3-0-1-4-2-9 (+1)(-)(+1)
Tobago East Stars        4-2-0-2-5-7-6 (-)(-)(-1)
North Stars Academy  4-0-0-4-3-9-0 (-1)(-)(-)