Thirteen years on from a vehicular accident that changed the course of her life and her footballing career, former Trinidad and Tobago Senior Women's footballer Tamar Watson is trying to make a difference from the technical area
The 34-year-old Watson would have had many battles on and off the field. Yesterday at the Ato Boldon Stadium in Couva, though, her task was to try and get the Palo Seco-based Cox Football Academy past table-toppers Gasparillo Youths in Group B action of the Next Level Consultant Ltd (NLCL) Under-19 Community Cup.
The single point separating the teams before kick-off made for a keen contest that ended with a narrow 1-0 win. And it was a 64th minute effort by Darion Mohan that settled the game, earning all three points for Gasparillo.
With three matches left in round two, Gasparillo (14 pts) see their lead atop Group B swelling to three points as previous group leaders Moruga FC (10 pts) were handed a third straight loss. In the earlier match of the double-header, they went under 1-2 to a sharp Cunupia FC (11 points) outfit.
Watson lamented that poor finishing has been her team's Achilles heel all season. And, with chances few and far between against Gasparillo, they would rue their indecisive play.

"The loss today was tough and, yes, I'm very disappointed for the entire Cox Academy," said Watson, who started her own coaching academy before eventually joining Dennis Cox and his team at the Palo Seco-based academy. "I think it was nobody's fault but ours.
"We have been having problems with finishing so I think that kinda got the better of us this game, so hopefully we could start finishing and move together positively."
Despite the tight win that put her side at the top of the group, Watson's opposite number Jasandra Joseph wasn't the happiest of campers either. In her debut season as coach of the Gasparillo outfit, Joseph indicated that it's one of the worst performances she has seen from the table-topping team.
Because her mother, Sandra Pompey, is on the NLCL Committee, the former Pleasantville Secondary standout has assumed the Gasparillo Youths coaching responsibilities this season. And as 'Mama', as she is affectionately called, exited the dressing room for an interview with Wired868, she seemed like the type whose quiet and calm demeanour you wouldn't want to take for weakness. In fact, she looked like she had just dished out a scolding to some mischievous youths.
Gone are the days when Mama and Alexcia Ali were dominating for Pleasantville and ripping teams to shreds in the Secondary Schools Football League (SSFL). Now, the 23 year-old is all about business and getting her Gasparillo team to the promised land in the NLCL tournament, having reached the quarterfinal stage in a previous edition.
"The last time we played in the [NLCL Community Cup] we came and lost the wrong game, which was the 12th game, when we were on an 11-game winning run," Mama said, mindful of yesterday's potential for untimely slippage on a banana skin. "For the first half, I was very disappointed but I spoke to them and we tried to find a solution to come back and win the game.
"We did [win] but I still wasn't pleased to the full capacity because I know they could give more."
While Watson crouched near the edge of her technical area and barked out occasional instructions to her charges, Mama calmly paced up and down in her technical area during the tense match. The styles different, the main goal remained clear; three points and earning the Group B top spot.
In the first half, Cox FA had more than one sniff at Raheem Lee's goal, Tereek Abraham unable to hit the target with a pair of presentable chances inside the first 15 minutes. Mere minutes later, Lee made a brilliant save, flinging himself spectacularly across his six-yard box to stop a wicked shot from the left flank.
And between the two incidents, if Tyrique Ramjit had sorted out his feet in time to tap home a precise cut-back from left flanker Mordecai Brown, Lee would have been a mere bystander.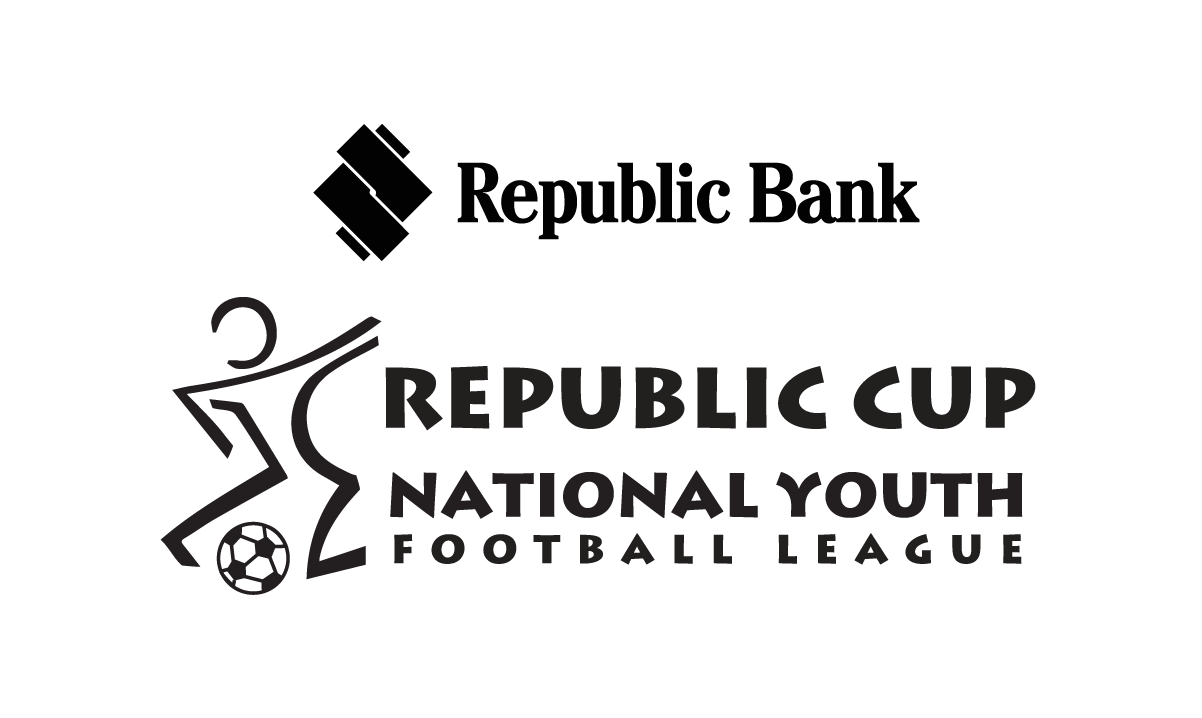 As the game wore on, though, real chances grew increasingly scarce and Lee and his central defender Ephraim Brown seemed to grow in confidence. Full of poise, the goalie plucked lofted passes and crosses out of the air, leading veteran sportscaster Ruskin Mark to comment at one point that: "It's definitely going to take something special to beat Lee today."
In front of him, Lee had the perfect anchor for his defensive unit. Brown (E) read the game well, was sharp in the tackle and was not afraid to venture further afield to snuff out attacks even before they got to Lee's doorstep.
When, on the hour mark, Brown (E) left his central defensive station unattended, Cox FA's Terrell Abraham managed to get a weak effort through on goal after being played in from deep.
Switched from the flank to left-back by Mama at the start of the second half, Mohan would show Abraham how to finish.
"He is mainly my wing-back but he gives me some attacking performances on top as well," Mama explained. "I felt as though he needed to come back and settle himself and he'd give a better performance. That was the first switch I made and it changed the game."
In the 64th minute, Mohan found himself in acres of space on the left side of the area after the Cox FA defence failed to deal with a harmless-looking right side free kick. Composing himself like the number 9 on his back suggested, Mohan neatly tucked a right-footer past Kenzel Adams to give Gasparillo the lead.
Thereafter, trying to alter the course of the game, Watson rang in the changes, even substituting goalkeeper Adams in the 75th minute. But her six changes didn't quite have the desired effect as Cox FA never quite got their rhythm back. Their last real chance came in the 85th minute when, after some silky skill by a teammate on the left flank, the lively Darrel Garcia was unable to keep his effort down.
Watson gave the NLCL high marks, noting that it was important to get the youngsters back to competing after the Covid-19 pandemic. She also tried to explain that winning was not at the top of the Cox FA agenda.
"It's always a thing to get everyone involved and it's definitely a thing with coach Dennis Cox himself, our Technical Director," she told Wired868. "We try to give everybody a play. We don't want to have players coming out to train and just because they aren't yet on par with the other players, we won't give them a play.
"[…] We definitely tried to put in players to go for the win but we'd definitely like to see players go out there and showcase their talents as well. We love results but the main goal of any academy'—definitely Cox Academy—is to develop the players."
Mama, nothing if not competitive, is bidding to take Gasparillo to the next level and to make her mother proud.
"I'm putting my heart in and sacrificing certain stuff that people don't even know," she told Wired868. "Due to the circumstances of my mom not being able to be on the bench with them, I have to pick up the mantle and go out there. (…) I have to take up the mantle and make it work, which is a frightening thing because I was never in a position like this before."
If it is true that the hallmark of a good team is to win even if by playing ugly, the 23-year-old can say that she has ticked that box this season.
In their previous game, Gasparillo got a 2-1 win over Moruga at the Mahaica Oval, a huge result in the context of the group.
Moruga appears to have now lost the winning touch which propelled them to the top of Group B, three losses in the course of a week having seen them slip to third. There was a touch of irony in the lone item they notched in the defeat.
Defender Anthony Williams put Moruga ahead in the 19th minute with a free kick from just past the halfway line. It swerved in the strong wind and lobbed Cunupia goalkeeper Zeronn Collymore, leaving coach Randolph Boyce was far from pleased with the effort.
Moruga coach Smith left his own first-call custodian Antonio Bartholomew on the bench yesterday after he had had a horrid time with aerial balls against Point Fortin just a week ago. His replacement, Jaden Turner, delivered a fine performance between the sticks.
Turner's defence left him exposed one too many times in Couva yesterday, though, and Cunupia wide man Winston Johnson Guerra proved to be his kryptonite. For the Cunupia faithful, though, it must have been frustrating watching Guerra on the day as, often in acres of space, he would needlessly turn the ball over by carelessly letting it drift out of play.
His best moments came, though, in the penalty area. First, in the 56th minute, Guerra smartly finished off from close range after Cunupia caught the Moruga defence napping with a quick free kick.
Then, in the 83rd minute,  Guerra showed poise in the area, once again beating Turner from close range after skillful first-half sub Jordan Lara played him through on goal.
Many of Boyce's players swarmed around him after the game to congratulate him on what was a massive result for their team.
Fourth at the start of the day's play, Cunupia leapfrogged both Cox FA and Moruga to sit in second place in this increasingly exciting Group B.
Just four points now separate first-placed Gasparillo from fourth-placed Cox FA so it's safe to say that the competitive juices are overflowing in this competition. And with the top three teams advancing from Group B, there is all to play for in the NLCL Community Cup.
It's likely to go right down to the wire.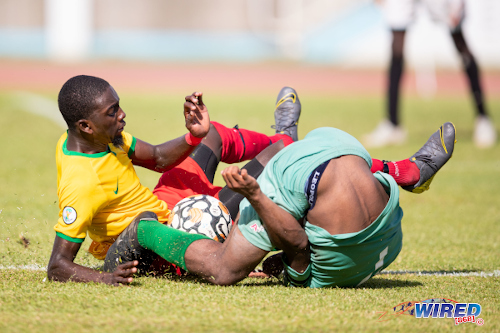 (Teams)
Gasparillo Youths (4-2-3-1): 36.Raheem Lee (GK); 15.Gyasi Pinder, 14.Ephraim Brown, 4.Aaron Oudit, 19.Jaheim Abraham (11.Jaheim Alexander 78); 6.Kal-el Award (captain), 8.Tydrel Granger; 9.Darion Mohan, 13.Josiah Scott, 12.Justin Walcott (18.Carlyle Thomas 68); 17.Sembi Hart-Smith (7.Tyreke Lange).
Unused substitutes: 1.Hakeem Lange (GK), 2.Jeremiah Sammy, 3.Mikhail Marryshow, 10.Keron Burnett.
Coach: Jasandra Joseph
Cox Football Academy (4-4-2): 1.Kenzel Adams (GK) (31.Mickelle Alphonso (GK) 75); 13.Joshua Kanhai, 5.Yohan Romano, 18.Shiheem Taylor (captain), 4.Adam Pierre; 15.Tereek Abraham (17.Aaron Alves 69), 10.Terrell Abraham (8.Keeghan Simmons 69), 6.Maliki Clement (21.Darion Hernandez 84), 3.Mordecai Brown; 7.Tyrique Ramjit (12.Kevin Seales 75), 24.Darrel Garcia (9.Vaughn Clement 88).
Unused substitutes: 11.Josiah Simmons, 14.Jeremy Carter, 16.Tejohn Fortune, 19.Warren McDonald.
Coach: Tamar Watson
Cunupia FC (4-1-4-1): 1.Zeronn Collymore (GK); 6.Lyshaun Morris, 4.Keanu Morean, 3.Nesean Alexander (captain), 2.Joshua Phillip; 16.Elijah Atherton (23.Justin Joseph 68); 17.Ezra Williams (22.Jeremiah Joseph 84), 12.Josiah Ochoa (8.Jordan Lara 29), 30.Rayshawn Crichlow (10,Denilson Dogan 74), 18.Winston Johnson Guerra; 7.Nicolas Bobcombe (25.Darren Griffith 90+2).
Unused substitutes: 28.Ja-ir Buckmire (GK), 9.Camron Burke.
Coach: Randolph Boyce
Moruga FC (5-3-2): 1.Jaden Turner (GK); 6.Tyrel Pemberton, 4.Kaylon Ayres, 3.Dwight Douglas, 31.Jazeem Sambury (17.Jerimiah John 50), 12.Anthony Williams; 10.Tyrique Lucas (captain) (14.Russell Lynch 68), 8.Jeremiah Ottway, 29.Damon La-Fortune (25.Renny Nicholas 68); 23.Sanchez Lee (9.Joshua Kesney 56), 7.Matthew-Lee Cummings (11.Terrell Haynes 82).
Unused substitutes: 21.Antonio Bartholomew (GK), 15.Santana Smith, 19.Nkosi Gibbs, 33.Marckus Arrindell.
Coach: Andy Smith
Referee: Jomo Johnson
NLCL U-19 Community Cup results
(Sunday 15 May)
Gasparillo Youths 1 (Darion Mohan 64), Cox Football Academy 0, Group B, Ato Boldon Stadium;
Cunupia FC 2 (Winston Johnson Guerra 56, 83), Moruga FC 1 (Anthony Williams 19), Group B, Ato Boldon Stadium;
Pt Fortin Youth Academy 0, Pitchmen FC 0, Group B, Techier Recreation Ground;
Trendsetter Hawks 0, Cantaro United 1, Group A, Eddie Hart Ground;
AC Port of Spain 0, Malabar Young Stars 4 (OG, Kadeem Maloney, Jorel Grant, Kanye John), Group A, Mandela Park;
Creek S&CC 1, Soccer Made Simple 7 (Terron Miller [3], Jaheim Patrick [2], Jaahim Creed-Harry, OG), Group A, George Boyce Recreation Ground;
Eagles FC 1, Jaric Titans 0, Group C, Cyd Gray Sporting Complex;
North Stars Academy 2, Tobago East Stars 3, Group C, Cyd Gray Sporting Complex.
Group A
(Tabulated as Played-Won-Tied-Lost-Goals For-Goals Against-Points)
Malabar Young Stars    7-5-1-1-23–7–16
Soccer Made Simple      7-5-0-2-21-9-15
Cantaro United                7-4-2-1-15-8-14
Trendsetter Hawks        7-4-0-3-17-12-12
AC Port of Spain              7-1-1-5-5-22-4
Creek S&CC                        7-0-0-7-5-28–0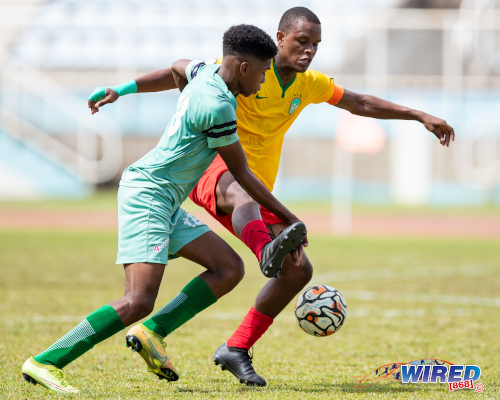 Group B
(Tabulated as Played-Won-Tied-Lost-Goals For-Goals Against-Points)
Gasparillo Youths         7-4-2-1-9-6–14
Cunupia FC                      7-3-2-2-12-10-11
Moruga FC                         7-3-1-3-10-8-10
Cox Football Academy 7-3-1-3-9-9-10
Point Fortin YFA            7-1-4-2-9-10-7
Pitchmen FC                    7-0-4-3-4-10-4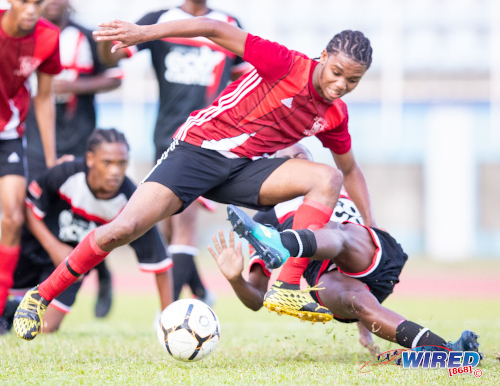 Group C
(Tabulated as Played-Won-Tied-Lost-Goals For-Goals Against-Points)
Jaric Titans                     3-2-0-1-4-1-6
Tobago East Stars        3-2-0-1-5-4-6
Eagles FC                         3-2-0-1-2-2-6
North Stars Academy  3-0-0-3-3-7–0