Young footballers with an eye on a possible career overseas are encouraged to seize the invaluable opportunities presented at this year's revamped Republic Cup Youth Football Tournament, which kicks off at Constantine Park in Macoya on 4 June.
In the finals of the 2022 edition, Gateway Athletics director Adrian Romain promised that scouts from the United States and the United Kingdom are expected to be present. And players will also have the chance to earn themselves a spot in an All-star team that will travel to a residential camp in Virginia, departing on 16 July.
The tournament was launched on Friday at Republic Bank's Head Office in Port-of-Spain. Senior manager (Group Marketing and Communications) Kwame Blanchfield described the tournament as 'the perfect exhibition ground for players to develop their skills and talents' and called it the 'jewel in the crown' as far as youth football tournaments in the two-island republic are concerned.
Paused after the 2019 edition owing to the pandemic, the tournament returns under new management and featuring several alterations. These include a reduction in the number of starting players to seven and a reduction in the size of the pitches and goalposts.
The new managers, replacing long-time organisers All Sport Promotions, are Gateway Athletics, founded in 2012 with a view to specialising in creating scholarship programme opportunities for student athletes.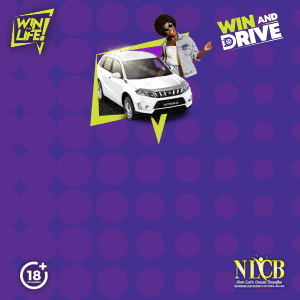 Gateway's director of operations Adrian Romain says he and managing director Shem Alexander have big shoes to fill, following the void left by former tournament administrator and All Sport's managing director Anthony Harford, who died last December.
But he is confident of his company's capacity to deliver a successful tournament.
"It's sad that he's (Harford) passed," Romain said. "[He] has been a stalwart for Trinidad football and the Republic Cup. All kudos go to All Sport Promotions. Now, it's all about Gateway Athletics creating a new footballing country and a new footballing attitude with student and student-athletes."
"[…] Gateway Athletics is a scholarship programme where we will be having college coaches from the US and the UK actually visiting the Republic Cup to scout players."
Organised into Boys Under-14, U-16 and U-18, and Girls U-15 and U-19, the RCYFT will run for six weeks in total after opening in the East Zone. It will continue in the North, Tobago and Central/South Zones over the next three weekends, with the national finals set for 2 and 3 July at the Ato Boldon Stadium in Couva. The following weekend there will be a college fair.
Romain said that, apart from the smaller teams, smaller pitches, (down to 40' by 30'), and goalposts now measuring 6' by 9', Gateway has also 'transformed the tournament' by presenting additional and more substantial opportunities to the players.
Gateway Athletics, says Romain, will also partner with the Young Men's Christian Association (YMCATT) to help in the off-field development of players.
"That is something very important to us," he said, without offering specifics. "All these things are part of the new rhythm created by Gateway Athletics for Republic Cup."
Footballers will be free to play unrestricted under current health regulations. But, the tournament administrator said, there will still be protocols to ensure the safest possible tournament. Players, he said, will be required to sanitise their hands before entering the pitch and to wear their masks while not in play.
Trendsetter Hawks dominated the last tournament, winning the Under-11, Under-13, and Elite Under-17 national titles while Trincity Nationals took home the Under-15 division crown.
Online registration for teams opens on Monday and ends for each zone on the day before the kick-off date of their tournament. Republic Bank and Gateway will confirm the prize structure for the competition on Monday.
Schedule
June 4: East Zone, Constantine Park, Macoya
June 11: North Zone, Nelson Mandela Park, St Clair
June 19 and 20: Tobago Zone, Dwight Yorke Stadium, Bacolet
June 25 and 26: Central/South Zone, Mannie Ramjohn Stadium, Marabella
July 2 and 3: Semifinals and finals, Ato Boldon Stadium, Couva
July 8-10: All-star weekend and college fair