Malabar Young Stars ace forward Jorel 'J-Boy' Grant had an off evening yesterday at the George Boyce Recreation Ground on the Arima Old Road. Cantaro United playmaker Nathaniel 'Bubba' Perouse skipped the affair altogether in a literal sense.
And with neither player in the thick of things, the top-of-the-table NLCL U-19 Community Cup Group A clash lacked that extra quality to settle the affair.
At the final whistle, Malabar and Cantaro settled for a 1-1 draw. The point saw Malabar retain their lead in the group with 13 points from six matches. However, the point was not as useful for Cantaro who slipped two places to fourth with an aggregate of 11 points.
Trendsetter Hawks are second with 12 points after their 5-0 hammering of Creek Sports and Cultural Club yesterday while Soccer Made Simple, also on 12 points, have the same plus-six goal differential as Hawks but have scored fewer goals.
SMS were yesterday awarded a 3-0 win over AC Port of Spain after the latter outfit were unable to field a team owing to a Covid-19 'outbreak'.

In Group B, Gasparillo Youths leapfrogged Moruga FC into first place after their 2-1 win over the latter team in the second game of a Mahaica Oval double-header.
The result meant a second straight defeat for Moruga, without suspended captain and attacker Matthew Lee Cummings, and their third winless game in a row.
Earlier, Cox Football Academy whipped bottom-placed Pitchmen FC 4-2 at the same venue to climb one spot to third while Cunupia dropped from third to fourth after a 3-3 draw with Point Fortin Youth Football Academy in Freeport.
In Tobago, Jaric Titans made it two wins from two outings as they downed North Stars Academy 2-0 while Eagles FC got their first points of the season with a 1-0 triumph over Tobago East Stars in a Mount Pleasant Recreation Ground double-header.
Things were not as clear-cut on the Arima Old Road where Cantaro and Malabar engaged each other in an edgy game of cat-and-mouse.
The visitors, without the inspirational 'Bubba', clearly came to be organised, solid and sharp on the break. So veteran coach Sean Best, standing in for the absent Stephan David, might have sensed a real opportunity when forward Jaydon Charles put them ahead in the first half with a well-taken finish on the counter.
Up until that point, Malabar's central midfield trio of Jaydon Durity, Jean-Marc Williams and Tayshaun Cummings were being kept at bay by the more robust Cantaro trio of Yohan Perouse, Christian Browne and Quincy Eustache.
And, further upfield, Cantaro defender Keishaughn Pridar-Williams had Grant in such firm grip that Malabar coach Yunus Abdullah might have been tempted to call the anti-kidnapping squad.
Still, Malabar have more than a few routes to the opposition goal, one of them being set pieces.
A pinpoint, curling corner kick from Durity and a towering header by defender and captain Josiah Shade restored parity for the Young Stars on the day.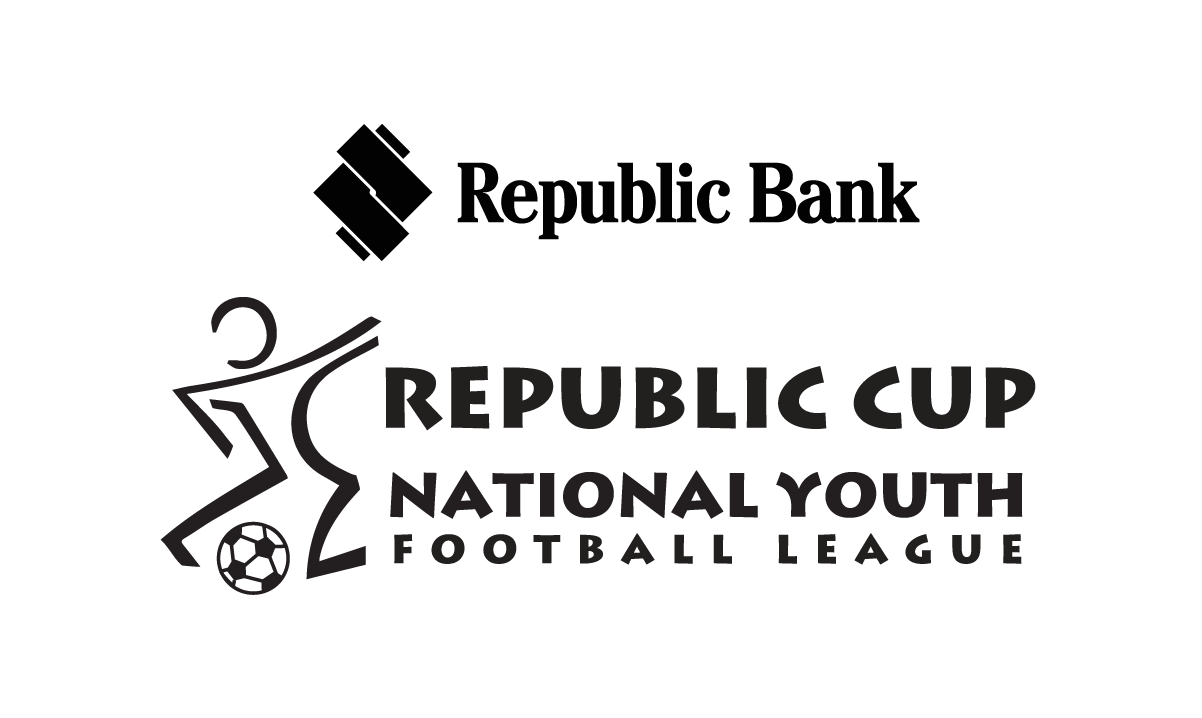 Grant did not last the full 90 minutes and his knee required some patchwork in the second half, which was graciously administered by opposition manager Tristan Charles and his medic Darla Guppy.
"I find allyuh fix him up too quick, yuh know!" yelled one Cantaro supporter, who seemed to think that sportsmanship should have certain limitations.
Malabar will hope to have Grant back at his best by next Thursday when they host second-placed Trendsetter Hawks at a venue to be determined.
(Teams)
Malabar Young Stars (4-1-2-3): 1.Isaiah Villaroel (GK); 3.Ethan Friday, 13.Keishawn Carter, 5.Josiah Shade (captain), 15.Gillano Nesbitt (14.Ezekial La Rose); 10.Tayshaun Cummings; 8.Jadon Durity, 6.Jean-Marc Williams; 7.Nyron Dyer, 9.Jorel Grant (17.Kadeem Maloney), 11.Anthony Wells.
Unused substitutes: 4.Nicholas Franklyn, 16.Terell Latapy, 18.Kanye John.
Coach: Yunus Abdullah
Cantaro United (4-1-4-1): 00.Stephon Langaigne (GK); 2.Jeremiah Kennedy, 8.Keishaughn Pridar-Williams, 4.Kareem Pope, 23.Jahdell Alexander; 13.Yohan Perouse; 14.Dimitri Rayside (3.Samuel Forgenie), 15.Christian Browne, 9.Quincy Eustache, 5.Atiba O'Brien (24.Darnell Crosby); 7.Jaydon Charles.
Unused substitute: 18.Denelson Kennedy.
Coach: Sean Best
NLCL U-19 Community Cup results
(Thursday 12 May)
Malabar Young Stars 1 (Josiah Shade), Cantaro Utd 1 (Jaydon Charles) at George Boyce Recreation Ground;
Trendsetter Hawks 5 (Ronaldo Rogers [2], Darion Marfan, Nyrek Thornhill, Anthony Samuel), Creek S&CC 0 at Eddie Hart Ground;
AC Port of Spain 0, Soccer Made Simple 3 at Mandela Park;
*—SMS awarded 3-0 due to Covid-19-forced forfeiture;
Cox Football Academy 4, Pitchmen FC 2 at Mahaica Oval;
Cunupia FC 3, Pt Fortin Youth Academy 3 at St Mary's Recreation Ground, Freeport;
Gasparillo Youths 2, Moruga FC 1 at Mahaica Oval;
Eagles FC 1, Tobago East Stars 0 at Mt Pleasant Recreation Ground;
North Stars Academy 0, Jaric Titans 2 at Mt Pleasant Recreation Ground.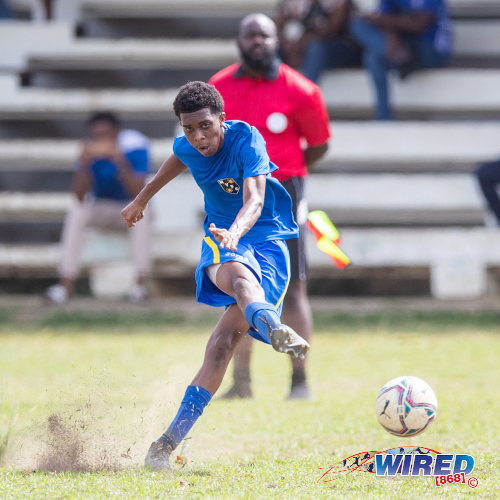 Upcoming fixtures
(Sunday 15 May)
Trendsetter Hawks vs Cantaro United, Group A, 4pm, Eddie Hart Ground;
AC Port of Spain vs Malabar Young Stars, Group A, 4pm, Mandela Park;
Creek S&CC vs Soccer Made Simple, Group A, 4pm, George Boyce Recreation Ground;
Cunupia FC vs Moruga FC, Group B, 2pm, Ato Boldon Stadium;
Gasparillo Youths vs Cox Football Academy, Group B, 4pm, Ato Boldon Stadium;
Pt Fortin Youth Academy vs Pitchmen FC, Group B, 4pm, Techier Recreation Ground;
Eagles FC vs Jaric Titans, Group C, 2pm, Cyd Gray Sporting Complex, Roxborough;
North Stars Academy vs Tobago East Stars, Group C, 4pm, Cyd Gray Sporting Complex, Roxborough.