"World Cup isn't relevant anymore," a 30-year-old sports editor colleague told me a few years ago. "[Uefa] Champions League is the most important event in football; it's what everybody wants to see—where all the top players are."
That's Bobby, pronouncing, now that the Qatar 2022 groups have been more or less decided, on an issue close to his heart.
Today, he has carte blanche for a very simple reason: a man's own words mean everything to him. Very early in life, I had learned from my father that a man's word is his bond. As a sports editor later in life,  I would discover the overarching importance of a man's own words.
"You denatured my piece," an angry columnist told me. "I will never write another line for you."
The same adjective preceded 'piece' and 'line.'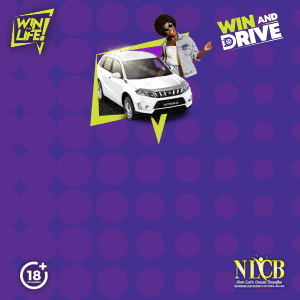 Much less aggressive but no more satisfied with my work, a woman invited me to 'touch her up but please retain her voice'. (Lest you get the wrong idea, the female was referring to, LOL, what she had written.)
Lesson learnt, I am gutted to think I may have denatured Bobby's fascinating Garrincha story by trying to tell it my way.
So here is Bobby continuing to share some World Cup impressions. His way. In his own words….
That stuff about the Champions League being more attractive than the World Cup is a view I have heard over and over. And coming from that source, it heightened my concerns about the mass media in T&T. And stiffened my resolve to avoid debate on football whenever I can.
I read many, many texts which detail the history, characters and tactics of the first 13 Fifa tournaments. As a teenager, I was a technical operator at a television station. I spent much of my night shift spare time in the library, viewing films and tapes of international sport, mainly football.
I know there can be no sporting drama more compelling than the World Cup. Glitzy leagues, where today's marketing bonanza of live global satellite TV coverage generates millions, making fantastic salaries possible? And that, in turn, packing the world's best contemporary players into a select few clubs in Europe? That does not move me.
Take, for example, the 2015-16 La Liga season when FC Barcelona boasted the likes of Lionel Messi, Neymar, Luis Suárez, Jordi Alba, Andrés Iniesta, Ivan Rakitic, Thomas Vermaelen, Javier Mascherano, Dani Alves, Gerard Pique, Marc-Andre Ter Stegen and Claudio Bravo on their roster.
Fast-forward to 2022 and consider the Manchester City and Liverpool squads. It's clear; in Europe, it's money that drives success. Without it, without budgets making it possible to assemble squads to match those of their oligarch rivals, the most-touted names in management fall short.
The true glory of sport lies in the courage and effort of individuals who push their physical and mental capacities to the limit in a bid to achieve victory. It's that never-say-die element we associate with people like Brian Lara, Michael Jordan and Muhammad Ali.
Emotion and excitement are quite elusive when an ordinary club faces a forward line of Lionel Messi, Luis Suárez and Neymar; Messi, Kylian Mbappé and Neymar; Mo Salah, Sadio Mané and Diego Jota; or Raheem Sterling and Riyad Mahrez in front of a midfield comprising Kevin De Bruyne, Bernando Silva, Fernandinho and Phil Foden.
Will I watch The Fast and The Furious film series or any movie starring Jason Statham, Gerard Butler or Dwayne Johnson? How not to question my own choice of entertainment when I can so easily predict the outcome?
Unlike filmdom's fantasy, the flaws of some mega-stars are cruelly exposed at the World Cup; there, their supporting casts are limited to their countrymen. Think of Premier League hotshots Riyad Mahrez and Mo Salah at the recent African Nations Cup. Or Cristiano Ronaldo, with two penalties and a tap-in among his joint leading five goals before his Portugal crashed out at Euro 2021.
And what of Harry Kane? In the penalty shootout in the final against Italy, he went first, leaving the under-pressure kicks at the death to three newbies…
In the 2014 World Cup final, as Argentina went under 0-1 to Germany, Messi failed to have any telling effect in two hours. Football's greatest ever player, according to some, was out of it for long periods in the second half. He even contrived to put a direct free kick into the stands.
The gold standard for beating the odds would be Messi's compatriot, Diego Maradona. With a young, hard-running but hardly talented team, he, in stark contrast, carried Argentina on his back to win the 1986 title. Yeah, yeah, there was his 'Hand of God' sin. But without Dieguito's five goals, instead of victory, Argentina would have made an early exit.
And then, there's Pelé, whose three World Cup triumphs, some say, were only possible because he played with great teams.
In 1958, Brazil were in danger of missing the knockout stage when the 17-year-old made his debut against Russia. In the Samba Boys' 2-0 win, he contributed one assist. But in the next three matches, including the final, Brazil scored 11, Pelé six.
It is worth noting that the difference between the two teams in the quarterfinal against Wales was Pele's piece of magic.
Playing in midfield in Brazil's six matches in 1970, Pelé had six converted assists and scored four goals. His shot from inside his own half passed within a foot of the goal. His bullet header forced arguably the World Cup's greatest-ever save. He also sold Uruguay goalie Ladislao Mazurkiewicz the most celebrated dummy in football history.
And who can forget the leap, take-down and pass that gave Jairzinho the winner in a nail-biter against England? Not I!
With four goals and two assists in 1974, Johan Cruyff inspired the Netherlands to runners-up honours. Adding the two penalties he won—both converted by the other Johan, Neeskens—he thus had a hand in eight of the 13 Dutch goals. And, had the English referee not allowed Berti Vogts to foul him continually with impunity in the final, the result may well have been different.
"Success is to be measured not so much by the position that one has reached in life as by the obstacles which he has overcome." That's noted educator and founder of the Tuskegee Institute, Booker T Washington, a former Black American slave, discussing adversity.
Don't tell that to the young—and even some old—fans who insist on keeping on the blinkers. It must be disheartening for them to have to acknowledge that many of today's stars only excel in conditions that favour them.
But there is worse: the editor who dismissed the World Cup's importance admitted he had never watched any video of Pelé.
He didn't need to, he insisted, to know that Messi was the greatest ever.
Where ignorance is bliss…