It's not cricket that is my editor's forte; it's football. So it's mainly the beautiful game we'd discuss if, instead of walking by himself on evenings, he decided to walk on mornings with Bobby and me. But today he called about the game of glorious uncertainties.
"I just sent you an email with Jermaine Blackwood's Test stats," he said. "You should study it carefully."
Now, there is no more tired cricketing cliché than the one about 'glorious uncertainties'. But true as the cliché's core message may be, there are some things both so glorious and so uncertain as to be quite inconceivable. Among them is—was!—a Blackwood Test century with not only not one six but with just one boundary that went over the infield.
Really? What next? Veerasammy Permaul bowling Joe Root with a ball-of-the-century-like turner from outside the in-form right-hander's leg stump? Rahkeem Cornwall, recalled to the Test XI, making a 250-ball 100?
Please!

Look, I am not conceding the point but I'm ready to give serious consideration to the possibility. The position of batting coach is not a sinecure? The West Indies batting coach should not be a West Indian? The cricketing people at CWI knew what they were doing?
I have long held the view that Blackwood is to a Test cricketer what Jack Warner is to a philanthropist. Every time I saw the Jamaican batsman in West Indies whites, my mind's eye saw the same image. It's the former Fifa vice-president walking through the airport in Haiti with a case of water on his shoulder.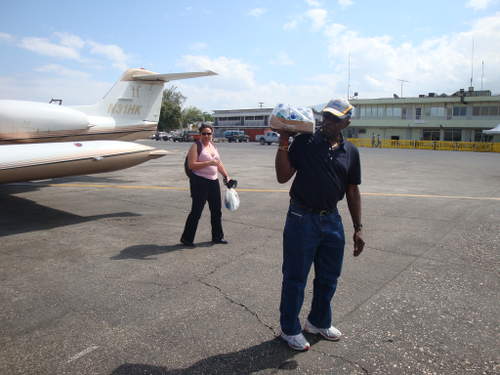 Go figure!
But no more. Friday changed that. One swallow does not make a summer, you say? Yeah, I know. But Covid has clearly kept you inside and unable to contemplate the beauty of the West Indian cricketing firmament for some time. This is emphatically not the first swallow that has graced this very long, hard West Indian summer.
Before yesterday, in 2021 and 2022, Blackwood's figures have been no more impressive than they were in the seven years or so before that. One half-century in 20 innings for a total of 484—no not outs!—at an average of 24.2.
But there were five single-digit scores in the first ten innings, only one in the second ten. And more than once in recent times, there's been a hint that something is different, something has happened inside his head.
Oh, it's no Nkrumah Bonner I-want-to bat-long transformation. But there was the suggestion that he was thinking I'm no longer going to give my hand away so easily.
Yesterday, no suggestion but a clear, unequivocal message.
Oh, the figures my Editor sent me leave no doubt: England are far and away his favourite opposition. In 18 Test innings against them before the start of this series, he averaged 48.6.
Consider his averages against the others: Australia 13.66, Bangladesh 33, India 26.28, New Zealand 55.80, Pakistan 31.70, South Africa 23, Sri Lanka 22.83, Zimbabwe 3.00. Note that he's only played two matches against Zimbabwe and three against New Zealand, against whom he got a century in December 2020.
Lead selector Desmond Haynes has said he wants no format specialists. But even before Haynes came on the scene, Roston Chase last year forced his way into the white ball set-up. And though he's currently out of favour with the selectors, the likelihood is that he'll soon be back.
He'll once again be contending for a place in the middle order with or against Shamarh Brooks. And neither one is your typical West Indian dasher, full of flamboyance and flashy strokes.
Nor is Bonner. And he's going nowhere in a hurry. And Blackwood—if the new Blackwood proves to be more than a flasher-in-the-pan—now has a genuine claim.
And, unaltered, the Kraigg Brathwaite beat goes on, the snail's pace not bothering him one bit.
Both Blackwood and Bonner, notably, say they have been working with the batting coach.
Let me repeat that I am not conceding the point.
The white ball big sawatees clearly continue to believe that WI are a six-hitting team. And the batting coach, remember, works with all three formats.
But the longest journey begins with a single step. One swallow doesn't a summer make. Do two? Three?
What is certain is that drop by drop you fill the bucket. And a different message seems to be getting through to a few people in the red ball set-up. Just a few. There does seem to be a very salutary change creeping into the West Indian approach.
And batting coach Monty Desai may be responsible.
If he is, I owe him an apology. Maybe he is not the shithong I thought he was.
Maybe he is not the shithong I think he is.
There! I've said it.
Maybe that's not what my Editor wanted me to say but I've said it anyway.
If he doesn't like it, he can always not publish.
But you're reading this, aren't you?
So…
Wired868 has provided readers with solid, independent journalism since 2012.  If you appreciate our work, please contribute to our efforts. 
Support Independent Journalism