"[…] The obligation of the PM was to share the information with the PolSC as soon as possible, and leave it to that institution to deal with the matter on its own
"[…] Are our memories so shallow that we have forgotten the attempted coup in 1990?! At the time, there was a 'silo culture/mentality' within our national security, which hindered the timely sharing of relevant information that could have saved the nation the trauma of an attack on our democracy…"
The following Letter to the Editor on the response to Prime Minister Dr Keith Rowley's decision to pass on information to Police Service Commission (PolSC) chair Bliss Seepersad in a private meeting, was written by Louis Williams of Freeman Road, St Augustine:
Thank God that some of the columnists and other commentators discussing the matter of our prime minister sharing information with the Police Service Commission (PolSC) were never members of the PolSC. Our democracy could have been seriously imperilled had they been in office, as their views seem to suggest a lack of basic competence.
The sharing of relevant information with the PolSC by a prime minister is not interference. In fact, the prime minister has an obligation to bring such information to the attention of the PolSC. To not do so would have been reckless, a gross dereliction of duty, and absolutely irresponsible.
The report and information shared by the prime minister with the then Chairman of the PolSC, Bliss Seepersad, concerned our nation's national security. The report contained serious allegations of misbehaviour in public office in the granting of Firearms User's Licenses (FULs) by the then commissioner of police (CoP).
What if the information provided by so-called 'whistle-blowers' and others was fabricated and designed to remove the CoP from office for some ulterior purpose? This can work both ways. Either way, the matter was of grave concern.
The obligation of the PM was to share the information with the PolSC as soon as possible and leave it to that institution to deal with the matter on its own. Time is of the essence. 
Moreover, the PolSC has an important role in the investigation of such matters and the outcome of such investigations could impact its decision-making.
The PM played no role in the final decision-making. The PM did not seek to instruct, order or intimidate members of the PolSC.
I would be very concerned about the ethics, values, integrity and competence of any member of the PolSC, who felt intimidated by the PM's actions.
Are our memories so shallow that we have forgotten the attempted coup in 1990? At the time, there was a 'silo culture/mentality' within our national security, which hindered the timely sharing of relevant information that could have spared the nation the trauma of an attack on our democracy. 
The armed insurgents were quite aware of our modus operandi then, and clearly used it to their advantage.
The local news media need to utilise their international media affiliates in, for example, the UK to ascertain the views of eminent queen's counsels and retired/former members of the Judicial Committee of the Privy Counsel in an attempt to bring erudition and balance to the national debate on such matters. Many such luminaries are prepared to offer their views free of charge.
In my view, many of our local columnists and other commentators—given the nature of our society with its small size, racial composition, and social/cultural norms—are unable to give views dispassionately. 
Some of these local commentators/analysts are political operatives in disguise, while others take the opportunity to settle some personal grievance or other personal agenda. We all know who those persons are and what they are about and take everything they say with a grain/pinch of salt.
I have noted that a symposium was held recently for media practitioners on the topic of libel/slander. That was a step in the right direction.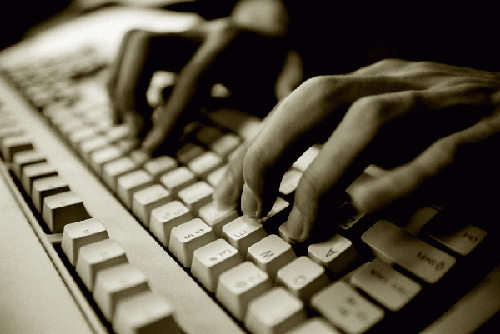 It may be very useful to have a similar symposium on constitutional matters for media practitioners, such as editors, talk show hosts, reporters, etc.
For obvious reasons, I am also advocating that greater attention be given to government and political studies which ought to be a compulsory subject (not necessarily as an 'exam subject') on our school curriculum with age-appropriate modules, just like family life education. That way, ordinary citizens would be more discerning on such matters.
This can be buttressed by educational sessions, especially in state media outlets, to provide remedial and continuing education on governance and politics. A good understanding of the essential constitutional elements is vitally important to our national development, including a heightened sense of patriotism.
There are so many uninformed persons advocating for amendments to our existing constitution who do not even understand what are the benefits of provisions in our existing constitution. 
Nonetheless, I do agree that a constitution is not a work of art and, therefore, should be reviewed occasionally to reflect current realities.