Former Trinidad and Tobago international and Newcastle United goalkeeper Shaka Hislop is prominent on the Wednesday 2 March agenda of the Newcastle City Council as the executive will vote on presenting Hislop with the keys to their city for his anti-racism work.
Hislop, who turned 53 on Tuesday, joined Newcastle at the age of 26 for a then England Premier League record sum of £1.575m and started in goal in the Magpies' famous 1995-96 season—in which manager Kevin Keegan's entertainers led the standings before eventually finishing second behind Manchester United.
However, Hislop's work off the field in the set-up for anti-racism charity, Show Racism the Red Card (SRTRC), has arguably surpassed his gloved exploits for Newcastle. 
A BBC report yesterday said Hislop is due to receive the keys to Newcastle and quoted Lord Mayor Habib Rahman who described the World Cup 2006 goalkeeper as 'exactly the kind of Geordie citizen we should consider giving our highest honour to'.
"There is no one more deserving than him for everything he has done as a player for Newcastle United and as an ambassador for Show Racism the Red Card," Rahman told the BBC, "in helping to make our wonderful city the diverse and tolerant place it is. I would be honoured, as the city's first black Lord Mayor, to offer Shaka Hislop the freedom of the city."

Hislop stressed that it would be 'a little premature to say I'm about to be honoured', as he prefers to wait until the Newcastle City Councildecides on 2 March. However, he described his nomination as 'significant and humbling for a number of reasons'.
"First, Habib Rahman, who is the current Newcastle City mayor, is the first black mayor in the city's 800-year history," Hislop told Wired868. "He also used to volunteer for Show Racism The Red Card and has been a key figure in the anti-racism fight in the north-east for quite some time. He himself lost his father to a race hate crime as a young boy. 
"So to see where he has come from, the work he has done and the heights that he has risen to, it's an honour to receive it from him—given our long history."
After being racially abused himself in the city, Hislop responded to a letter from SRTRC founder Ged Grebby by sending him a £50 donation and a pledge of support in 1996. It proved to be a milestone for the organisation, which had been launched that same year and is now the largest anti-racism educational charity in Britain.
"I pay a huge tribute to Ged Grebby, the foundation's CEO and founder, for the role that he played and the vision that he had and his energy in those early days for getting us to where we are," said Hislop. "Right now, we've grown to become the UK's largest anti-racism educational charity and we continue to grow from strength to strength. 
"So far in the 26 years of our existence, 850,000 young people have been through a full day's anti-racism education as part of our programme."
At present, Hislop says SRTRC interacts with 50,000 young people and 10,000 adults per year while they have become active in the 'corporate space' too, as they accept multiple requests for training since the George Floyd murder in the US and the corresponding surge of the Black Lives Matter movement.
"The foundation continues to grow and have huge impacts," said Hislop. "We are also recognising that, despite our name and racism [being] very prominent in it, it is about equality and how we continue to have a voice for the voiceless, regardless of not just their ethnicities but their genders, their religions—in every capacity. That continues to be our focus. 
"I would also like to pay tribute to the young people who give up their time [and] their energies to make this campaign what it has been so far. Without them going into schools, without them engaging with children as they continue to do, we certainly couldn't boast of the milestones that we have reached."
Hislop expressed his gratitude to his former manager, Keegan, the entire Newcastle dressing room and the upper management of the club who 'were always very supportive of the work that we are doing'.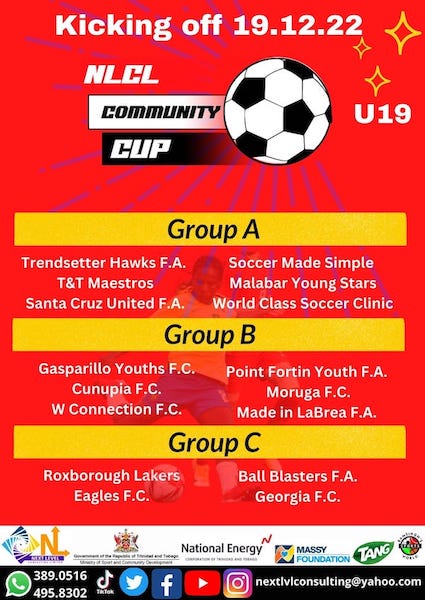 The Newcastle team during Hislop's tenure included stars like England internationals Alan Shearer and Les Ferdinand, gifted France winger David Ginola, maverick Colombia forward Faustino Asprilla and swashbuckling Belgium defender Philippe Albert.
Newcastle defender John Beresford also joined Hislop in his charity work with SRTRC and was later awarded an MBE for his support.
Hislop said Newcastle can be proud of its role in combating racism, which predates his own involvement.
"Newcastle has a history around fighting racism and inequality that might be unknown or sometimes goes ignored," he said. "It was two Quaker women in Newcastle who paid for Frederick Douglass' freedom—they bought him out of slavery. 
"Arthur Wharton, the first black professional player in England, represented Newcastle and the districts as a goalkeeper. That history I think is telling and the fact that we were able to start this organisation from the north-east."
If the Newcastle City Council agrees with its mayor, Hislop will also formally become a part of their history. 
The former St Mary's College alumnus, who holds a mechanical engineering degree and executive MBA from Howard University, joins a list of Freemen of the City of Newcastle upon Tyne that includes Shearer, former South Africa president Nelson Mandela, former Newcastle United chairman Freddy Sheppard and, most recently,  former Bishop of Newcastle Christine Hardman—who is the second woman to become a diocesan bishop in the Church of England.
Hislop is also the recipient of the Chaconia Medal (gold) for his role in Trinidad and Tobago's historic qualification for the Germany 2006 World Cup, the England Professional Footballers' Association (PFA) Special Merit Award for his services to football and the Trinidad and Tobago Olympic Committee (TTOC) Alexander B Chapman Award for his outstanding contribution to sport and the Olympic ideals.
Hislop and iconic Brazil superstar Pelé are the only non-British footballers with the distinction of being PFA Roll of Honour members.
He is also a First Citizens Bank Sports Foundation and Howard University Hall of Fame inductee and is ambassador for the Secondary Schools Football League (SSFL).
At present, Hislop works as a football analyst for ESPN. For 26 years, he has been married to compatriot, Desha Hislop, and the couple have five children.
Editor's Note: The Newcastle City Council, headed by Lord Mayor Habib Rahman, voted to grant Shaka Hislop the Freedom of the City of Newcastle upon Tyne on Wednesday 2 March 2022.
Wired868 has provided readers with solid, independent journalism since 2012.  If you appreciate our work, please contribute to our efforts. 
Support Independent Journalism