Trinidad and Tobago Women's National Senior Team coach Kenwyne Jones named seven newcomers in his 22-member squad today as he prepares for the Women Soca Warriors' opening W Championship qualifier against Nicaragua next Thursday from 3pm at the Hasely Crawford Stadium in Port-of-Spain.
Former national youth defenders Shaunalee Govia and Abishai Guy earned call-ups to the training group while invitations were extended to the overseas-based quintet of K'lil Keshwar, Amaya Ellis, Shani Nakhid-Schuster, Maria-Frances Serrant and Cayla McFarlane.
Nakhid-Schuster, a New Zealand-born midfielder who represented Brooklyn College Athletics in New York, will make her international debut if she gets onto the field during this match window. Otherwise, the remaining six players are all capped for Trinidad and Tobago at national youth level, while Serrant represented the national senior team as a teenager.
Keshwar, Serrant and McFarlane were members of the National Under-20 Team that got to the quarterfinal stage of the 2020 Concacaf Under-20 Championship in the Dominican Republic.
The Women Warriors are not short of experience, with captain Karyn Forbes, her sister and goalkeeper Kimika Forbes as well as defender Rhea Belgrave and utility player Lauryn Hutchinson still present from the team that narrowly missed qualification for the Canada 2015 Women's World Cup.

Jones, who will make his competitive debut as a head coach against Nicaragua, said his team is enthusiastic about the challenge.
"We're very excited for the start of the World Cup qualifiers for 2023," Jones told the TTFA Media. "Everyone is looking forward to settling into the camp and getting the best possible preparation over the next few days ahead of Thursday's match.
"I am definitely looking forward to working with this group of players and seeing how we can go about achieving what we set out to."
Trinidad and Tobago played four practice games last October and November with two draws against Panama and a draw and a defeat away to the Dominican Republic. Only one team will advance to the W Championship from Group F, which comprises Nicaragua, Guyana, Dominica, Turks and Caicos Islands and the two-island republic.
At stake in the Concacaf competition are places for the Australia/ New Zealand 2023 Fifa Women's World Cup and the Paris 2024 Olympic Games.
Hutchinson told the TTFA Media that she is 'extremely excited' and cannot wait to get started.
"This will be the third time representing the beautiful Trinidad and Tobago in a Women's World Cup campaign and I couldn't be more up for it than now," said Hutchinson. "I think it's important that we lean on each other in terms of coming together as one. I couldn't be more grateful for the opportunity to represent my country, my team and all the women out here. 
"This means so much to us and we are also very excited to be returning to the Hasely Crawford Stadium to begin our campaign.
"I know all of my teammates [are] also looking forward to putting in the work and following the directions of coach Kenwyne and the rest of the staff in order to get the best possible start, which is a victory on Thursday."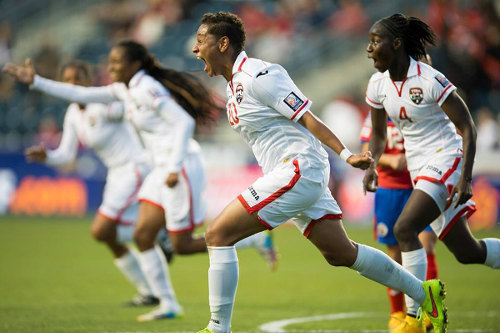 (Trinidad and Tobago team)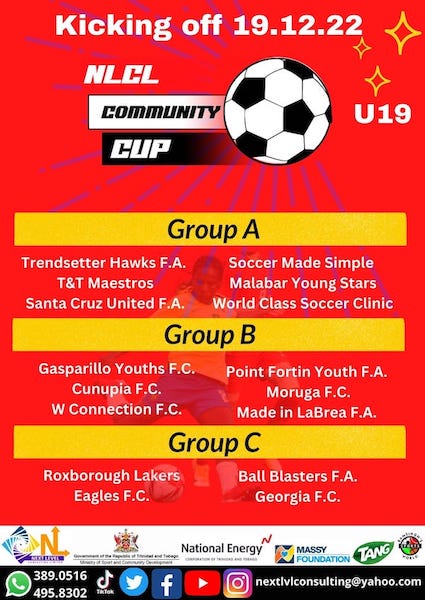 Goalkeepers: 1.Kimika Forbes (Police FC), 21.Tenesha Palmer (Police FC), 22.K'lil Keshwar (St Francis College—USA);
Defenders: 2.Abishai Guy (Point Fortin), 4.Rhea Belgrave (Police FC), 5.Shaunalee Govia, 20.Lauryn Hutchinson (both unattached), 8.Victoria Swift (Club Leon—Mexico), 19.Meyah Romeo (Detroit City—USA);
Midfielders: 3.Shani Nakhid-Schuster, 7.Liana Hinds (both unattached), 14.Karyn Forbes (Police FC), 6.Kaydeen Jack (Grambling State University—USA), 9.Amaya Ellis (Johns Hopkins University—USA), 10.Asha James (West Texas A&M University—USA), 12.Chelcy Ralph (Ball State University—USA), 15.Kedie Johnson (Florida International University—USA), 18.Maria-Frances Serrant (Corban University—USA),
Forwards: 11.Raenah Campbell (Avantes Chalkida WFC—USA), 13.Dennecia Prince (Point Fortin), 16.Cayla McFarlane (Harvard University—USA), 17.Maya Matouk (Police FC).