Former Trinidad and Tobago Women's National Senior Team star Ahkeela Mollon has had a mixed start to her new career as an international coach. 
Whether Mollon is saint or sinner, villain or victim, depends on whom you speak to in Anguilla, though. And after 14 months on the job as director of women's football, it seems that everyone on the island has an opinion on the former Sweden-based professional attacker.
Yesterday, the controversy surrounding Mollon formally crossed Caribbean borders for the first time as an anonymous person, a self-styled spokesperson for the 'concerned parents' of Anguilla women's players, accused the 36-year-old coach of physical and verbal abuse of players—in a missive emailed to several members of the Trinidad and Tobago media, including Wired868.
The letter, copied to Anguilla Football Association (AFA) president Girdon Connor, demanded the suspension of the women's programme so as to conduct 'a thorough investigation into Ms Mollon's actions'.
"Ms Mollon's behaviour is a reflection of the backing she has from you the FA," stated the anonymous sender. "[…] You have hired a 'Raging Bull' for our women's programme… We, the parents, have had enough of your lack of leadership and protection towards our young women after we have raised so many evident issues in the [past].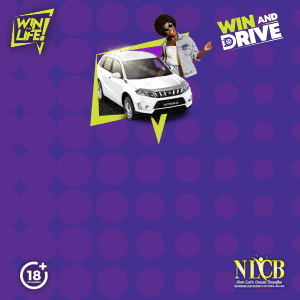 "[…] Ms Mollon has continued to display a 'don't care attitude' towards this woman's programme as she continues to boast that she is the boss here… Girdon, we are fed up."
It is not an isolated complaint about Mollon. According to the anonymous sender, the 'parents' first complained about the coach's behaviour on 21 July 2021.
However, the most eye-raising reference to the Trinidadian so far came in the Anguilla House of Assembly on Tuesday 23 November 2021, when Speaker of the House Barbara Webster-Bourne referenced the AFA in a message about violence against girls.
The controversial incident occurred during halftime of a Concacaf Women's Under-20 qualifier between Anguilla and The Bahamas at the Ergilio Hato Stadium in Willemsted, Netherland Antilles on 16 September 2021.
With Anguilla trailing 0-1 at the break, Mollon singled out 17-year-old forward Carlia Johnson who, despite her young age, is one of the island's most highly rated senior players.
Her mother, Gweneth Johnson, sent Wired868 a copy of Carlia's report on the altercation:
'Dear Mr President, I know I have already sent a written report about my unfortunate experience with my coach in Curaçao, but at this point I still find it impossible to sleep, concentrate and even eat properly. 
'I am still so confused, hurt and disturbed by coach Ahkeela's actions that I think I must express these feelings to you, the executive. Not only is it extremely painful to know that coach Ahkeela humiliated me publicly in front of my teammates and tried to break my spirit, but what was most hurtful was that she tried to turn all my teammates and the coaching staff against me too. 
'I love and respect all my teammates and enjoy the game of football, but more than anything else in the world, I am honoured to represent my country. I really admired coach Ahkeela, but after my unfortunate experience in Curaçao, I have lost all respect for her. 
'I know one thing for sure, I will never speak or play for her again. What is even worse, after what she has said and done to my teammates, I don't think I have the trust nor the confidence to play with these members again, Mr President. This is very depressing.'
The email from the 'concerned parents' also mentioned the incident.
"Today our daughters are embarrassed to even walk around the hotel because of the incident that occurred with head coach Mollon and young [Carlia] Johnson, who was physically and verbally abused," claimed the anonymous sender. "As a parent group, we are requesting that this incident be taken very seriously as our girls will be down mentally. 
"We have also agreed to share this incident to the media, as for the past few months you have swept everything under the carpet."
Asked to comment, Connor,suggested the email might not have come from an Anguillan—let alone someone with any connection to the national football team. 
He said he tried unsuccessfully to track down the sender's IP address but believes the 'spelling and language structure' of the email were 'fishy', while he noted that the anonymous person declined numerous invitations to meet with the FA and support his/her claims.
"If kids are being seriously affected, you would stand for months behind emails and not come forward?" Connor asked Wired868. "So you are not willing to meet with authorities and just send an email saying fire somebody? The first thing we did was send it to legal counsel and the guidance we got is I can't just fire somebody because of an anonymous email. 
"We were very open. I said come meet us and let's discuss it."
Connor also brushed aside Webster-Bourne's broadside and said the Speaker of the House is Carlia's aunt and should not be relied on for sober analysis of this matter.
On 25 November 2021, Connor responded to Webster-Bourne in a letter copied to Anguilla's Governor, Deputy-Governor, Premier and a host of other high-ranking politicians. And he accused the Speaker of attempting to pressure the AFA into disciplining Mollon.
"I refer to the evening of Sunday, 21 November 2021 during which you made an extremely inappropriate phone call to me on my personal cell phone," stated Connor. "During that phone call, you asserted that you had a personal interest in a matter which was presently being adjudicated by the Disciplinary Committee, an independent, impartial body which hears and settles disputes for the AFA. 
"After I told you that I was awaiting the final report by the Disciplinary Committee, you shamelessly stated that you were greeting me as the 'Speaker of the House and not as Barbara Webster' and that you needed the matter to be resolved by the very next morning, Monday, 22 November 2021.
"Adding insult to injury, you proceeded to state that if I did not provide a resolution by the next morning, you would use your powers in your capacity as a high-ranking politician (notwithstanding that you are an unelected official) to revoke work permits at will, thereby affecting the work of the AFA…"
Connor claimed Webster-Bourne's statement in the Anguilla House of Assembly was a furtherance of her attempt to intimidate the AFA.
"It is hoped that in the future the office of speaker in the House of Assembly will not be used with such scant regard for procedure and due process, in an attempt to further or promote personal interests," stated Connor. "Where there are matters regarding the AFA, you should refrain from damaging, irresponsible and defamatory language. 
"It is ironic and unfortunate that on a subject such as the abuse of women—which you referenced before your disparaging statements—you chose to use your platform in a manner which undermined the significance of this topic and divert the conversation to a matter which aligned principally with your personal interests."
The AFA's Disciplinary Committee, which was chaired by Erica Edwards and included Romare Kelsick, Keithstone Greaves and Lowell Hodge, eventually 'suspended Mollon for 21 days, exclusive of the seven-day suspension' while Johnson was suspended for one match for not following Mollon's game plan and 'being rude to the coach [by] steupsing of the teeth'.
Mollon and Johnson were asked to apologise verbally or in writing to each other, while the Committee urged the FA to train its coaches 'in dealing with players relative to their ages, sex and other factor' and chided the adults who 'were present when the incident occurred and did not address it'.
'The managers need to be aware of their role and responsibilities while travelling with teams and their powers should be enforced,' stated the Disciplinary Committee's report. 'The coach needs to understand hierarchy and her role within the organisation. The AFA should ensure that at all times the welfare of the players is their top priority.'
Connor told Wired868 that the matter was now water under the bridge, and all parties have moved on.
"It went to the Disciplinary Committee […] and measures were taken based on what the Committee determined," said Connor. "[The incident] created a whole mess because the player is also daughter of our technical director [Colin Johnson]. The TD and coach are now back on sync, Ahkeela apologised and the player apologised, and the programme is on stream.
"But it seems like every time things are looking positive, there is another thing that is brought up to distract the football."
Connor's view was not unanimous within his island's FA. Wired868 spoke to two other Anguilla football stakeholders and both were unhappy with not only Mollon's altercation with Johnson (C), but her attitude on the island in general—which they described as 'rude, deceitful and insulting'.
One told Wired868 that despite being uncertain as to whether the recent email came from a parent, there are a lot of people on the island who would be happy to see the back of Mollon.
"Mollon is causing a lot of discomfort around the Association to both players and, by extension, parents and the entire staff," said one anonymous stakeholder. "[…] She has even divided the executive members where some want to fire her and others have joined her in her fight. Some parents are very angry but they are also afraid to meet with the Association for fear that their children would be further victimised."
Carlia's mother was happy to speak on the record, though—although her husband, Colin Johnson, earns a living as the AFA's technical director.
Johnson (G) said that she initially called the police to press assault charges against Mollon, but, allegedly after a request by Connor, opted to let the FA handle it.
"We were going to take it up legally, but when you go legal it can go on for two or three years and that's not what we want for our daughter," Johnson (G) told Wired868. "Some people are mad at us for not going the legal route but we are thinking about our daughter. 
"Many parents and children have a problem with Ahkeela and I know at least three girls who dropped out because of her attitude and the way she behaves and speaks to people. But we are a very small society and people are afraid to come forward."
Wired868 invited Mollon to respond to the criticisms and the 'incident' with Carlia. The former Women Soca Warriors star responded that 'there was no incident'.
"Right now, I am representing the Association on a trip," said Mollon. "I don't know what you are talking about." 
Instead, Mollon suggested that she is caught in a power struggle between the current FA president, Connor, and his detractors from the former administration.
"There is political warfare that is going on," said Mollon. "Johnson's father is the technical director who is my boss—but he was hired by the former administration… The football here is growing tremendously and everybody is trying to make the new association look bad. 
"I don't even know what you are talking about. There was no suspension. It is just the old association that is doing a lot of things to make the new association look bad."
Wired868 told Mollon that Connor already confirmed the incident that had occurred between the coach and Carlia as well as the subsequent suspensions. However, the women's coach stood her ground.
Within seconds, though, Connor was on the phone. He did not deny the altercation, but he said he no longer wished to be quoted referring to Mollon's disciplinary matter.
"I am not authorising you to post any comments [from me]," said Connor, who asked that only his statements regarding the 'concerned parents' be used.
Wired868 explained that no such authorisation was necessary since the website does not answer to him in that way; the interview had been conducted on the record and he could not unilaterally wish it away.
"My lawyers will be in touch," Connor retorted.
Mollon called back. She still insisted that 'there was no issue, there was no suspension'. However, she conceded that there was 'the basic disciplining of a player at halftime'. She noted that the player, Carlia, remained on the field for the second half and played in Anguilla's next qualifier against the Cayman Islands.
Anguilla lost 1-0 to The Bahamas and 3-0 to the Cayman Islands to finish bottom of the group. However, the results were nothing to moan about.
Anguilla are the lowest-ranked men's football nation in Concacaf and the second worst in the world, while they are not ranked at all in the women's game—on account of a lack of activity.
However, the November 2020 appointments of iconic former Trinidad and Tobago players Stern John and Mollon brought a buzz to the Anguilla game and their results have improved, albeit marginally.
According to the persons who spoke to Wired868, the island—with a population of 15,000 people—has a quite different view of the two Trinbagonians.
"I don't know how you all are getting Stern out of Anguilla because everybody loves Stern," said the anonymous stakeholder. "The players, the children, everybody!"
Mollon, on the other hand, is on thin ice.
By her second phone call, the embattled coach conceded that there was 'an enquiry' into her halftime 'spat' with Carlia.
"So there was a disciplinary meeting then?" Wired868 asked.
"There was an enquiry," said Mollon. "The girl sent a letter and because of that they held an enquiry, but there is no real structure here about how they do things. They did it independent of the FA…
"After, they sent a determination. I then met the executive and asked what is this? Their response to me was 'don't study that. You have holidays, just take your holidays and then let's prepare the team' [for the 2022 W Championship].
"It was all blown out of proportion and some players changed their version of the story when they appeared before the Disciplinary Committee…"
Wired868: "So it was a disciplinary committee?"
Mollon: "Well, when they came to me, they said they wanted to enquire; but on the paper here it says 'Disciplinary Committee'."
Wired868: "And does the paper say that there was a 21-day suspension?"
Mollon: "I never signed off on anything. Because when I went back to FA, they said to take holidays. That is why when you asked me I said I was not on suspension. I was on holiday. In order to be a party to it, I would have to sign off on it—and I will not sign off on something that didn't transpire, just to please certain egos."
Johnson (G), who had two daughters in the Anguilla team that faced Bahamas, recalled what she was told by Carlia Johnson and received in voice-notes from several other players.
"[Mollon] stormed into the dressing room at halftime and accused my daughter of making her lose the game," said her mother. "She said you sit down and shut up, because you are the cause of us losing the game—you're not following the game plan. 
"And she slapped the bottle of water out of her hand, which burst her inner lip…"
Last July, Mollon helped Carlia and another Anguillan women's player, Maiesha Minette, to get scholarships at West Texas A&M University. The player's mother said Mollon brought up that NCAA Division One scholarship—a sense of pride on the island—during her halftime talk.
"She tried to embarrass her halftime and told her in front of her teammates that because of your attitude, your scholarship is about to be revoked," said Johnson (G). "She even told my child how 'you can never be better than me'. Why would a coach tell a player that?"
Carlia told Connor that West Texas A&M coach Chad Webb contradicted Mollon: "Coach Chad said and I quote: '[…] I didn't say anything about your attitude… There is always a chance that the scholarship would not be renewed but that has to do with soccer. I never said anything to her about your attitude. We hardly even know each right now so how will I be able to judge your attitude…'
"Coach Chad repetitively said I didn't say anything about your attitude, making this a very crucial point to raise, as it shows coach Ahkeela's dishonesty."
Carlia's father, the FA's technical director, declined the invitation to comment.
For Connor, he just wants everyone to focus on what happens on the field. Despite the Covid-19 pandemic, the AFA appears to be more active than ever and he is anxious for that not to be overshadowed.
"The scores as yet haven't showed what is happening here, but there have been major levels of improvement," said Connor, who claimed to have lined up friendlies for his men's and women's teams in 2022. "A lot of that is due to the knowledge transfer [from John and Mollon] to our local coaches.
"Due to their level of professionalism, we have seen significant improvement in terms of the morale of the players, the way they operate, and the technical ability of players. We continue to improve and [our coaches] have been a good investment.
"We can see the growth and we believe the project will lead to improvements in the future."
Connor laughed when asked about the ambition of his FA.
"It is a long-term project and the main focus is on youth development," he said. "We want to see that we can compete with teams that are close to our ranking, like BVI, and USVI. We even had a very good run against Barbados [in a Men's 2022 World Cup qualifier, which they lost 1-0 after an 81st minute winner by the Barbadians].
"[…] But it is a long-term project and the key is to integrate younger players into the senior set up."
John, a World Cup 2006 player and former national youth coach for the Soca Warriors, is off to a good start. He is one of a bevy of Trinidad and Tobago coaches operating throughout the Caribbean at present, which includes Russell Latapy (Barbados), Rajesh Latchoo (Dominica), Izler Browne (USVI) and Jamaal Shabazz (Guyana).
Mollon's efforts to carve a name for herself have met the approval of her football president. But the opposition is just as vocal.
"After the ruling [from the Disciplinary Committee], she wrote an apology [to Carlia], but for me it was no apology," said Johnson (G). "She apologised to the team but not my daughter—and in the apology she didn't even mention what happened [in the dressing room]. She tried to push it under the rug."
An outspoken group of Anguillans are refusing to be silenced.