History, they say, is written by the victors.
For just over a week, we still enjoy the title of defending T20 World Cup champions. Let us, therefore, while we still can, rewrite history.
Not, like Christopher Columbus and the Spaniards and all the self-serving colonial powers, with a view to whitewashing the past. No, our purpose is to endeavour to shape the future; there are more T20 World Cups to come.
To forestall any recurrence of the debacle that was, for Kieron Pollard's theoretically talented T20 troops, the 2021 World Cup in the UAE and Oman.
So travel back in time with me to five years ago. The final of the 2016 T20 World Cup in Kolkata, India. We all know well—too well!—how it happened, how Carlos Brathwaite clouted four huge sixes off the first four balls of the final over. Let us focus instead on how it could have happened.

Because if it had turned out that way, Thursday would not have hurt so bad. Indeed, I want to argue, Thursday may not have happened at all.
Six balls are left. To win a second World Cup in three attempts, WI must get 19 runs off them. Thanks to Marlon Samuels, hero of the 2012 win and top scorer here today, WI have momentum on their side. But not much else.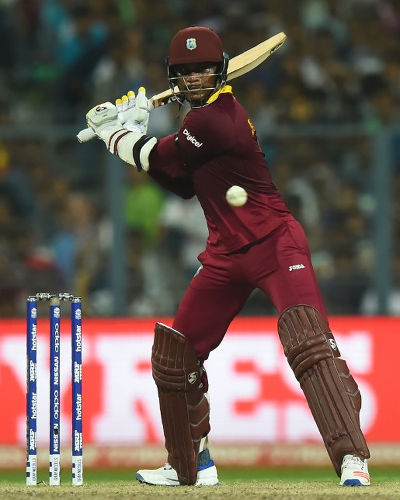 At the start of the all-important final over, Samuels, on song, has failed to get on strike.
Fate has made Carlos Brathwaite the Caribbean side's knight in shining armour.
But if you ask Ian Bishop, he will tell you that the not-quite-28-year-old, powerfully built greenhorn still has to make a name for himself.
The bearer of the England flag is Ben Stokes, a couple months shy of his 25th birthday. Nowadays, there is an Internet profile that says he is 'expected to end up as one of the game's greatest all-rounders of all time', In 2016, he already enjoys a huge reputation as 'the next Garry Sobers'.
Brathwaite throws the kitchen sink at Stokes' first ball. And misses.
The stump mike in Eden Gardens picks up the collective groan in Bridgetown.
At ball number two, Brathwaite again throws the kitchen sink. And the bathtub. And misses.
In Bridgetown, the silence is louder than the preceding groan.
Ball number three, ditto. Sink and tub. And toilet bowl. Still no contact.
Three balls to go. Unless Stokes messes up, the best the WI can do now is tie the scores.
Finally, off the fourth ball, TWOK! Contact. Massive contact. Middle-of-the-bat contact. The ball travels, it seems, many a mile.
Twelve needed off two balls. Carlos damblays the shot off ball five. Bridgetown erupts for a second time. And with it, Kingston, Georgetown, Port-of-Spain, all of the English-speaking Caribbean.
We believe! With six needed off one, as one, we are willing a super over into being.
But Stokes' ball six yorker veers sharply away from CB's 1000-erg swing, flies off the inside edge of his bat, beats the keeper and goes all the way to the fine-leg boundary.
England win! By two runs.
In the real events of this day lie, I submit, the genesis of the myth of the six-hitting West Indies. In that sense, it is fact-based. But it is engendered by a part of the facts: Brathwaite had no choice but to swing for the hills. It mattered little whether or not the odds were in his favour; in his situation, singles would get him and his team nowhere.
He said a prayer, he swung, he succeeded.
Pollard, Chris Gayle, Andre Russell, Dwayne Bravo, dubbed the Fab Four by one-time Wired868 reporter Roneil Walcott, as well as Pollard's vice-captain Nicholas Pooran and Shimron Hetmyer have also subsequently swung and succeeded, though not quite so spectacularly.
But what WI have ignored to our cost is that they, like Brathwaite, have also swung many, many more times without success.
Brathwaite's record in T20s tells the story—at least in part.
It is true he has scored almost 60% of his runs in boundaries, 13 fours and 22 sixes. But his aggregate, in 27 innings, is a paltry 310 runs, yielding an average of 14.76, flattering because of his six not outs.
No fewer than 13 times, he failed to get to double figures and, apart from the unbeaten 34 he made in that famous 2016 game, he has reached 20 on only three occasions, another 34 not out, a 37 and a 21.
Hardly a special talent.
I suspect that most of the members of the team in the UAE have no idea at all of CB's poor record.
I wonder what Pollard and Pooran would say if they were presented with the data above and this chronological list of CB's single-digit scores: 1, 1, 0, 8, 8*, 2, 5, 4, 7, 8, 0, 0, 9.
Wanna bet they're surprised?
I distinctly remember a session in which skipper Pollard disclosed that the night before the team had watched the film of Brathwaite's destruction of Stokes in India. It had given them, he said, 'goosebumps'.
It had also arguably reinforced the erroneous idea they all have that power-hitting has been the West Indies salvation. But there are other data to suggest that the much ballyhooed six-hitting has not exactly been the success it's cracked up—largely by spokesmen for Pollard's team—to be.
WI have played a total of 148 T20 matches, of which nine have yielded no result. Of the remaining 139, they have lost more (74) than they have won (65).
Of the 68 games WI have played since the 2016 final, the record shows six no-results with 25 won and 37 lost.
Of the 35 games played since September 2019 when Pollard was elevated to the helm, 13 have been won and 13 lost, with five no-results.
My instincts tell me that Roger Harper and the selectors too are largely unaware of the reality. They know about CB's 22 sixes; they are ignorant, I suspect, of the almost 50% of scores under ten.
In that same media conference cited above, skipper Pollard repeated the phrase 'working tirelessly' half a dozen times.
This question, I submit, arises: on what were they working tirelessly? On taking singles and rotating the strike? Surely not. Because, save for Hetmyer occasionally—including at the start of his unbeaten, face-saving 81 against Sri Lanka—there is NO evidence of any improvement in that area.
Indeed, the second half of Hetmyer's innings saw him successfully revert to type in a vain effort to salvage something for his side.
But in the same Sri Lanka game, Roston Chase, the man whose studied adaptation of his Test technique to meet the demands of the limited overs game had earned him a place on the squad and eventually on the starting team, abandoned the calm solidity that has characterised his T20 approach in favour of a frenzied, frantic flaying at the ball that cost him his wicket, albeit to an excellent catch.
So working tirelessly? To ensure, like a chameleon, that he looks like all those around him and does not stick out like top-heavy float in a Peter Minshall band?
With the Brathwaite example in the front of our minds, we worked tirelessly against ourselves.
And now we have an extra week off to relax.
Who can truthfully say we do not deserve it?
Wired868 has provided readers with solid, independent journalism since 2012.  If you appreciate our work, please contribute to our efforts. 
Support Independent Journalism