On 5 October 2021, Fifa-appointed normalisation committee chairman Robert Hadad shared his idea for addressing the debt of the Trinidad and Tobago Football Association with the Trinidad Guardian.
"We're looking at other methods of raising the funding and some sort of process to repay that debt, either borrowing or [an] advance that somebody would give us—or somebody gives us a donation," said Hadad, who was appointed to the helm of the TTFA on 27 March 2020. "There are many ways to deal with this debt issue, but it's not going to happen overnight, so we need the government involved, we need Fifa involved and we're having active discussions with everyone. 
"Maybe contributions from a third party or multiple third parties, maybe contributions from different places, different sources…"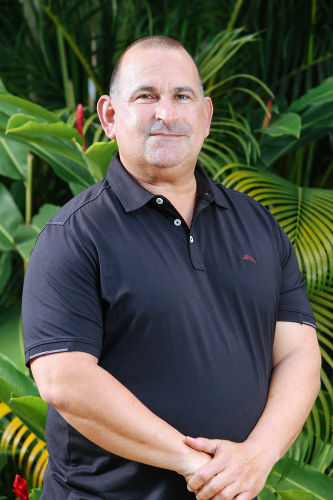 Hadad, after 19 months on the job, is yet to hold a media conference to discuss his stewardship or ideas for the TTFA while TTFA members complained frequently about the inaccessibility of the committee. 
So what do local football stakeholders make of the work done by the committee, which comprises Hadad, vice-chair Judy Daniel, Nigel Romano, and Trevor Nicholas Gomez?

Wired868 spoke to former TTFA president William Wallace, Trinidad and Tobago Olympic Committee (TTOC) president Brian Lewis, ex-TTFA Board member Keith Look Loy, and former local football presidential candidate Richard Ferguson on the normalisation committee's job so far, and, in particular, Hadad's comments about addressing the TTFA's debt.
Wallace was removed by the Bureau of the Fifa Council, headed by Fifa president Gianni Infantino—on 17 March 2020, just four months after his election—due to the world governing body's supposed concern at the TTFA's 'massive debt' and 'very real risk of insolvency and illiquidity'.
Almost two years later, the TTFA's financial situation has not improved. Wallace suggested that Hadad's inability to point to any real debt repayment plan is proof that Fifa misled Trinidad and Tobago about its intentions here.
"The people in and out of the TTFA who were making all the noise never took time to understand what 'normalisation' meant in the context of what we were faced with," Wallace told Wired868. "The impression that Fifa would liquidate the debt seemed to be the understanding among many. That thinking led me to publicly state that, if that was so, I would immediately step aside.
"[…] All the voices that reverberated at the many levels [for me to accept normalisation] are now strangely silent. Fifa took the microscope away from itself and DJW (David John-Williams) and to hell with everybody now."
Wallace's former Board member, Look Loy, echoed Wallace's view as he mocked the 'neophytes' of the normalisation committee.
"I have always maintained that the true rationale behind Fifa's action was/is to prevent the United TTFA administration from untangling the financial mess left behind by the last (David John-Williams-led) administration," said Look Loy, "and to cover its financial impropriety and mismanagement, which Fifa must have been aware of.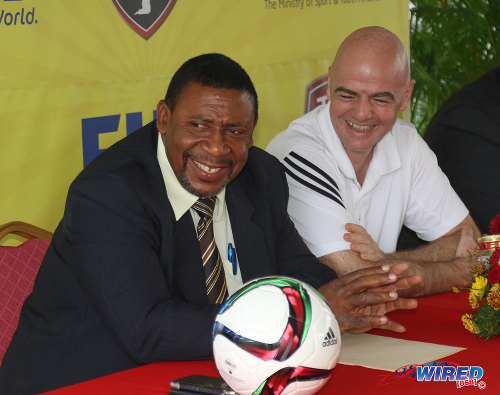 "The world body inflicted absolute neophytes—supposed leaders of business and management—on the Association. It is no surprise that they don't have the first idea how to proceed with their responsibilities and are now begging the government, Fifa itself, and indeed anyone, for a handout."
Lewis, who is also part of the local football ecosystem through his membership at the Harvard Sports Club, suggested that the TTFA's leaders should spend less time looking at the cash flow statement and focus more on the cash flow projection.
The outgoing TTOC president insisted that the local football debt, which is estimated at around TT$50 mil, is not insurmountable. However, he said more 'resourceful and entrepreneurial thinking' is needed at the helm.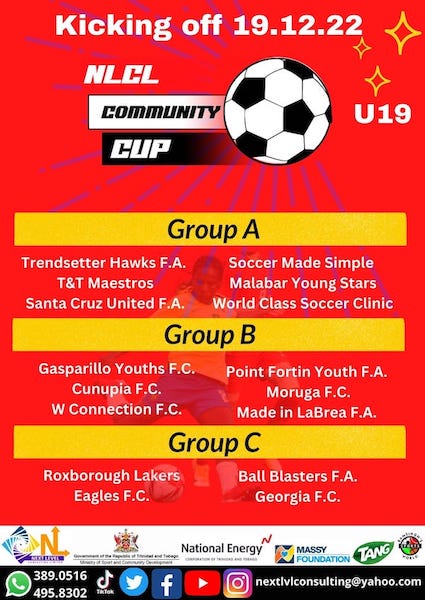 "Crunching the numbers and looking at the TTFA debt from a purely financial, accounting and book-keeping perspective is not or ought not to be the singular focus," said Lewis. "What's the vision for the future? The vision will drive the mindset [and] it can't be based on the numbers and arithmetic alone. It has to include the passion and purpose for the positive difference [that] football can make to the youth and young people and citizens of Trinidad and Tobago.
"[…] The financial experts and financial engineers may know everything about finance and money but the TTFA is more than number crunching. It's about people and their passion for football."
Ferguson, a businessman and accountant by trade, went further. The Terminix La Horquetta Rangers suggested why Hadad's proposed debt repayment plan was not only unworkable but 'ridiculous'.
"You can't ask the government to fund the TTFA's debt, because you're telling the country they have to pay for all the mistakes the TTFA's management made, which is not fair," Ferguson told Wired868. "You are also setting a precedent that the government has to bail out companies that are doing stupidness. And you can't be telling Fifa that any member that wastes its money paying coaches TT$250,000 a month can turn to them and ask them to pay it. That is a terrible precedent and that plan is unsustainable and goes against the grain of financial propriety.
"No, you have to take some financial responsibility. Going to the government with a plan like that is just ridiculous."
Did Ferguson have a suggestion then?
In fact, he does. And he shared it with Hadad, he said, months ago. The normalisation committee, he claimed, did not even offer him the courtesy of a proper response.
"If your income is $100, you have to save $10 for whatever unforeseen problems may arise, then you spend $60 on things that generate income and $30 you spend on things you consume," said Ferguson. "That is very basic management. But he is not doing that. He wants to spend $150. You have to spend on things that make money and he is not doing it.
"[…] They had a job to do. They had to prepare a debt repayment plan and to organise constitutional reform, which they haven't done. We did it and sent it to them and they ignored it. So you would think they have something better. But [what] he is talking about is worse."
Ferguson said it is extremely difficult to get usable financial information from the Hadad-led normalisation committee. However, he said their inability to pay staff, coaches and players in a timely manner was an indication that Hadad, Daniel, Romano and Gomez are not managing the affairs properly.
For the Rangers director, the path to becoming debt free—and he suggested that the TTFA's real debt is roughly TT$45m—passes through stringent financial measures.
"He has to cut all his expenses and stop living like a billionaire," said Ferguson. "Use local coaches and don't pay them more than TT$10,000 per month. You have to bite the bullet and pay for sins of the past.
"The TTFA's income from Fifa is about TT$20m. So say we take TT$10m and put it towards the debt and live on TT$10m. That way, you can pay off most of that debt in five years. It is a bitter pill to swallow but you have to be prudent. 
"[…] He thinks Fifa are going to come and pay off TT$100m just so? He has to be mad. The plan must be sustainable and it must make financial sense. 
"The TTFA can deal with this debt on its own if they manage it properly, but he doesn't seem to want to be prudent… If he is getting $10, he wants to spend $35. I say spend $3."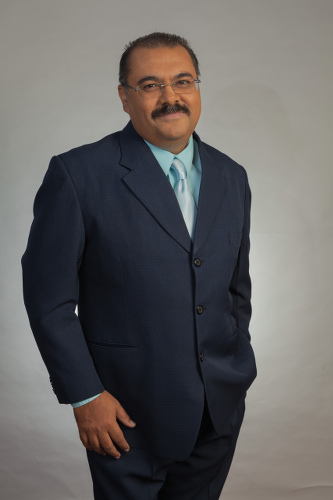 Wallace agreed that Hadad's two main proposed sources of debt relief were, based on his information, non-starters.
"If there is still hope in Fifa paying the debt, then there is information that the normalisation committee has that we are not privy to," said Wallace. "As far as the Government is concerned, Prime Minister [Dr Keith Rowley] indicated to me then that he was not willing to use taxpayers' money to deal with the debt and I agreed with him. If that position has since changed, I am happy for the TTFA."
Lewis, like Ferguson, believes the TTFA's debt can be approached with more creativity than simply requesting a handout. Whereas Ferguson focused on cutting costs, Lewis pointed to a potential revenue-generating asset.
"Slaying the dragon of indebtedness is by no means a simple or easy task for the TTFA but it can be done with creativity and taking calculated risks," said Lewis. "But there must be a willingness to listen to the football stakeholders who have the passion for the sport… In terms of [raising finances], I still feel the Home of Football is a critical success factor and a key asset for the TTFA."
Ferguson said the TTFA's current reality is not as bleak as suggested by the normalisation committee's auditor's report, which described the local football body as 'a going concern'.
"In accounting, the rule is if a company is unable to meet its debts, you have to prepare the accounts as 'a going concern', which means the debt is greater than the assets—that it can't continue," said Ferguson. "But the standard also goes on to say if the owners can prove the company can continue, then you continue to prepare it as normal. 
"The fact is the TTFA has been insolvent for many years, but it is not a going concern because Fifa (a billion-dollar organisation) is directly involved and came into it to make sure it is sustained. So it is not a going concern according to international accounting standards."
Invariably, the focus shifted to Fifa's reasons for being here, its oversight of the local football over the past 19 months and, in particular, the work done by Hadad, Daniel, Romano and Gomez.
"The normalisation committee was imposed by Fifa ostensibly to devise a debt reduction plan and to effect it and to revise TTFA's Constitution," said Look Loy, "[…] but the normalisation committee has accomplished absolutely nothing. It is an absolute failure at its ostensible mandate.
"At its real purpose, it has been an outstanding success. 
"Imagine, this is what representatives of government, the overwhelming majority of TTFA members and the general public demanded United TTFA should abandon its fight to allow. Ultimately, people get the government they deserve."
Wallace said he ran for TTFA president to 'help to make a difference' to the state of the local game. He felt he was moved aside for an unelected businessman who has fared, at the very least, no better.
"It pains me to see that we have not moved football and the TTFA forward after all the 'noise'," said Wallace. "It is also sad that a plan to deal with the debt by the duly elected executive was never even given a chance to fail."
The Hadad-led committee had 'a limit of 24 months imposed on it from the start by the Bureau of the Fifa Council. It means the normalisation committee should be replaced by 26 March 2022, just five months or 24 weeks from today.
Ferguson said Hadad has been such an abject failure at his mandate that he is forced to wonder if there is an ulterior motive.
"There is a concept that if you go in the kitchen and you make a mess, then you clean it up," said Ferguson. "Don't wake up your mother and father to clean it up.
"My point is the revenue is there to clean up the mess but they want to eat their cake and have it too. That plan he has to address the debt is erroneous and unworkable. 
"But maybe that plan is so he won't have to relinquish that [normalisation committee] position. Maybe he wants to stay for another five years…"
Wired868 has provided readers with solid, independent journalism since 2012.  If you appreciate our work, please contribute to our efforts. 
Support Independent Journalism