The Trinidad and Tobago Men's National Senior Team players are still owed match fees and bonuses for their Qatar 2022 World Cup qualifying games in June, despite a promise by the Robert Hadad-led normalisation committee to clear the overdue debt last Friday.
And the mood of the Soca Warriors was not helped by a Trinidad Guardian article yesterday headlined 'T&T footballers get outstanding payments'. The article, written by reporter Walter Alibey, claimed that 'players on the country's senior men's football team were finally paid on Monday', which prompted scores of positive comments by readers.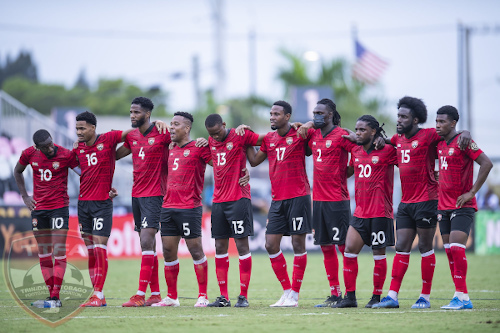 The social media responses by veteran Trinidad and Tobago goalkeeper Marvin Phillip and defender Sheldon Bateau—and endorsed by flanker Joevin Jones—were swift and emphatic.
Phillip placed a 'fake news alert' in one comment trend of the article on Facebook while Bateau mirrored the statement on Twitter.
"Based on Guardian Media's Walter Alibey's own admission, how can this (mis)information be 'confirmed' by someone who is NOT authorised to do so?" the player's response stated. "Moreover, Walter Alibey has previously contacted ALL the senior players who are authorised to speak on behalf of the players on this matter, as well as other football related matters. Why not reach out on this occasion?
"This is at best lazy reporting, at worse DELIBERATELY misleading. For clarity; there was a payment belatedly made to players on Tuesday 14 September 2021. This payment however represents but a small fraction of what is owed in total."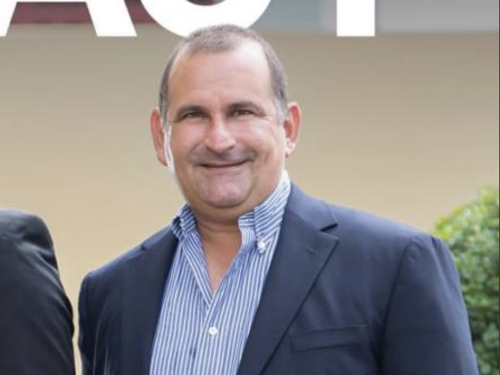 A senior national player, who spoke on condition of anonymity for fear of victimisation, said the Fifa-appointed normalisation committee—which now runs the Trinidad and Tobago Football Association (TTFA)—promised to pay players last week for outings against The Bahamas, St Kitts and Nevis and French Guiana. That was almost two months late, based on an agreement between players and administrators.
Even then, the TTFA would still be owing the players for three 2021 Gold Cup group matches against Mexico, El Salvador and Guatemala.
However, the senior player told Wired868 that some players got one payment for the French Guiana match in their bank accounts while some apparently got nothing at all—even as the Guardian credited the normalisation committee with all three payments.
Remarkably, the Warriors alleged that, after a discussion among themselves, it appeared that the Hadad-led body had not paid the overseas-based professionals or the Defence Force and Terminix La Horquetta Rangers players.
From the 23 squad members in the line-up against French Guiana, 17 are employed abroad or with the Defence Force and Rangers.
According to the source, TTFA acting general secretary Amiel Mohammed told a senior player that the outstanding money was wired to their accounts last Friday. But, three working days later, less than a handful of Soca Warriors had received any payment and, even then, it was for a fraction of the agreed sum.
The players yet to receive a cent for their troubles against French Guiana include Defence Force defender Curtis Gonzales (who scored the winning penalty), Norway-based goalkeeper Nicklas Frenderup (who saved a penalty), and Costa Rica-based defender Aubrey David (who played with eight stitches in his chin, after an injury in the opening Gold Cup qualifier against Montserrat).
And what did the local football administrators have to say about the 'mix-up'?
Mohammed, the player alleged, told the players' representative that he would 'talk to the accountants and get back to us'.
Mohammed and Hadad did not respond to questions from Wired868 on their handling of the debt to the Soca Warriors. And Alibey's only response to the players' accusation of misinformation was, 'You're funny as usual'.
To be a national footballer, the source said, was apparently to sign up for abuse and disrespect. The Hadad-led normalisation committee, which also includes Judy Daniel, Nigel Romano, and Trevor Nicholas Gomez, has broken almost every promise made to the players since they were inserted at the helm of the TTFA on 27 March 2020.
Routinely, the players would renegotiate and come to a new agreement, only to see it broken again.
The last football president to have a good relationship with the players on issues of payment, they claimed, was the late Raymond Tim Kee. (The Men's National Senior Team did not play any games during the short-lived tenure of William Wallace.)
"The person who dealt with as best as they could was the deceased Mr Tim Kee," said two players who spoke to Wired868. "He used to deal with us straight up and always made an effort to communicate. And he was a man of his word."
They compared Hadad to controversial former president David John-Williams.
"They always have some excuse for why they can't pay you and always blaming someone else," another player told Wired868. "They use the same tactics."
The source agreed.
"Hadad and John-Williams operate the same way," said the source. "Under Mr Williams, we were owed for long periods as well. They both had a lack of respect towards the players. 
"The only difference is you don't get any feedback from Hadad."
Hadad, the co-CEO of HadCo Limited, routinely tells football stakeholders that he can be reached at any time on his phone. However, he has not answered a message from Wired868 in over a year.
Team captain Khaleem Hyland communicated with Hadad initially but, according to the source, eventually tired of the unanswered messages.
So, with no external representation or tangible support from either the public or the Ministry of Sport and Community Development, the players feel they are left at the mercy of callous administrators.
The normalisation committee is due to host its first general meeting on 26 September, some 18 months after taking office.
Wired868 has provided readers with solid, independent journalism since 2012.  If you appreciate our work, please contribute to our efforts. 
Support Independent Journalism