The designation 'anonymous source' has become a talking point this week, in light of Wired868's two-part series 'The truth about Griffith'.
So I think it might be useful to explain how someone becomes an unnamed source for Wired868.
The three main questions asked in each and every case are:
Is the person in danger of imminent harm or victimisation if his or her identity is revealed? Is the person knowledgeable on the subject matter that he or she is offering information on? Can the person guarantee the accuracy of the information that he or she is trying to make public?
Wired868 gets many, many requests from persons who wish to comment anonymously or have a letter or column published under a pen name. However, unless the answer is 'yes' to all three of the aforementioned questions, we would not even consider it.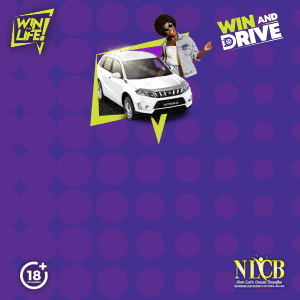 If X calls me to say a director has just purchased a red BMW, I would call two other sources to ask: Is anything unusual happening today? Did you notice anything different in the car park?
Unless and until I get corroboration from three persons to say the same thing without prompting, I would not even think about pursuing that story—no matter how significant it might be.
Whenever a journalist writes 'according to a source', he or she is counting on the trust of their readers. I will never take that trust lightly.
I would like to think that this is partly why, despite having written on many influential persons with deep pockets over the years, i have never been on the losing end of a lawsuit.
I vet my information very carefully.
In the instant case involving Commissioner of Police Gary Griffith, he tipped me off to a public row between his son, Gary Griffith III, and Trinidad and Tobago Men's National Team assistant football coach Kelvin Jack.
However, when I told Griffith that I would investigate the claims by speaking to members of the Soca Warriors team camp rather than merely check if complaints were made against Jack at the UK High Commission, as he recommended, the police commissioner did an about-turn, and suggested I leave the matter right there.
It is debatable whether that phone call qualifies as privileged information. He gave me information that he hoped would lead to a particular outcome in terms of what he wanted published; and then, seeing he would not have his way, tried to quash the story.
Subsequently, at a Trinidad and Tobago Police Service (TTPS) press conference, Griffith claimed the article about that row and other Wired868 pieces—some of which he contributed to—were written as part of a campaign by me to ensure that the Soca Warriors were unsuccessful, and to discredit his son.
After speaking with a few persons both in and outside of the profession, whose advice I trust, I agreed to give Griffith a six-hour deadline to recant his public statement, which he ought to have known was untrue.
If he did not, I warned him, then I would disprove his claim with the information at my disposal—even if that included messages he preferred to remain private.
Surely if there was one person who should understand that someone ought not feel compelled to hide another's misbehaviour, then that person should be the commissioner of police.
Many persons have offered their opinions on the subject, so I've taken the opportunity to explain to Wired868 readers not only how the information from Griffith was provided but also how we handle the matter of anonymous sources.