Concacaf's Qatar 2022 World Cup qualifying series began with 23 teams from the Caribbean, along with five from Central America, and one from North America. By this time next week, the only Caribbean team still in with a shot at Qatar might be Jamaica, who were not asked to go through the qualification process in the first place.
All three regional nations, Haiti, St Kitts and Nevis and Curaçao, lost the first of a two-legged knockout tie yesterday as the second round started—with only group winners invited.
St Kitts and Nevis, who topped Trinidad and Tobago in Group F, looked done and dusted inside the first half hour, as El Salvador made light of their away fixture to shoot three goals clear at Warner Park in Basseterre.
At the final whistle, El Salvador had a comprehensive four goal advantage to take into the second leg, with a double from the prolific David Rugamas. Rugamas, who plays professionally for Xelajú MC in Guatemala, is the only player to have scored in every Concacaf 2022 qualifying match so far and leads all Concacaf scorers with eight goals.
The 'Sugar Boyz' won their first three qualifiers against Puerto Rico, The Bahamas and Guatemala respectively before losing 2-0 to the Soca Warriors with a weakened starting team. Captain Julani Archibald and his crew would need a miracle to get past this phase now.

Haiti's deficit is more manageable, as they lost to a single goal from Canada forward Clye Larin at Port-au-Prince. But it won't get easier as they travel north for their second leg against an impressive Canadian outfit, that boasts of gifted Bayern Munch left winger Alphonso Davies.
Curaçao look the most likely candidate to overturn their first leg deficit, as they were edged 2-1 by Panama at the Estadio Nacional Rod Carew in Panama City. But it would be ironic if they are the only Caribbean team to advance from the preliminary round.
Curaçao did not start a single player born on their island yesterday, as their entire first-team, inclusive of head coach Guus Hiddink and stand-in Patrick Kluivert, hail from the Netherlands.
Regardless, a late goal from NEC forward and former Netherlands national youth player Rangelo Janga—born in Rotterdam to Curaçaoan parents—keeps them in the hunt and Panama have their work cut-out to resist them in the second leg.
The six nations meet again in the second leg of their World Cup qualifier on Wednesday 16 June. The three winners will join the United States, Mexico, Costa Rica, Jamaica and Honduras in the final qualifying round.
Concacaf WCQ Second Round
(12 June 2021)
St Kitts and Nevis 0, El Salvador 4 (David Rugamas 3, 27, Joshua Pérez 20, Darwin Cerén 64 pen) at Warner Park, Basseterre;
Haiti 0, Canada 1 (Cyle Larin 14) at Stade Sylvio Cator, Port-au-Prince;
Panama 2 (Alberto Quintero 55, Cecilio Waterman 77), Curaçao 1 (Rangelo Janga 87) at Estadio Nacional Rod Carew, Panama City.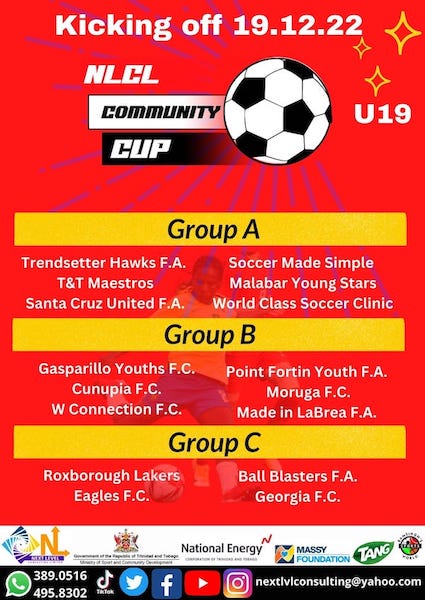 Concacaf WCQ Goal Scorers (for teams still active)
8—David Rugamas (El Salvador),
6—Cyle Larin (Canada),
5—Lucas Cavallini (Canada), 
4—Alphonso Davies [1 pen], Jonathan David [1 pen] (Canada), Duckens Nazon (Haiti), Gabriel Torres [2 pen], Cecilio Waterman (Panama), Keithroy Freeman [1 pen] (St Kitts and Nevis), 
3—Charlison Benschop [1 pen] (Curaçao), Frantzdy Pierrot (Haiti),
2—Mark-Anthony Kaye (Canada), Juninho Bacuna, Leandro Bacuna, Michael Maria, Kenji Gorré (Curaçao), Joshua Pérez (El Salvador), Carnejy Antoine (Haiti), Alberto Quintero, Jair Catuy (Panama),
1—Richie Laryea, Theo Corbeanu, Frank Sturing, David Wotherspoon, Alistair Johnston, Junior Hoilett [1 pen], Zachary Brault-Guillard (Canada), Anthony Van Den Hurk, Jarchinio Antonia, Elson Hooi, Brandley Kuwas, Rangelo Janga (Curaçao), Gerson Mayen, Juan Portillo, Walmer Martínez, Eriq Zavaleta, Darwin Cerén [1 pen] (El Salvador), Ricardo Adé, Steven Séance, Jeppe Simonsen, Derrick Etienne (Haiti), Jose Fajardo, Armando Cooper, Jorman Aguilar, Miguel Camargo, Francisco Palacios, Anibal Godoy, Edgar Bárcenas (Panama).
Concacaf WCQ Scorers (for eliminated teams)
6—Nigel Hasselbaink (Suriname),
5—Lyle Taylor [2 pen] (Montserrat),
4—Ricardo Rivera [1 pen] (Puerto Rico),
3—Kane Crichlow (Bermuda), 
2—Quinton Griffith [1 pen] (Antigua and Barbuda), Joshua John (Aruba), Emile Saimovici (Barbados), Carlos Bernandez (Belize), Jonah Ebanks [1 pen] (Cayman Islands), Onel Hernández, Maikel Reyes (Cuba), Julian Wade (Dominica), Dorny Romero [1 pen], Nowend Lorenzo (Dominican Republic), Sayadrel Lewis (Grenada), Darwin Lom, Robin Betancourth, Moises Hernández [1 pen], Luiz Martínez [1 pen] (Guatemala), Adrian Clifton (Montserrat), Juan Barrera, Ariagner Smith (Nicaragua), Isaac Angking (Puerto Rico), Sheraldo Becker, Shaquille Pinas (Suriname),
1—Eugene Kirwan, D'Andre Bishop, Peter Byers, Rhys Browne (Antigua and Barbuda), Terence Groothusen (Aruba), Niall Reid-Stephen (Barbados), Jesse August, Deshawon Nembhard, Deon McCaulay (Belize), Jaylon Bather, Dante Leverock, Knory Scott, Kole Hall (Bermuda), Luis Paradela, Carlos Vázquez, Dairon Reyes (Cuba), Briel Thomas, Chad Bertrand, Audel Laville (Dominica), Francisco Núñez, Domingo Peralta, Luis Espinal, Manny Rodriguez (Dominican Republic), Rudy Barrientos, Oscar Santis, Gerardo Gordillo, Marvin Ceballos [1 pen], Jorge Vargas, John Méndez (Guatemala), Terence Vancooten, Kadell Daniel, Omari Glasgow, Emery Welshman (Guyana), Nathan Pond, Rohan Ince (Montserrat), Marvin Fletes, Dshon Forbes, Matias Belli Moldskred, Richard Rodriguez, Byron Bonilla, Juan Barrera (Nicaragua), Devin Vega, Gerald Díaz, Jaden Servania, Lester Hayes (Puerto Rico), Vinceroy Nelson, Kimaree Rogers, Omari Sterling-James, Romaine Sawyers (St Kitts and Nevis), Oalex Anderson, Zidane Sam (St Vincent and the Grenadines), Ryan Donk [pen], Gleofilo Vlijter, Florian Jozefzoon, Roland Alberg (Suriname), Levi Garcia, Sheldon Bateau, Ryan Telfer, Joevin Jones, Duane Muckette, Khaleem Hyland (Trinidad and Tobago).