The Ministry of Health has vetoed the West Indies Cricket Board's attempt to host South Africa in Trinidad next month, with chief medical officer Dr Roshan Parasram credited with the final word.
The two cricket nations are scheduled to face each other in two Tests and five Twenty20 internationals and the WICB wanted the entire series to be held in the twin island republic. The Trinidad and Tobago cabinet was game but, according to two sources, Dr Parasram was not.
Dr Parasram's ruling would have considered an explosion of Covid-19 cases over the past month. From a total of 542 beds within the parallel healthcare system, the Ministry of Health is down to 239 available spots.
At present, there are 3,236 active cases in the country with an additional two deaths and 291 new cases over the past 24 hours. Trinidad and Tobago had 12,396 positive cases from 138,704 tests since the onset of the pandemic in March 2020, with 191 fatalities.
The government has fully vaccinated 480 persons to date, while another 57,744 citizens have received their first shot.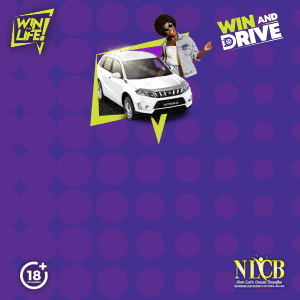 The WICB, led by recently reelected president Ricky Skerritt, has less than a month to find a new venue for the South Africa series.
The Caribbean Premier League (CPL) cricket organisers have already sourced a different host nation for their T20 tournament in 2021, as they recently confirmed their switch from Trinidad and Tobago to St Kitts and Nevis.
The latter nation, unlike Trinidad, has only one venue capable of hosting elite cricket, which means all 33 matches will be played at Warner Park, Basseterre. However, the organisers hope to avoid over-use of the match venue by insisting that teams train elsewhere.
"As any agronomist will know, to play 33 games in one venue is going to be challenging," CPL chief executive Pete Russell told ESPN CricInfo. "[…] So we will be making use of the training facilities which are away from Warner Park. Effectively, Warner Park will just host the games."
The Government of St Kitts and Nevis has already given a first vaccination shot to over 20 percent of its population—which numbers 52,000—and hopes to fully vaccinate 70 per cent of the country by July.
The CPL, which bowls off on 28 August, intends to benefit by selling tickets for up to 50 per cent of Warner Park's capacity to would-be patrons who can prove they were vaccinated.
The Trinidad and Tobago Men's National Senior Team football players and staff still hope that the CMO allows the normalisation committee to host St Kitts and Nevis for a crucial Qatar 2022 World Cup on 8 June.
However, Dr Parasram is unlikely to budge, outside of a miraculous drop in cases over the next two weeks.
The Ministry of Health urges the public to maintain the health measures outlined below:
Wear a mask over your nose and mouth when you go out in public
Keep your distance from others (six feet);
Stay home if you are ill;
Wash your hands often with soap and water or use an alcohol-based hand sanitiser;
Cough into a tissue or into the crook of your elbow;
Avoid touching your face;
Clean then sanitise surfaces (eg table tops, door knobs and cell phones).
The ministry also reminds the public that persons who have received the first dose of the Covid-19 vaccine should continue to follow all of the public health guidelines, in order to safeguard their health and that of their loved ones.