For footballers, returning to your club after an international match window is akin to slipping back into work after taking a casual day off. You try to draw as little attention to yourself as you can, and to look as fresh and focused on your employer's immediate concerns as possible.
In the case of Trinidad and Tobago and KV Mechelen defender Sheldon Bateau, that meant gritting your teeth and acting as though there were no lingering effects to an abductor strain suffered in a 3-0 World Cup qualifying win over Guyana on 25 March.
Bateau scored Trinidad and Tobago's second goal, off an inswinging Levi Garcia free kick in the 16th minute, before being replaced at halftime with his team already three goals clear.
Head coach Terry Fenwick wanted Bateau's experience against Puerto Rico too and, three days later, he played the full 90 minutes on astroturf in a 1-1 draw at Mayaguez—despite missing a couple training sessions between the two outings.
On Saturday, Bateau was an unused substitute as Mechelen lost 2-1 away to Sint-Truiden. Mechelen are 12th in the Belgium First Division and three points shy of eighth spot and a playoff berth, while Sint-Truiden are 15th in the 18 team table. With two games left in the 2020/21 regular season, it was a disappointing result.
Bateau hopes for the chance to give Mechelen a positive end to their season but understands the risk whenever he leaves Europe to represent the twin island republic.
"You're never sure when you go on international duty if you will keep your spot," Bateau told Wired868, "especially guys who are going far distances from me." 
Most of Mechelen's international players are Europeans, which means they are rarely more than four hours away from the club. Bateau and 19-year-old Burkina Faso full back Issa Kaboré, who is on loan from Manchester City, are the exceptions. But even then, Bateau's situation is more problematic for his employers than Kaboré's.
"There is a direct flight to Burkina Faso from Belgium, which is six to eight hours," said Bateau. "I had a two and a half flight from Belgium to Madrid, and then an eight hour flight to the Dominican Republic. Then it was a one hour flight to Puerto Rico and a three hour bus drive to the hotel.
"And I had to repeat the same [journey] to return to Belgium…" 
Trinidad and Tobago flanker Joevin Jones also had an international hangover. In his case, there was no hiding the thigh strain that forced him off the field in the second half against Puerto Rico.
Jones' close ranged finish had put the Warriors ahead in the 55th minute; but, six minutes after his injury-enforced substitution, Puerto Rico levelled the scores.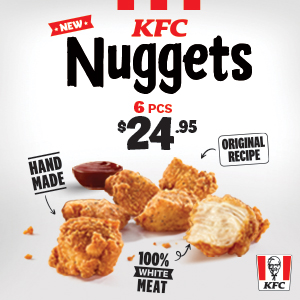 The versatile player agreed terms with United States Major League Soccer (MLS) outfit InterMiami CF—the team is owned by former England football captain and celebrity David Beckham—in the build-up to the World Cup qualifiers. But when he met his new coach, Phil Neville, for the first time, he was injured.
"I haven't met Beckham yet but I met Phil and the players; and it was brief," said Jones. "[…] He said he doesn't want me to rush back [into action] and he wants me to be fully fit."
Neville's support did not totally placate Jones, who is expected to resume full training on 14 April—just four days before InterMiami's first game of the 2021 season against Beckham's former team, Los Angeles Galaxy.
"I am a little disappointed because it is a new club [for me] and I have to come fight for my position," said Jones, who left Seattle Sounders on a free transfer. "The other guys are already there, working hard… But hopefully I will be back soon."
Jones has mixed feelings about Trinidad and Tobago's start to the Qatar campaign too; but, for now, he sees a half-full glass. 
The Warriors trail St Kitts and Nevis by two points with as many games remaining. Only the group winner advances to the next round, so Trinidad and Tobago's clash with the 'Sugar Boyz' on 8 June should be decisive.
"Four points from six is a good start," said Jones. "The last two games are must win; but then from the start we wanted to win all the games. So we are still in it."
On the surface, Jones is an elite professional athlete who is being paid quite well to play the sport he loves—but that is just the top layer. 
This May, Jones' girlfriend, Tamika, has a visa appointment in Port of Spain for herself and their 18-month-old daughter, Joneeka, who hope to join him in Miami soon. The pair were denied a visa last year, which meant Jones spent much of the pandemic alone in his apartment in Seattle. It coincided with a difficult season in which he missed a combined two months of action due to injury.
"It is the poorest season I ever had in my career," said Jones, in a previous interview.
Perhaps it was not unexpected then that he was not firing on all cylinders for Trinidad and Tobago last month. He had not played a competitive match in four months, since the close of the MLS season.
"I have been playing with injuries for a long time—playable injuries but still injuries," said Jones. "I had a lot going on last year. This year is like a comeback year for me, to be more focused and get back [my] love for the game."
Then came that botched penalty against Guyana, just 35 minutes into the affair on 5 March.
Jones is Trinidad and Tobago's regular penalty taker and got his last goal from the spot in a 1-1 draw away to Martinique on 6 September. The Warriors were already two goals clear when he faced Guyana custodian Akel Clarke.
Jones' penalty was blocked by the goalkeeper low to his right, however the rebound fell fortuitously to the former Carenage resident. Jones tried to fake Clarke and scoop the ball over him—perhaps, instinctively, to embarrass his opponent as revenge for the initial save.
But Clarke fended that away too, before blocking Jones' third blast with an outstretched leg.
"I am not the first to miss a penalty and I won't be the last," said Jones. "[…] I tried to come off cheeky and it didn't work."
Ultimately, Jones' missed penalty did not cost the Warriors much, as they still won the game handsomely. And he made amends with the opening goal against Puerto Rico, before bad luck struck again as he felt a jolt of pain in his thigh.
It is as though every silver lining Jones finds has a cloud.
Players can be easy targets and Jones did not hide from his error. But, as Bateau explained, they are just one part of the machinery.
"I know we have some die-hard fans and I want to say thanks to them and continue to be patient," said Bateau. "But trust and believe that everything is not on the players. There are issues the players have to deal with on a daily basis; but we go on the field and give our best. 
"Sometimes our best is not enough and we understand that. But we ask them to be patient and try to understand the game better and not just target individual players.
"There are people behind the scenes who should take some responsibility also."
Bateau credited the Fifa-appointed normalisation committee for getting him business class tickets for his eight hour flights between Spain and the Dominican Republic. It meant less strain on his body and suggested that his health was a concern to the administrators.
"That is progress," he said.
The March match window was the first meeting between the Fenwick-led technical staff and the senior players and Bateau believes the relationship between the two parties is a work in progress.
Trinidad and Tobago coaches—Stephen Hart and Dennis Lawrence were exceptions—often fall short when it comes to relaying scouting reports and engaging in video analysis with players, according to Bateau. This is frustrating for the foreign-based players who are accustomed to a high level of detail in their pre-match preparations.
"From players to staff, I think we can improve a lot and I am looking forward to that, because we should all have the same goal, which is to get to the World Cup," he said. "I think holistically we need to work on more details offensively and defensively as a team—I don't think we do enough of that. Too many times, it is just an eleven going on the field with very little instructions until the game starts, which I think is too late.
"[…] For players like myself, coming back to play for Trinidad can feel like a step down—and I say that in the most respectful and humble way. But it can be a mental battle to keep your professionalism when things are not up to standard with basic things like uniforms, or video analysis, which is normal in football today."
Bateau gave his view on the different outcomes against Guyana and Puerto Rico last month.
"Puerto Rico were not better than Guyana, they were just better organised," he said. "A key factor in today's football is analysing your opponents and I feel we didn't do enough. In the first game, we were a bit lucky because Guyana were not organised either. But it was different in Puerto Rico where we struggled to find spaces and when we found spaces we struggled to capitalise."
Bateau suggested too that it is important for the Warriors to find ways to get the most out of Garcia, who is the country's most—or only!—penetrative weapon at present.
"Our strength is through Levi Garcia; it is no secret," said Bateau. "But I don't think we do enough to give him other solutions when he has the ball and to create distractions. Like have the wingback overlapping so [an opponent] has to follow otherwise he can slip it to him; and also through the movement of the striker and opposite winger."
Again, Fenwick has had Garcia for just two games now. It is expected that the Englishman would have better ideas about utilising the 23-year-old attacker in the June match window. 
Or maybe Bahamas and St Kitts and Nevis would lack Puerto Rico's competence in denying space to the Trinidad and Tobago team.
Either way, Bateau knows that, to get to Qatar, the Warriors must improve significantly in all aspects.
For those who scoff at the ability of the current national player to play in a Fifa tournament, it is worth noting that Bateau has done so already—twice! He represented Trinidad and Tobago at the 2007 Korea Republic Under-17 World Cup and the 2009 Egypt Under-20 World Cup.
Four members of the current national team played in one or both of those tournaments too: Khaleem Hyland, Aubrey David, Robert Primus and Marcus Joseph. A fifth, goalkeeper Marvin Phillip, played at the 2001 Under-17 World Cup, although Trinidad and Tobago qualified automatically as the host nation.
Bateau is 30-years-old and reckons that the 2022 campaign is the last realistic chance for him and his former national youth teammates. Columbus Crew midfielder Kevin Molino, who missed the opening qualifiers with a hamstring strain, should return to face the Bahamas and St Kitts and Nevis.
Thus far, Fenwick has not appeared keen on other members of the 2009 squad, like: midfielders Leston Paul and Sean de Silva, and defenders Daneil Cyrus, Mekeil Williams and Curtis Gonzales.
"Unfortunately we didn't [qualify for the senior World Cup] under Dennis Lawrence, so this is basically the last chance we have," said Bateau. "This is the core of the team  now and I think more of the players from the Under-20 World Cup should be involved; but that is the call of the coach."
Fenwick has spoken frequently about flooding his team with young talent, without actually doing so. Bateau sounded a warning about prematurely putting the experienced players out to pasture.
"After this campaign, we will need to depend on the younger generation, but the problem is they don't have the benefit of the experience that we had at their age," he said. "Although I played in two world youth cups, I couldn't make the national team until I was 21 because there was so much quality ahead of me like Keyeno Thomas, Seon Power, Carlyle Mitchell, and Makan Hislop. And there were still players like Stern John, Jason Scotland and Hayden Tinto in the side. 
"I got into the side after I started playing professionally in Belgium. Now it seems much easier for youths to make the team, but we can't compare ourselves to the bigger countries. 
"The experience a player has in Europe at 21 is not the same experience a 21-year-old has in Trinidad or the Caribbean."
When Bateau and Jones fly back to the Caribbean in June—Bateau is desperate to play in Trinidad, rather than their adopted home ground in San Cristobal!—they will put everything on the line to advance from their group.
"We go out there and play for our families, ourselves, and our country," said Jones, who insisted that the players will not be put off by issues outside their control.
He hopes the public supports their efforts. Bateau wants players, coaches and administrators to be singing from the same hymn sheet.
Both are open to new additions to the player pool, as Fenwick claimed that at least a dozen overseas-based professionals of Trinidad and Tobago parentage are interested in joining the campaign.
"New additions are always great for the team if they can add to the team's goal," said Jones. "It is always good to see new faces. I think Danny [Phillips] came in and did a great job." 
Whether or not there are significant changes to the roster, Jones believes T&T have the talent to top their group and praised his new midfield colleagues.
"Michel [Poon-Angeron] is young but I think he did a good job," he said. "[And Duane] Muckette is a pure 'baller'. He will go for the ball and bring it to you, and he is good at helping you keep possession."
Bateau agreed that an injection of new talent could be an asset to their qualification chances. However, again, he sounded a warning. 
At present, players like Hyland, Jones, Molino, Primus, David and Bateau have played together for over a decade and are able to find solutions for each other on the field, without much input from the technical staff. But a lot more tactical guidance will be required with multiple fresh faces.
"Players will be coming from different levels and with different philosophies," said Bateau, "and it is the job of the coach to fuse that together and make sure we clearly understand his philosophy."
There would be a challenge to the Robert Hadad-led normalisation committee too.
"As we look to give passports to foreign guys, I think we need to raise the level [of our support]," said the international defender. "For me, it is not a problem coming despite having to deal with these things because I love my country. But for them, [representing Trinidad and Tobago] is about helping their career.
"So if they come and see things like what we deal with during our preparation for the game…"
Regardless, Jones and Bateau said the Warriors will do their part.
"We need to improve collectively—the whole team," said Jones. "We need to be more clinical in front of the goal and put away the chances. When we get our chances, we need to take them."
Hopefully, Trinidad and Tobago's national footballers are not the only members of the TTFA's set-up who were engaged in self-analysis after the first match window.