Tobago is getting ready to see a jump in travellers from Trinidad over the Easter holiday. At today's Ministry of Health virtual media conference, the county medical officer of health (CMOH) for Tobago, Dr Tiffany Hoyte, said villas were predicting a 98% occupancy rate, while apartments and hotels were expecting 76% and 67% occupancy rates.
Wired868 was told there were no separate border controls, such as negative PCR test requirements or mandatory isolation, for travellers between the islands.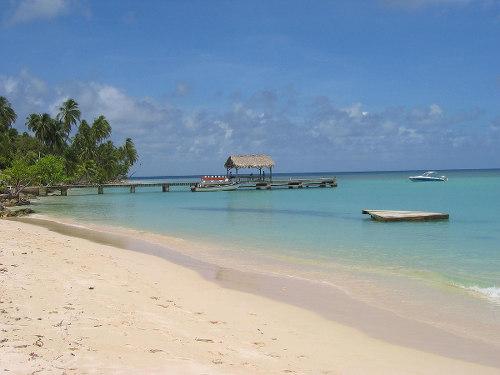 Dr Maryam Richards, principal medical officer at the Ministry of Health, said: "Regarding the travel of persons from Trinidad to Tobago, we do work very closely with CAL (Caribbean Airlines) as well as the Port Authority of Trinidad and Tobago in ensuring that all Covid-19 mitigation measures are in place.
"That is, in terms of sanitisation protocols, contact tracing, constant communication and feedback, as well as looking at the occupancy levels of the vessels that are moving persons back and forth, or the Caribbean Airlines flights."
She did say, however, that nationals returning to Tobago from abroad would face standard border restrictions and would be quarantined in facilities in Trinidad before travelling to Tobago.
Dr Hoyte said that the health ministry was having discussions to sensitise tourism stakeholders, such as hoteliers and reef tour operators, about Covid-19 protocols in anticipation of the influx of Trinidadian visitors over the Easter weekend. She added that the Trinidad and Tobago Police service was also involved in these discussions and were prepared to enforce the protocols.
But, she said, travellers had personal responsibility, too. She reminded visitors to continue wearing masks, even on beaches, washing their hands and practising social distancing.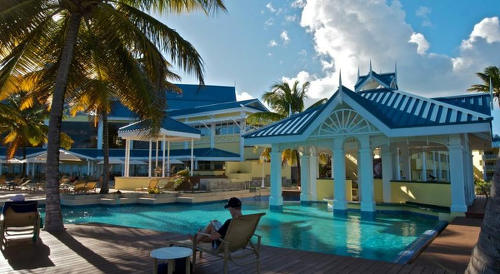 Dr Hoyte reiterated that Covid-19 was still in the community. She cited that 30% of Tobago's recorded positives were asymptomatic cases found through contact tracing.
Technical director of the epidemiology division Dr Avery Hinds added that would-be travellers should not travel if they had symptoms of respiratory illness.
"If you are ill, you may want to postpone the timeframe in which you travel," he said. "Do not travel if you are ill, do not travel if you feel stuffy, feverish, having respiratory symptoms of any sort."
Just 2% of all positive Covid-19 cases in the country, or 159 of the total 7,790 cases,  has been detected in Tobago.
Dry Hoyte said that Tobago recorded its last positive result on 3 March, meaning the island has had no new confirmed cases for 13 days.
"Most recently, we had a 30-day period where we had no recorded cases from the 28th of January until our most recent cases," she said. Before that, there was a 26-day period of no new cases between October and November 2020.
When Wired868 asked whether separate public health restrictions should apply to Tobago given how differently the virus had spread through each of the islands, Dr Hoyte said that there was no difference in context between the islands.
While she admitted the issue had been widely discussed throughout the pandemic, she said that Trinidad and Tobago were separate islands but one country with no restrictions of movement between the islands via the air and sea bridges.
"Whatever is going on affects everyone because everyone is able to move around. So even if there are no recorded cases here, if there are a number of cases being recorded in Trinidad, because those persons can move freely, it means that we still have to stick to the public health policies and the Covid-19 protocols to protect everyone," she said.