The following article was first published in the Trinidad Express on 27 October 2005 and written by Lasana Liburd:
Otis Seaton was hired by Don Leo Beenhakker as the muscle. The Trinidad and Tobago national football team coach needed a player with the energy and courage to protect his back four and the street smarts to link up with his more valued front-runners like Stern John, Dwight Yorke, Russell Latapy and Carlos Edwards.
Seaton took the assignment. But he always felt he could bring more to the red, white and black family.
He knew that if he proved himself trustworthy and if combined dedication and patience to his own offensive talent; then his chance would come.
Anyone fortunate enough to have been at the Hasely Crawford Stadium on 12 October 2005 or who witnessed it on live television will remember when Seaton became a 'made man'.

Mexico were leading one-nil when Signor Latapy drifted inside from the left flank. Seaton was not slow to spot an opportunity and sprinted in the vacant area to receive the ball.
"I took a chance and made a run," said Seaton told the Express Sport Magazine. "And I told myself: 'you see me I going and do my thing'. Then I saw the opening and I just hit."
'Say hello to my lit-tle friend!'
Ever saw 'Scarface'? It is Al Pacino's signature movie and depicts a penniless but ruthless Cuban refugee who rose from obscurity in the Miami slums to become a gangster kingpin. Seaton has his own copy of the flick.
It is not the drugs and violence that appeal to Seaton, although he saw enough of both evils while growing up in Malick. Rather, it is the tale of the underdog who beats an unsympathetic and uncaring establishment.
Mexico, ranked fifth in the world, do not expect to lose matches to Trinidad and Tobago. But they did not cater for Seaton's stinging 25-yard shot that ricocheted off the upright and dropped obligingly for John to complete the kill in the 43rd minute.
Eighteen minutes later, T&T completed the reversal against their clearly rattled guests with another John strike, again instigated by Seaton. Those two goals ensured that the tiny twin island republic remain in the hunt for a place in the 2006 World Cup tournament in Germany.
On November 12 and 16, Trinidad and Tobago must repeat the trick in a two-legged Play Off against Asian outfit, Bahrain.
But first, let us make peace with the gangster flick aficionado who helped take us there.
The Express Sport Magazine cornered Otis Seaton last Saturday. Or was it Aurtis Whitley?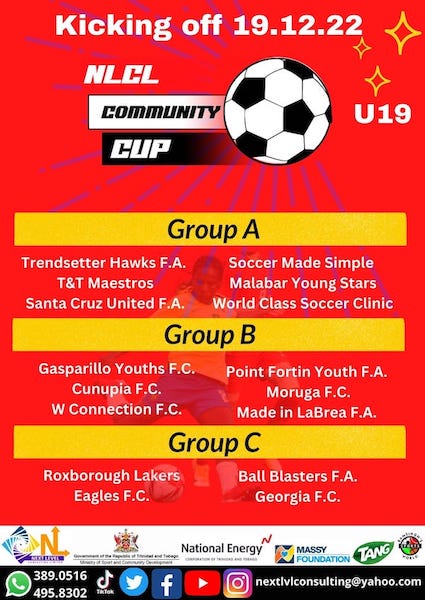 Fittingly, our man of mystery has two names and even more stories about his rise from the streets of Malick to the sinking of Mexico.
Seaton joined his CL Financial San Juan Jabloteh teammates for Saturday's 'Death March' through Port of Spain in protest of the growing crime and murder rate and was unwinding at Tony Roma's Restaurant when we spoke.
His cap was pulled tightly over his short dreadlocks while he sported a gold chain and ID band. He wore short pants and button-up tee shirt.
Aesthetically, Seaton fits the stereotype of the streets that gave birth to him. His taste in music—he loves 50 Cent—and movies are the trimmings.
Only Seaton is not and never has been a thug. There is not so much as a traffic violation on his record and the only gang colour he wears is the national red, black and white strip.
Confused? Well, maybe your understanding of 'ghetto culture' is not as sharp as you think.
But do not expect Seaton to change for your benefit. The 28-year-old is doing things his own way and the country may be better off if more youths followed his example. The key, according to Seaton, is dedication to craft, the capacity for hard work, respect for your counterparts and an eye for opportunity.
And, of course, finding the right trade.
Seaton can quote Pacino's Tony Montana character but he prefers to meditate on the calm authority of French midfield star Zinedine Zidane. Zidane will retire a legend. Montana suffered a brutal death while still a young man.
The national star advised youngsters to choose life over death.
"It have certain bad boys who will encourage the boys [to do the wrong thing]," said Seaton, "and what the young boys fail to realise is you have a gun on you now but you won't have a gun on you all the time. So what happen when you meet someone you did something and you don't have it on you? 
"It is no life to live to be looking behind your back all the time. You don't have to join a gang or do the wrong thing to eat. You can be positive and eat too."
Seaton chose wisely.
Twenty years ago, his father, Clyde Seaton, migrated to the United States where he found work as a tiler.
The eight-year-old Aurtis Otis Whitley was the first of three children by Seaton and his common-law wife Cheryl Ann Whitley, while Aurtis also a younger sister from a different union.
The elder Seaton remains close with his family who often travel to visit him in New York, while he telephoned daily and provided regular assistance. Years later, he offered to help his firstborn get US citizenship and they reasoned that it might be easier if they shared the same surname.
That was when Aurtis Whitley chose to become Otis Seaton. One snag though. The 'footballer otherwise known as Aurtis Whitley' had to wait for his passport to expire before he can make the transformation complete.
"When that happens," he explained, "I can change my name to Aurtis Otis Seaton-Whitley if I still want to."
As a young boy in Malick, though, he was a 'nobody' in a tough neighbourhood. His first lesson was to conquer fear.
"My father brought me up [teaching me] not to fear anybody," said Seaton. "I am not a rebel but I am not a stupidee either… In Malick, fellahs would advantage and disrespect you if they can get away with it.
"The only way to get your respect is to stamp on that one time because if they disrespect you now and you allow it they will want to disrespect you all the time."
Seaton wore his fearlessness like a badge of honour. Apart from his fists, he discovered that he was handy with a football too.
He learned the rudiments of the game in his backyard from uncle, Russell Seaton, and always dreamed of playing for his country. But it was Malick Senior Comprehensive who gave him the chance to showcase his talent.
At 17, he lined up in a dominant Malick squad that included Arnold Dwarika, Gary Glasgow and Stokely Mason, who were already national youth stars. If they felt Seaton would be happy to merely play alongside them, they were mistaken.
"I felt that I could do those same things [they were doing] and that I could match up to them," said Seaton. "So I wanted to reach to their level or further because I like to set myself goals."
It started a theme throughout Seaton's career. The higher the bar, the more determined he was to succeed. But he never compromised his principles.
There were two major disappointments.
In 1997, he signed for Portugal Division One club, Vitoria Setubal, after his first and only overseas trials. He stayed for six months but it was a bittersweet experience, which ended in his departure that winter.
"It was really tough because my agent [Toze Francisco] just dropped me at an apartment and disappeared," he said. "And there was no one around who spoke English. So I would just go to training and then head home. I never went out at all.
"At the end of it, there was a disagreement with the management… Each player had an apartment and my heat broke down but I couldn't speak the language so I told the club [through a translator] and asked them to send someone to fix it.
"Out there was very cold and two weeks passed and nobody still came to fix it. I said 'if is all this have to go on, is better you all let me go back to where I come from'. I not leaving my homeland to go in a next country and be treated like that."
He was hurt too when ex-national coach Bertille St Clair dropped him during his first stint at the helm. St Clair recalled Seaton on several occasions but the player refused the invitation.
"[St Clair] is only the coach who never gave me the inspiration to play football," said Seaton. "He never told me anything, he just didn't pick me. I got called many times after when he was the coach but I never went."
Seaton's career flourished regardless from Malick to Nestle's, Superstar Rangers, Young Hearts and Jabloteh. He still hopes to play abroad but he won't let his current status stop his growth.
As with Malick, Seaton does not bat an eyelid when he turns out for national training and finds himself competing with players like Yorke and Latapy.
It is friendly battle, of course. Seaton insisted he has never before felt the camaraderie that exists within the present squad. But he will not sell himself short.
"I had to earn my respect on this team," he said. "These fellahs are good players and the majority of them are overseas players and I am a local player. Even now, I think there will be even more pressure because they will be expecting me to have an even better game.
"They will be watching now and saying 'alright, they know I can do that and that' and they will expect to see it."
Seaton savours the challenge.
"I know what I am capable of doing and I work real hard in training," he said. "So I am not going to just lie down. I am ready for it."
Beenhakker may have found a new hitman.