Christopher Henry 'Universe Boss' Gayle, born 21 October 1979, contrived to pass a fitness test that Shimron Hetmyer, born 26 December 1997, failed—as did Barbadian all-rounder Roston Chase, 27, and Jamaican pacers Oshane Thomas, 23, and Sheldon Cottrell, 31. 
All four of those who failed have been active in the 2021 Super50 Cup competition which ended in Antigua this weekend.
Like Gayle, Dwayne Bravo, born 7 October 1983, and Fidel Edwards, born 6 February 1982, were also able to attain the minimum fitness standard required for selection on the white ball squads lead selector Roger Harper and his panel have settled on for the six games against Sri Lanka next month.
That at any rate is what the selection panel would have us believe. And though it has not yet come up, expect that 300-plus-lb Rakheem Cornwall, born 1 February 1993, will also be deemed to have passed the test in time for the Tests towards the end of this month.
"The selection panel thinks that [Gayle] can still add great value to our team," Harper offered in defence of the choice of the 41-year-old opening batsman who has many impressive firsts to his name and a ton of international runs besides.

My distinct impression was that CWI's current focus is preparing a squad for the 2021 ICC T20 World Cup in India in October/November while at the same time ensuring that WI accumulate points towards qualification for the 2023 ICC ODI World Cup in 2023. 
So as I perused the two selected squads, a scene from The Exorcist came back to me. Remember how Regan McNeil's head does a slow 1800.turn? Harper and co, it seems to me, know the trick; they too are looking forward but facing backward.
Mind you, a record that boasts 301 ODI matches, almost 10,500 runs, including 25 centuries, 54 half-centuries and a double-century is a pretty powerful argument. Not to mention 103 matches, over 7,000 runs, 15 centuries, 37 half-centuries and two triple-centuries in Tests. 
But vying with that truly impressive record, there is an abiding image from World Cup 2019. Gayle is acknowledging the crowd's applause after he managed to field a ball that had not been hit straight at him. 
At last! And that was a year and a half ago!
I really can do no better than to point readers to a piece I penned early last year with an unambiguous headline.
Here is the gist of it, the 'he' speaking being Dwayne Bravo and the 'he' spoken about Gayle:
"Obviously he is on the other side of 40," he ends, "so it is just a matter of managing him properly and picking different series to play him."
And run the risk, he never says, of another breakdown in Australia in October/November.
Whether UB is retired or unretired, I reckon reasonable people would agree with me. It would be better to tell the white ball Rolls Royce thanks for his yeoman service to West Indies cricket and focus our energies on the new fleet. Young, strong, healthy talents like Brandon King and Sunil Ambris may never boss the universe. But they might, I suggest they be told, make their own mark if they work hard enough.
At 25 and 26 respectively at the moment, both can, I imagine, be around to serve West Indies cricket long after the Universe Boss gets to 45 and begins, perhaps, to contemplate final, definitive, point-of-no-return retirement.
The only things I would change in that year-old extract are the players' ages, 'India' for 'Australia' and the number of 'young, strong, healthy talents'. I would include 27-year-old Chandrapaul Hemraj and, deleting the 'young', add 35-year-old Lendl Simmons and 29-year-old Evin Lewis to the list.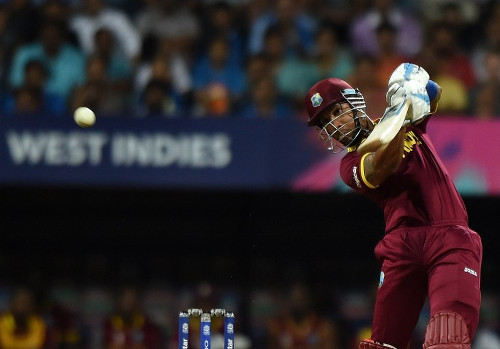 Mind you, I am all for getting rid of the bath water without doing the babies any harm. Where Harper and co and I disagree is on the definition of baby and bath water; and, therefore, just where in the ablutions process each of Gayle and Edwards sits—I dare not say stands.
A year ago, DJ Bravo was clear that, in Harper's words, Gayle 'can still add great value to our team'. I agree 100%. However, despite not having seen Gayle in the field recently, I would add '…in the dressing-room. On the field, he is not unlikely to be liability rather than asset'. 
And on the final balance sheet, I see his inclusion in the starting XI possibly having to be recorded in the red column—even under the astute handling of Kieron Pollard,. 
How I would love to be wrong! I think of Cornwall's athletic—oxymoron or mere striking juxtaposition?—slip catch that ended the Dhaka Test. And I wonder.
I also think of Andre Russell, born 29 April 1988, in the last World Cup. 
And finally I think of DJB saying that he is 'looking forward to playing with him once again in the maroon. That will be good to see the Universe Boss […] on the field again along with [Andre] Russell and [Sunil] Narine, all these players who we all wanted to play'.
In the Sunday Express, cricket director Jimmy Adams calls no names, adamant that all omissions can be explained by consistent policy. I am sceptical.
I think back to Clive Lloyd's suggestion that the selectors 'will have to sit down and discuss with the players' who should captain the red ball side. 
And I ask myself if the selectors have not sat down with some of the senior players to arrive at this white ball mix which includes young talent but is top-heavy with experience.
By the end of this weekend, WI shall have a good idea of just how well that mix will serve us. 
T20 SQUAD: (Projected starting XI numbered to 11)
1.Evin Lewis, 2.Lendl Simmons, 3.Chris Gayle, 4.Nicholas Pooran (v/captain), 5.Rovman Powell, 6.Dwayne Bravo, 7.Kieron Pollard (captain), 8.Jason Holder, 9.Fabian Allen, 10.Kevin Sinclair 11.Fidel Edwards.
Subs: Andre Fletcher, Obed McCoy, Akeal Hosein