"America won't have [Christian] Pulisic, so it will be an easy game," Trinidad and Tobago Football Association (TTFA) acting general secretary Amiel Mohammed supposedly told a football insider, as he bragged about the Fifa-appointed normalisation committee's coup in securing a friendly match against Concacaf giants, the United States.
Mohammed could not be reached for comment, and neither confirmed nor denied the anecdote. His aloofness is totally in sync with his current employer.
Eleven months have passed since the Bureau of the Fifa Council named Robert Hadad, Judy Daniel and Nigel Romano as its normalisation committee members on the twin island republic. And it is more than four months since the TTFA membership ceded power to the trio.
In that time, Hadad, the chairman, not only failed to hold a single national press conference to share his vision for the role, but he is yet to conduct a solitary general meeting to consult with football stakeholders.
Arrogance and an inflated sense of self-worth are not unusual traits in leaders, particularly within the TTFA. They are not irredeemable character flaws. However, a lack of accountability and the refusal to adhere to guidelines for improved decision-making are traits that lead to ruin.
Trinidad and Tobago's 7-0 loss to the United States, a joint-national record and one goal shy of USA's all-time landmark triumph over Barbados, will forever be a stain on the record of current Soca Warriors head coach Terry Fenwick.
But, as knowledgeable sport people know, the on-field result is a reflection of the preparation—and that goes as much for the guidance and organisation of Hadad's committee as it does Fenwick's antics.
Whether there is much football know-how between Hadad, Daniel, Romano and Mohammed is open to debate. 
But more concerning is that the quartet appear to have manipulated the functioning of the local football body so that they, like former president David John-Williams, always feel they are—to paraphrase ex-Soca Warriors head coach Stephen Hart—the smartest people in the room.
"The [normalisation committee] wouldn't have the expertise to deal with a technical report from Terry Fenwick—certainly not," said Downer. "Even if the board was in existence, the majority of the people on the board, excluding [former Concacaf technical committee member Keith] Look Loy, would not have had the expertise to dissect it…"
One can substitute the 'technical' committee with finance, legal, sports medicine, marketing, and so on. Fifa mandates active standing committees in its own statutes and insists all member associations do the same, so as to compensate for an anticipated lack of specialised knowledge and to ensure that there is a variety of strong opinions on every subject.
Article 20 in the TTFA Constitution states standing and ad-hoc committees 'shall advise and assist the board of directors in fulfilling its duties'. 
"The word shall means you must have them," said Osmond Downer, one of the framers of the local football constitution. "How can you have shall when they are not there?
"[…] It is in the constitution because they are necessary bodies, according to article 20. It is not a matter of choosing not to have them. It is a matter of you must have them—must!"
During the 'DJW' era, a period in which the Men's National Senior Team slid from 49th to 104th in the Fifa rankings, the TTFA never had more than three functioning standing committees at any given time from a minimum of 15.
It meant once John-Williams controlled the board, he could run football without hearing any voice of wisdom but his own.
World Cup 2006 stand-out Shaka Hislop, one of the framers of the TTFA constitution, was among a half dozen qualified persons to weigh in on the implications of John-Williams' negligence.
"The thinking behind the multiple committees, in my view, was to provide a comprehensive oversight and input into all the necessary functions and programs of a properly run FA," Hislop told Wired868, "with overarching responsibility for programs ranging from youth to senior levels, grassroots and developmental through to elite; for both women and men.
"The fact that so many of these committees are inactive suggests a unilateral approach to our football governance. [And the concern about such a governance style] was one of the main drivers behind the then TTFA administration calling for constitutional reform in the first place."
Between December 2019 and January 2020, the William Wallace-led administration appointed members to eight standing committees. However, Fifa's intervention last March and the ensuing chaos saw all but the referees committee grind to a halt.
And Hadad seems to be returning the TTFA to DJW's autocratic style.
On 18 January 2021, the normalisation committee chairman—almost a year after his initial appointment—confirmed what everyone suspected by then. He did not believe the rules should apply to him.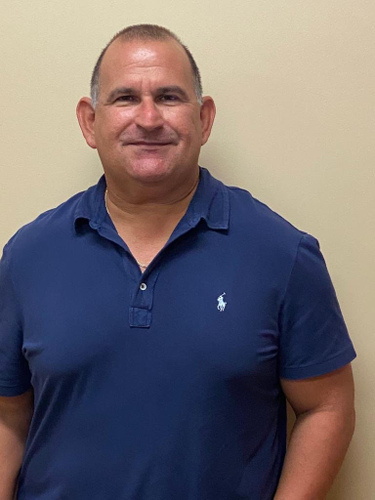 "We wish to inform you that the standing committees are presently non-operational," stated Hadad, via a press statement. "We are mindful of the role and contribution of the committees to the running of the organisation but prior to re-establishing them, we intend to assess the functions and composition of these committees for their adequacy and effectiveness.
"This is a necessary part of the normalisation process and in keeping with Fifa directives."
The TTFA's standing committees, in accordance with the constitution, hold four year terms and Fifa's directive last March—despite Hadad's release—did not extend to them. If there has been a change in the normalisation committee's scope, the normalisation committee did not prove it. 
In a possible bid to stave off criticism of technical decisions, Hadad appears to now use technical director Dion La Foucade, directors of football Richard Piper and Jinelle James, and club licensing and compliance director Norris Ferguson, as an advisory panel of sorts.
Not only do none of that quartet have top level coaching experience but all four are TTFA employees. Even John-Williams was forced to accept, on the urging of the membership, that employees cannot simultaneously hold advisory positions, due to the potential conflict of interests. 
It was a realisation that forced Wayne Cunningham and Sharon O' Brien to choose between board positions and their day jobs.
Piper, James and Ferguson were adjunct members of the technical committee under the previous administration and, as such, could not vote on any matters.
Is Hadad's ignorance of that fact genuine or wilful?
In any case, the businessman would have been brought up to speed within minutes of floating such an idea at a general meeting. Only he continually refuses to call one—unwilling to risk not being the smartest man in the room and being obliged to listen to someone else.
Perhaps sensing a knowledge gap, the normalisation committee, according to an advisor, was asked to utilise Fifa licensed coaching instructor and former technical director, Anton Corneal, who was involved in three successful World Cup campaigns.
But it did not go well.
"Hadad approached me and said they would like me to be part and parcel of the restructuring of the game but nothing has materialised for whatever reason," said Corneal, in December 2020. "[…] Even that is mind boggling; but then if I don't understand the magnitude of the game, I might think the same way [as him]. I don't think they understand how [local football] has been affected this year. 
"In a way, we are fortunate that the world is on a lockdown so there is no better time to restructure and really think about the long term development of our football. But again that has not happened. 
"I am not accustomed to working in a situation where the product of football is being placed on the back burner. We will reap what we sow.
"Whether you are talking about youth football, zone football, elite football, national youth teams, football is on the back burner. If not, it must be a best-kept secret."
Hadad's tantrums at the slightest hint of negative feedback are well known within football now. Suffice it to say, Corneal received the cold shoulder since. 
In sport, the scoreboard never lies; and the result in Orlando told its own tale.
In recent months, the football community watched aghast as Fenwick surrounded himself with friendly support staff, with no records of achievement within the game—most glaringly, his trainer Cassius Humphrey—and made a spectacle of cross-town jogs to Adam's Bagels and uneven contests with young makeshift opponents.
Fenwick's excuse about his job being undermined by a lack of development within the local game is especially curious when, in over a decade as an academy coach, the only player his Football Factory ever nurtured from scratch straight into a national programme is Gary Griffith III. At best, the teenager, selected ahead of two-time World Youth Cup player Marcus 'Lobo' Joseph for the Orlando trip, is yet to prove his worth.
It would be naive to view the America thrashing as a one-off.
What to make of the fact that team manager Adrian Romain—appointed by Fenwick rather than the previous technical committee—did not understand the quarantine procedure when the Warriors returned home?
The error cost the team two weeks' training and preparation time.
Dominica and St Vincent and the Grenadines have been trying to arrange practice games against the Warriors for the past two months. The normalisation committee seems to have no idea how to put it together.
Up next is arguably the most complicated World Cup qualifying campaign of all time, due to the Covid-19 pandemic that is raging across the region at present.
It requires meticulous planning and sound, swift decision-making to calm the foreign employers of national players and provide something resembling an agenda, which Fenwick and his staff can use to prepare.
The football associations of Dominica and Barbados already know exactly what they will do. They share Group D with Panama, Dominican Republic and Anguilla; and the Dominican Republic does not have a mandatory quarantine for travellers who test negative for the virus.
So, all five Group D nations agreed to host their two March qualifying games in Santo Domingo. And, if the regional protocols do not change, they will repeat the trick in April.  
As foreign clubs are empowered by Fifa to withhold players from international duty if more than four days quarantine is involved, those countries can all negotiate now with a degree of assuredness.
Meanwhile, Hadad and his satellites are begging Prime Minister Dr Keith Rowley to save them. Maybe this is the extent of business 'acumen' in Trinidad and Tobago—lobbying for government bailouts.
Like Santo Domingo, Bahamas does not have a mandatory quarantine period for incoming travellers. Do Hadad and his normalisation committee know that? Have they checked?
That is the problem in believing that you're the smartest person in the room and then, just to make sure, keeping the room as empty as possible.
Fifa president Gianni Infantino's concerns in the twin island republic appeared to have ended the minute that the local football body vowed not to investigate the controversial Home of Football project. And, like under John-Williams, the TTFA's leadership can seemingly do whatever the hell it likes now.
Welcome to the Hadad era. Buckle up.