Soca Warriors head coach Terry Fenwick hailed 'a big step forward' for his tenure today, as the Trinidad and Tobago Football Association (TTFA) confirmed a friendly international against the United States on 31 January at the Exploria Stadium in Orlando, Florida.
The game falls outside the Fifa international match window and neither team will be able to summon players from active clubs in Europe. However, Fenwick and USA coach Gregg Berhalter would hope to use United States-based players, who are in their off-season.
"Obviously this is a big step forward," Fenwick told the TTFA Media. "I want to kickstart football here in Trinidad and Tobago again and by playing a game against a team of the magnitude of the USA that have got players all over the world now [and are] battering teams within our region.
"[…] Maybe [this game is] too early for us but I wanted to take this on so it gets us in line as an organisation moving forward, because obviously we have got World Cup qualifiers coming  up at the end of March."
Fenwick restarted training today with a 23-man squad. He is expected to invite some more players to join the team before the US contest, with MLS stars Kevin Molino and Joevin Jones likely to be in contention. 

Molino recently swapped clubs, as he left Western Conference runners-up, Minnesota United, for MLS champions and Eastern Conference winners, Columbus Crew SC.
The TTFA promised to give more information on the eventual squad to face the US in the coming days.
"I think the players and everyone else, we need to be operating on a different level," said Fenwick. "That's what I am trying to endorse across the board with my players and staff. It's going to present us with a good chance to have a look at a few players and give ourselves a solid test against a team such as the USA."
Florida governor Ron DeSantis has rejected calls for Covid-19 restrictions in his state and the visiting Warriors will find Orlando almost entirely open for business, with even the wearing of masks not mandatory on the streets.
Fans will also be allowed into the stadium. 
However, the United States Soccer Federation (USSF) said it will enforce its own 'return to play protocols', which includes:
• Adequate spacing between the field of play and ticket purchasers;
• A maximum of two parties (each comprised of four or fewer people) per row, thereby allowing each party to access the aisle closest to its seats without stepping over another party;
• At least six feet of space between every party and other parties;
• Ensuring that first two seats closest to the aisle are empty;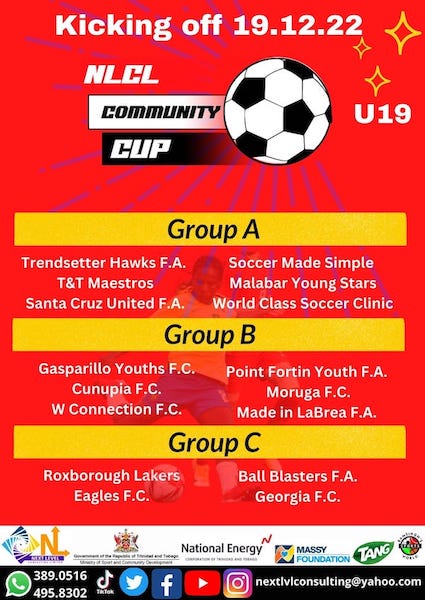 • Reserved seating only, with general admission not allowed;
Mobile-only tickets;
A limit of 4,500 fans at the venue.
Fans are required to wear face coverings at all times while on stadium premises, except while actively eating or drinking. 
Berhalter described the Trinidad and Tobago contest as a good opportunity for his local-based players to stake a case for competitive action, after a team camp.
"It's nice after an intensive training camp to get to compete," Berhalter said. "The guys have been working hard and we welcome the opportunity to play against a regional rival like Trinidad and Tobago."
The outing is Fenwick's first international contest, despite being hired in December 2019. Last year, the Warriors were due to face Canada in friendlies on 27 and 30 March, only for the games to be cancelled as the first wave of the Covid-19 pandemic hit.
The United States and Trinidad and Tobago have not faced each other in a friendly since 1994, when the 'Yanks' won 1-0 in Port of Spain. 
USA also won three of its last four encounters with the Warriors, at an aggregate of 12-0. And, at the 2019 Concacaf Gold Cup, they whipped the twin island republic 6-0 in a record scoreline between the two nations.
Still, Trinidad and Tobago can celebrate famously ended the North American team's Russia 2018 World Cup bid with a 2-1 win in Couva on 10 October 2017, when right back Alvin Jones opened the scoring with a 30-yard screamer.
Jones was one of 23 players who trained with the national team today.
(Trinidad and Tobago training squad)
Goalkeepers: Marvin Phillip, Adrian Foncette, Denzil Smith;
Defenders: Alvin Jones, Shannon Gomez, Justin Garcia, Jamal Jack, Daniel Cyrus, Jesse Williams, Josiah Trimmingham, Jelani Peters, Triston Hodge;
Midfielders: Michel Poon-Angeron, Matthew Woo Ling, Duane Muckette, Justin Sadoo, Jabari Mitchell;
Attackers: Hashim Arcia, Gary Griffith III, Sean Bonval, Shackiel Henry, Brent Sam, Marcus Joseph.