Mr James Chang Kit resigned his post on 4 January, in reaction to what's happening at the Office of Procurement Regulation. I think it is immaterial that he did so three weeks before his term expired.  
When should he have done it? The bill was proclaimed on 27 December 2020.
As if to make light of his resignation, many asked 'why he resigning right before he departs anyway'? And 'how does corruption impact economic growth'? (A very simple and  obvious relationship, I thought!)  
So the focus shifted to whether his resignation means anything so close to the end of his contract and if his points connecting corruption and poor economic growth were garbage. I disagree on both points.
Regression analysis indicates that the amount of corruption is negatively linked to the level of investment and economic growth—meaning the more corruption, the less investment and economic growth!
I suggest a read of Kay's 'Culture and Prosperity'. Check it out! 
A quick look through the internet unearthed some excellent articles and reports from studies. Some key takeaways from Investopedia are:
Countries that have a high level of corruption are unable to function efficiently or prosper at an economic level, causing suffering for society as a whole.
Emerging market economies tend to have much higher corruption levels compared to developed countries.
Corruption can lead to an uneven distribution of wealth, as small businesses face unfair competition from established corporate and family players that have established illegal connections with government officials.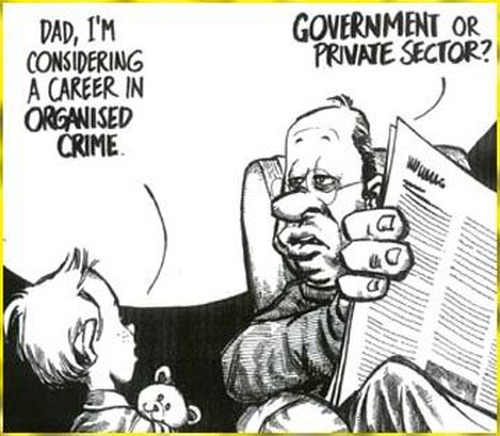 In a corrupt economy, resources are inefficiently allocated and companies that otherwise would not be qualified to win government contracts are often awarded projects as a result of bribery or kickbacks.
The quality of education, healthcare and infrastructure also deteriorates under a corrupt economy, leading to an overall lower standard of living for the country's citizens.
This is pretty straightforward stuff.  Mr Chang Kit took a stance: simple!  
Happy New Year!