Today, the Ministry of Health reported that another elderly man with pre-existing medical conditions has died due to Covid-19. His death takes the death toll to 123. In the health ministry's media conference, epidemiologist Dr Avery Hinds said that while men make up roughly half of all infections, they account for nearly 74% of all deaths.
This trend of male deaths outpacing female is global, though experts don't know exactly why. It is also not new; a similar pattern was observed in earlier outbreaks of Middle East respiratory syndrome (Mers) and severe acute respiratory syndrome (Sars), which are also caused by coronaviruses.
"Certain differences in physiology, certain differences with respect to distribution of receptors in accordance with hormone levels, things like that are all theories that are being thrown around," Dr Hinds said, "but we really can't say, off the bat, with the evidence that we have right now, what is the real driver behind the male preponderance of the deaths."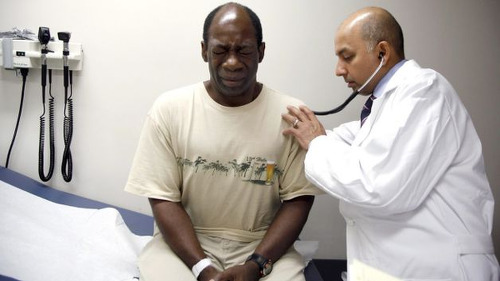 An October 2020 Washington Post report described both social and biological reasons, including a weaker male immune response, that could explain the disparity in Covid-19 fatalities between men and women.
Like the latest Covid-19 victim, many who have died from the disease also have pre-existing medical conditions or co-morbidities. Dr Hinds explained that not only can Covid-19 worsen existing illnesses, but conversely existing illnesses weakens the body's response to the virus.
"The two things can work in tandem, they work together, so if someone is diagnosed with Covid-19 and has pre-existing conditions and those pre-existing conditions worsen and result in their demise, then that's still counted as a Covid-19 death because it is taken as a given that the deterioration in their conditions was actually driven by this new virus that has come in and made things harder for the body to cope with," he said.
He added: "We generally look at the way the person would have progressed between when they got ill to the time they passed on and once it's in keeping with that kind of trajectory, that sort of pathway, it is considered a Covid-19 death even with the pre-existing condition."
He urged both men and women to seek medical help early if they experienced symptoms of the virus.
To date, there have been 6,885 confirmed positive cases since March, with 582 currently active cases. There are 33 patients in hospital, 25 in step-down facilities and 428 in state quarantine facilities.
The Ministry of Health reminds members of the public to adhere to the 'new normal' and:
Wear a mask over your nose and mouth when you go out in public;

Keep your distance from others (six feet);

Stay home if you are ill;

Clean then sanitise surfaces, such as tabletops, doorknobs and cell phones;

Wash your hands often with soap and water or use an alcohol-based sanitiser;

Cough into a tissue or the crook of your elbow;

Avoid touching your face.
Persons are urged to call Covid-19 hotline numbers: 877-WELL, 87-SWRHA or 877-3742 (Trinidad) and 800-HEAL (Tobago) if they feel unwell; or they can report a possible breach of Covid-19 regulations by calling 555, or sending messages—inclusive of photographs and videos—to the Police App or via WhatsApp to 482-GARY.