Trinidad and Tobago Football Association (TTFA) president William Wallace and vice-presidents Clynt Taylor, Susan Joseph-Warrick and Sam Phillip were today granted an injunction, which blocks the Fifa-appointed normalisation committee from convening the extraordinary general meeting it scheduled for tomorrow.
High Court Judge Carol Gobin also prohibited Fifa and its agents from in any way seeking to interfere or undermine the substantive matter between the two parties 'except by way of lawful representations'.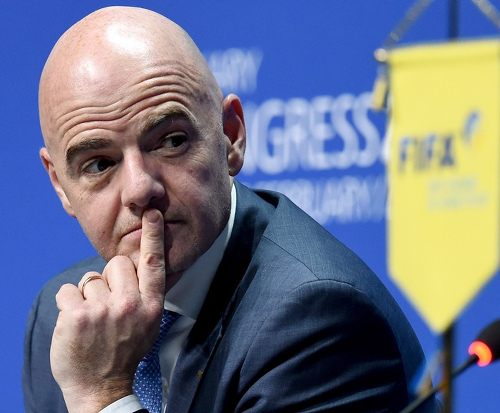 For the past six months, normalisation committee chairman Robert Hadad has publicly insisted that he—and not Wallace—is the only person authorised to use the TTFA's letterhead. Justice Gobin disagreed.
She specifically blocked Hadad and normalisation committee vice-chair Judy Daniel and ordinary member Nigel Romano from using the TTFA's official logo, letterhead, and stamp or seal.
Not for the first time, it was an emphatic legal triumph by the 'United TTFA' slate.

Fifa's position was that it had not called the EGM, but its normalisation committee merely acceded to the request of local football delegates. This explanation was rejected, as grounds to allow it to proceed and Fifa did not mount a defence.
The TTFA Constitution says delegates can request an EGM from its board of directors; and, although Fifa insists that it replaced the TTFA Board with its own committee on 13 March, the High Court has not yet determined that to be the case. In the interim, the status quo holds and Wallace and his elected officers remain in charge.
A source close to the TTFA's legal team suggested that Wallace and his team were left with little choice, since Fifa's continuing 'pretence' to be in charge of the local game arguably made a mockery of Justice Gobin's ruling last month.
"I think Fifa and the normalisation committee put Wallace and his administration in an impossible situation," said the source, who spoke on condition of anonymity. "They had no choice but to file an application for an injunction, otherwise the [substantive] proceedings would have been rendered nugatory."
The TTFA is represented legally by Dr Emir Crowne, Matthew Gayle, Jason Jones and Crystal Paul of the New City Chambers, while Fifa is represented by attorneys Christopher Hamel-Smith SC, Jonathan Walker and Cherie Gopie from M Hamel-Smith and Co.
Hadad may still meet local football delegates but it would be an informal meeting. As such, local stakeholders will not have an official opportunity to weigh in on the proceedings between the TTFA and Fifa—or, more to the point, the possibility of sanctions against the twin island republic—before the Wednesday deadline proffered by the Zurich-based body.
The Fifa Council meets on Thursday while all 211 members convene online for its annual congress on Friday.
With little chance now that Wallace and his team will take a step back, the ball is in the court of Fifa president Gianni Infantino as regards the short-term fate of the Soca Warriors at international level.
Thanks to Gobin's ruling on 13 August and allegations of financial misconduct by former TTFA president David John-Williams—described by Infantino as his 'teammate'—in the Home of Football project directly supervised by Fifa, every update in the current proceedings is being monitored across the globe by journalists and administrators with a nose for football politics.
This morning, Justice Gobin also denied Fifa's request for a stay on the substantive matter regarding its intervention in Trinidad and Tobago, until its appeal is heard in October. And she snubbed the governing body's application for an extension too.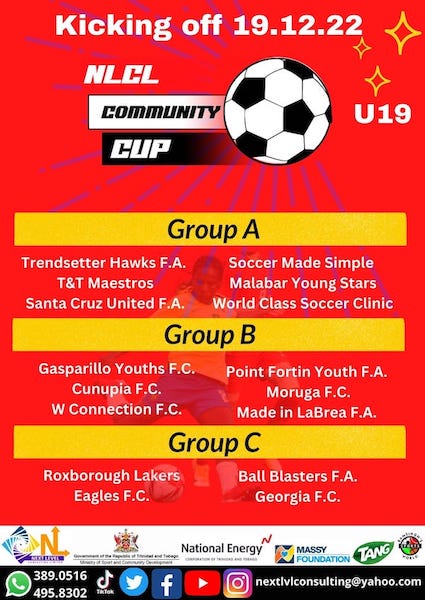 Instead, Hamel-Smith was told to file Fifa's defence by 3pm on Friday.
And what next for Hadad and company?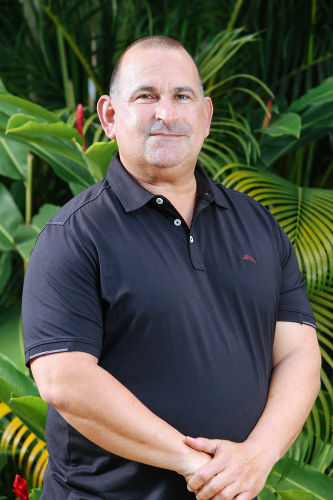 Again, the source stressed that the normalisation committee has not been blocked from its current operations—other than the areas of grievance specifically stated in the application: official logo, letterhead, and stamp or seal.
It means Wallace and company have not moved to stop Fifa from directing its office staff or paying its coaches.
"It doesn't stop anything unless it is expressly stated in the order," said the source. "An injunction is specific—it cannot stop anything by accident."