Trinidad and Tobago Football Association (TTFA) president William Wallace said he was 'extremely happy' but also wary, after a significant triumph today in his case against the world governing body, Fifa.
"All we wanted was a chance to be heard, and if this is the first step towards that then I am extremely happy," Wallace told Wired868. "I won't be shouting and saying hoorah though… We are just waiting to see what happens now.
"There are 21 days [for Fifa to file a defence against the TTFA's substantive case in the High Court], so we are waiting to see if Fifa proceeds or not."
Wallace and TTFA vice-presidents Clynt Taylor, Susan Joseph-Warrick and Sam Phillip are challenging Fifa's decision to remove them from their elected positions on 17 March—just four months into their respective terms—and put a normalisation committee, headed by Robert Hadad, in their place.
Fifa, headed by president Gianni Infantino, asked the Port of Spain High Court to either dismiss Wallace's application or force them to instead take their battle to the Court of Arbitration for Sport (CAS) in Lausanne, Switzerland. Fifa is headquartered in Zurich, Switzerland.

Today, Justice Carol Gobin refused on both points and ordered Fifa to pay the legal costs for the TTFA officials' attorneys, after the former's failed manoeuvre.
The TTFA is represented legally by Dr Emir Crowne, Matthew Gayle, Jason Jones and Crystal Paul while Fifa was represented in the High Court action by attorneys Christopher Hamel-Smith SC, Jonathan Walker and Cherie Gopie.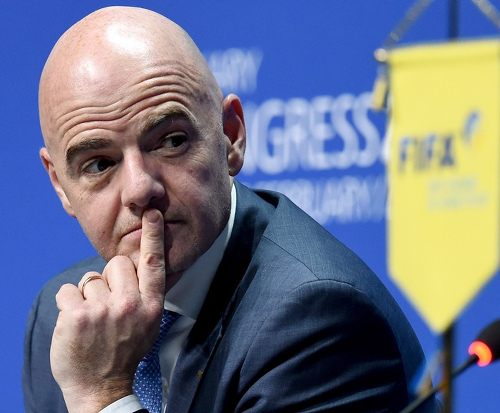 Wallace and company are operating under the threat of a Fifa suspension by daring to take the world's most powerful individual sport body to court. But the besieged TTFA president said his group made a measured effort to spare local football from possible backlash.
"We have always said from the outset that, if this resulted in a personal ban from Fifa, we are prepared to accept that," said Wallace. "We also calculated that the risk of the country getting banned was pretty low. What we did is we took up this matter as elected individuals rather than as the TTFA—so we did not draw the TTFA into the case in essence but acted as elected members who were unfairly removed from office.
"That is why all the funding used in the case was from personal funds and not from the TTFA's coffers. So if there is to be a ban, it would be on us as individuals."
During Hamel-Smith's submissions, he told the High Court of 'severe consequences to which the TTFA is exposed as a consequence of taking action in direct breach of the terms of its membership of Fifa' and warned that suspension from the governing body would deny national teams from participating in tournaments and 'compromise the careers, livelihood, education and other prospects for players'.
Justice Gobin responded that Fifa might be violating its own statutes to ban the TTFA and the blame for such action could not placed on the local officials.
"As for the concerns about irreparable fallout or adverse consequences to TTFA and Trinidad and Tobago, I am encouraged by the lofty objectives identified in Fifa statutes," stated Justice Gobin, "and particularly articles (3) and (4) of Fifa's commitment to respecting internationally recognised human rights, non-discrimination of any kind against a country for any reason and its commitment to promoting friendly relations in society for humanitarian objectives all of which are underpinned by an appreciation for the rule of law.
"I do not expect Fifa to walk off the field or to take its ball and go home if after full ventilation of the issues, this court were to confirm the primacy of an Act of the Parliament of the Republic of Trinidad and Tobago over the Fifa Statutes."
A key point in the legal tussle was the TTFA's decision to withdraw from the CAS. Wallace argued that the CAS showed bias towards its Swiss neighbours while Fifa argued that the former Carapichaima East Secondary vice-principal had been too hasty in abandoning their challenge there.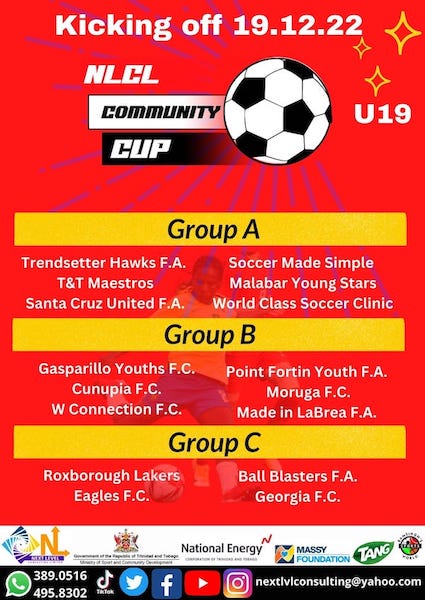 Again, Justice Gobin ruled in favour of the TTFA officials on that point. Wallace said he felt vindicated.
"The judge spoke about Fifa's decision not to pay its share of fees to CAS," said Wallace. "That to me was just basically putting us in a position where we would be forced to drop the matter. So I am happy we got justice somewhere else.
"[…] It was interesting to also note that the judge gave a couple comments which gave insight into the case, when she spoke to Fifa having to prove that setting up a normalisation committee is not going against its own statutes in allowing member countries to run its own affairs. That was quite, quite interesting."
Wallace's issues since 17 March have not been solely related to Fifa, as was criticised by even his vice-presidents over the handling of contracts given to marketing manager Peter Miller, Soca Warriors head coach Terry Fenwick and general secretary Ramesh Ramdhan.
Last month, he resigned his post as Secondary Schools Football League (SSFL) president after disquiet regarding the aforementioned deals.
However, Wallace hopes that this case can still be a positive turning point for the local game.
"I know that there was concern out there about this case from stakeholders and still is," said Wallace, "but there comes a time when you have to stand up for something; and I am hoping that, at the end of the day, whatever results from this makes Trinidad and Tobago's football stronger—and possibly world football too.
"We thank God for this."