Cricket, like everything else, goes through troughs and peaks. Teams have floundered and risen. West Indies had malingered in the state of 'potential' for a long time, relying on talk without action, but perhaps with the world in one of its states of upheaval and change, it might be that the time for action and reflection has come.
It is always easier to get cynical, especially when the absurdities that plague West Indies cricket continue to pop up like impish sharks in the water. Dave Cameron positioning himself to run for ICC president? Conde Riley stabbing hard and cold at Phil Simmons? How can anyone take West Indies cricket seriously when these things happen?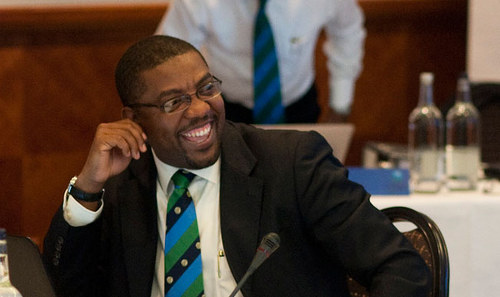 At least the squad getting ready for the Test series against England is showing some measure of composure and dignity. That they are choosing to stand up for a principle in the BLM movement is an encouraging sign of strength and cohesion.
There is something to be said for leadership and if you glance globally, it is easy to see what a difference it makes, especially in the handling of the Corona virus.
Over the past few months I have been hunkered down, finally working freely on a biography of Sir Frank Worrell. It has been a fascinating journey, and my biggest regret is that Sir Everton Weekes, who had shared many of his memories with me, will not see the book.

The research has confirmed what I have thought about the quality of leadership, and I thought I would pull out something I had written a year ago on captaincy, which had appeared as my Express column. I thought it might be worth revisiting on the eve of this series against England.
It was something I had thought of as a look at the playbooks of three captains who managed to turn around teams dramatically and leave enduring legacies as well.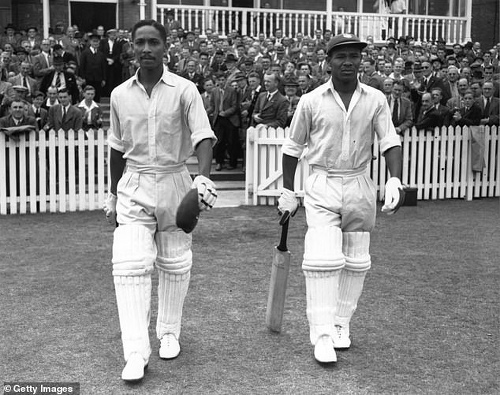 I went back in time, studying the leadership of Sir Frank Worrell, West Indian captain, Richie Benaud, Australian captain, and Michael Brearley, English captain—all considered all-rounders.
There were several commonalities in their general philosophy. If I could summarise it into points, it would be something like this: Play hard, play fair, study your opponents, strategise, enjoy the game; build a team and nurture it.
Many descriptions of the three refer to their skills at 'man-management' (a term I do not care for, but that's how they said it). I think it would be simplest to take a look at them as individuals, within the constraints of this medium.
Richie Benaud was born in 1930, six years after Frank Worrell. They were contemporaries, with the special link of the historic tour of Australia in the season of 1960-61.
Benaud had come into the captaincy in 1958 and until 1964, his team played 28 Tests, won 12, drew 11, lost four and had that tied match at Brisbane. The world of cricket had grown duller and its entertainment value was low. The Australian team was not immune to the doldrums, but Benaud came in with his childhood code.
"Cricket was talked breakfast, lunch and dinner in the Benaud household, every day I can remember," he said. "It was drilled into me over meal tables at home when I was a child that cricketers who do not set about trying to win the game from the start of the match would never be successful—but don't forget the game must be played in the right spirit."
In one of countless similar eulogies after his death in 2015, Malcolm Knox wrote the following:
"Benaud's captaincy was energetic and often inspired, engendering total loyalty from his men for his practice of sharing all benefits equally."
Knox described how his nursing of a 'hypochondriac' teammate through fatigue and injury earned him a name for 'sensitive man-management'.
The world came to associate him and Frank Worrell with the revival of exciting cricket because they played to win, and they built a team spirit that was supportive. Key aspects of his leadership: he played to win, and he expected that of his team, but he was known to be a fair, considerate captain, who was genuinely concerned about the well-being of his teammates.
He led by example; he would not ask anything of his players that he was not prepared to offer himself. He was neither aloof nor condescending.
When Benaud turned to commentary, he shared much of his philosophical outlook on the air. He gained such a reputation for his distinctive style that he is said to have been asked if he had ever played cricket since he knew so much about it!
Former England captain Michael Atherton, who turned commentator too, offered this tribute to Benaud in the book, 'Remembering Richie':
"Richie never morphed into an old-school bore. He rarely talked about his playing days, or his considerable achievements as a player. He never began a commentary stint or a sentence with 'in my day'.
"[…] He admired the modern player; he loved Twenty20 and all the technological advances, especially his beloved Snicko… He recognised that times change and comparisons are pointless. Because of that, the modern players loved him."
In his book, 'The Appeal of Cricket', Benaud offered a list of six basic fundamentals of coaching. It is interesting to see how simple they are, but how they cover everything.
He said a coach should be able to:
Organise a class with a safe uncluttered layout.
Correctly demonstrate any skill of the game in keeping with his coaching standard.
Impart knowledge of the technique of the game in keeping with his coaching standard.
Detect and correct errors in individuals as well as in the total class.
Conduct a practice session, maintaining interest and participation of batsmen, bowlers and fieldsmen.
Speak clearly, not moving to another point until the previous one is understood.
One of the problems people have with simplicity, is that they feel that for something to work, it has to be complicated. The six principles Benaud set out here are really based on common sense. But if a coach or captain were to take the ideas as a checklist and apply them to the specifics of every session, it allows for a structured approach that keeps the cultural integrity of the team intact.
I think it is an approach that can work outside of cricket.
Editor's Note: The following is the first in a five part series on cricket captaincy that was first published in the Trinidad Express newspaper. Wired868 will publish part two on former England captain Mike Brearley on Sunday 5 July.